2022 NEW MHA – Deku Vs. Overhaul Funko Pop! Anime Moment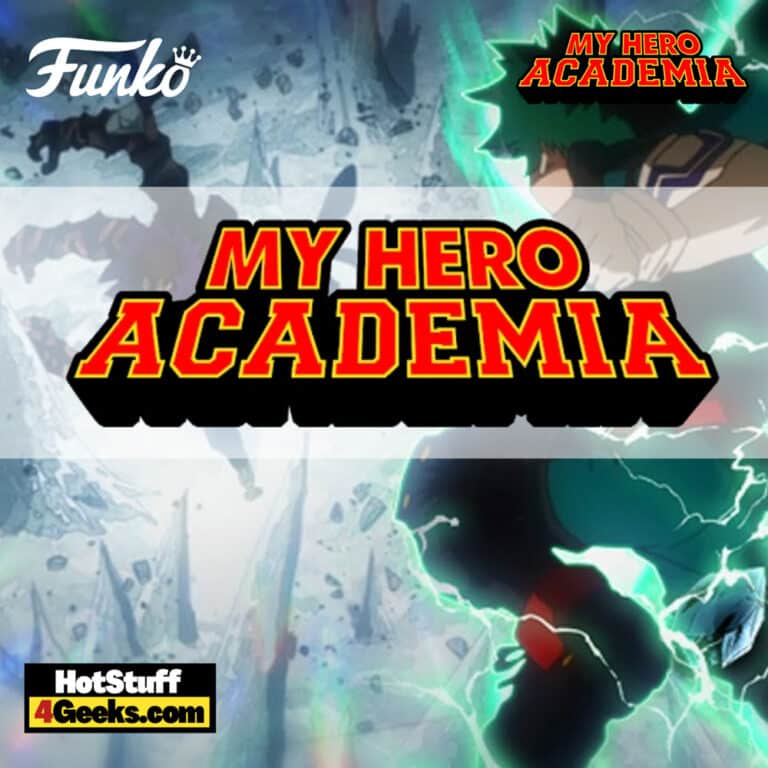 Not official until confirmed.
The new Funko Pop! Anime Moments: My Hero Academia – Deku Vs. Overhaul Funko Pop! Vinyl Figure depicts a scene from the anime in which the main character, Izuku Midoriya, battles his arch-nemesis, Overhaul.
When it comes to anime, there are few things that fans love more than a good fight scene.
And according to the results of the Crunchyroll Anime Awards 2021, the best fight scene of the year was Deku vs. Overhaul from Boku no Hero season 4.
The epic battle between Midoriya and the great antagonist occurred between episodes 75 and 77, with the main scenes taking place at the end of episode 76 and the beginning of 77.
Thanks to Eri's help, Deku finally defeated Overhaul using 100% of One For All.
It was an absolutely incredible scene that left fans on the edge of their seats, and it's clear that it deserved this pop figure from Funko.
Deku Vs. Overhaul Funko Pop! Anime Moment is an unconfirmed release. It is only official when or if Funko announces it. I'll update more information in the long run.

In the world of My Hero Academia, there are plenty of powerful adversaries that the heroes have to face on a daily basis. However, none of them have been as dangerous or challenging as Overhaul.
This powerful villain has nearly destroyed Deku on several occasions, and each time, it has taken everything that Deku has to come out victorious.
However, despite such overwhelming odds, Deku continues to fight, determined to protect the people he loves.
Overhaul is a mysterious anti-social sociopath obsessed with making the world go back to how it was before the individuality phenomenon.
Due to a combination of an ancient theory that claims individuality derived from the rat and his own misophobia, Overhaul believes that individualities are actually a nuisance to humanity.
He believes that the epidemic of individuality has changed the world and infected society with "Hero Syndrome."
He is highly determined to remove all the dirt from the world to restore it to its former state.
Overhaul may be a powerful adversary, but Deku will never give up on his quest to be the best hero that he can be.
Starting now, you can receive 10% off in-stock items with my special link at Entertainment Earth!
 Enjoy!
As an Amazon Associate I earn from qualifying purchases
Want more stuff like this?
Get the best viral stories straight into your inbox!
Don't worry, we don't spam