2022 NEW Mob Psycho 100 – Shigeo w/ Aura GITD Funko Pop!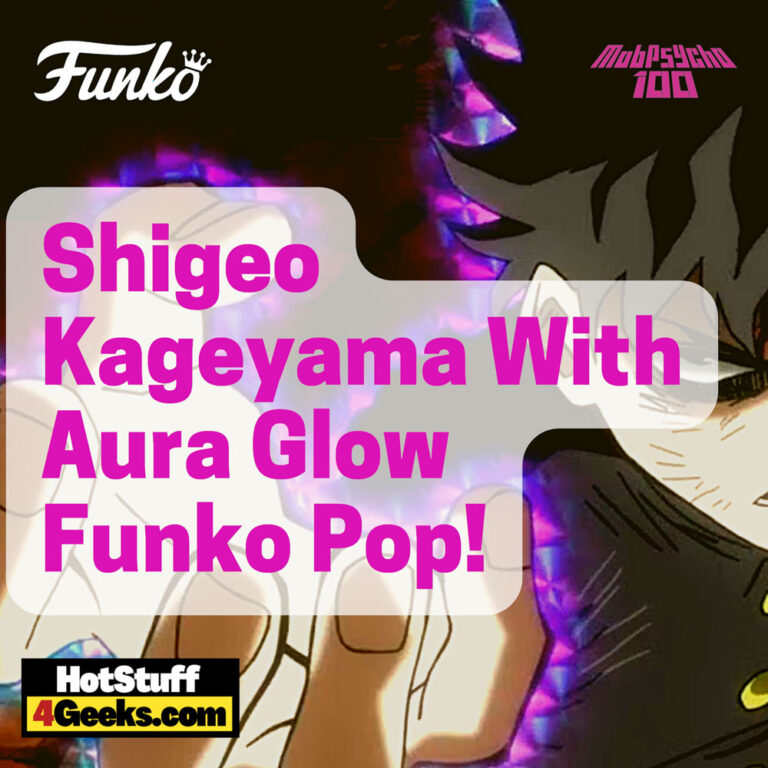 Not official until confirmed.
If you're a fan of the anime Mob Psycho 100, you'll be excited to hear that a new Funko Pop! Animation: Mob Psycho 100 – Shigeo Kageyama With Aura Glow-In-The-Dark (GITD Funko Pop! Vinyl Figure – Exclusive is coming out.
This Funko Pop! figure glows in the dark, just like Shigeo's psychic aura in the anime. The show's unique art style also inspires the figure. Whether you're a fan of the anime or love collectible Funko Pops!, this is one figure you won't want to miss.
Unless you've been living under a rock for the past few years, you've probably heard of Shigeo Kageyama—better known as Mob.
Mob is the protagonist of the popular manga and anime series Mob Psycho 100. He's an adolescent boy with incredible psychic powers. But Shigeo "Mob" Kageyama just wants to be normal.
When his powers get out of control, he teams up with the shady Reigen Arataka to help exorcise ghosts and other supernatural beings.
But, of course, it's not always easy for Mob to keep his powers in check.
Shigeo Kageyama With Aura Glows Funko Pop! is an unconfirmed release. It is only official when or if Funko announces it. I'll update more information in the long run.

Mob is a 14-year-old boy with a heart of gold who still manages to be one of the most fearsome main characters in anime today. But he's not looking for battle or treasure; he just wants an everyday life.
He has a heart of gold and an astonishingly abnormal power that can be unleashed when his emotions reach a high level.
His caring personality makes him one of the few anime heroes who doesn't want battle or treasure. Instead, he just wants normalcy for himself and everyone else around them, which isn't easy when you have overpowered psychic abilities that can unleash pure destruction at any moment!
This is what makes Mob such an interesting protagonist because while other characters are looking outside themselves (forwards!), this young man searches within: trying hard not to hurt others even though sometimes there's no way they wouldn't get injured…
Shigeo is also unique because he learns from his mistakes. Unlike most other characters in the anime, who just repeat their past errors and move on without remorse or regret for what might have been if they had done things differently – Mob constantly seeks out life lessons everywhere around him!
He's careful not to make the same blunder twice while exploring new territory. Instead, he always considers the consequences of every action and evolves further as a character.
Mob approaches every situation differently from other main characters, especially in shonen. However, he's always open-minded and willing to learn something new about himself for him to survive and thrive as well!
He even once took advice from one of his biggest foes! But, of course, the main characters rarely make life-changing decisions based on words from the lips of their enemies…or do they?
Mob is one of the significant main characters in the anime for more than just his strength. His open and compassionate nature rounds out his character, giving him that rare emotional depth that fans love.
This is why Mob is one of the best anime protagonists to follow. He will make you laugh, cry and cheer for him all the way.
Check out more Mob Psycho 100 here.
Starting now, you can receive 10% off in-stock items and free shipping on $39+ orders with my special link at Entertainment Earth!
You can also use CODE: 4geeks anytime. Enjoy!
As an Amazon Associate I earn from qualifying purchases
Want more stuff like this?
Get the best viral stories straight into your inbox!
Don't worry, we don't spam