NEW! 4 Funko Pop! Mugs Just Landed at Funko Fair 2022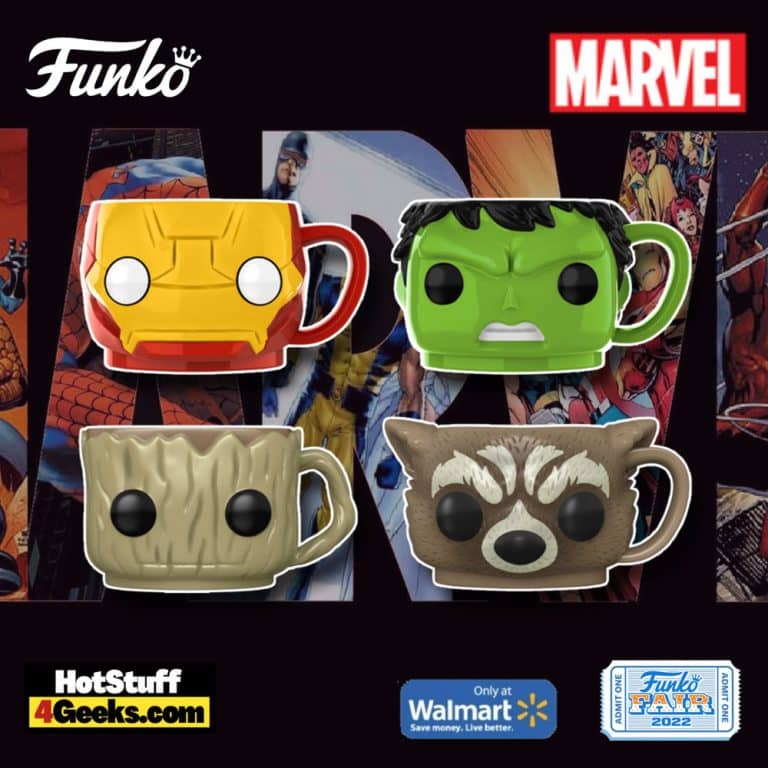 Start your day with some intergalactic badassery with these Marvel Pop! Mugs from Funko, released as part of the Funko Fair 2022 event, featuring the popular Groot, Iron Man, Hulk, and Rocket, these sturdy ceramic mugs are perfect for coffee, tea, or any other hot beverage.
These Funko mugs are the perfect way to start your day. These superheroes will help you get through even the toughest of mornings. With their big personalities and even bigger muscles, these mugs are sure to put a smile on your face. So drink up and let the power of Funko help you take on the day!
Funko Pop! Mug: Marvel – Rocket, Groot, Iron Man, and Hulk, are Walmart Exclusives and now available for order at the links below (click to jump!)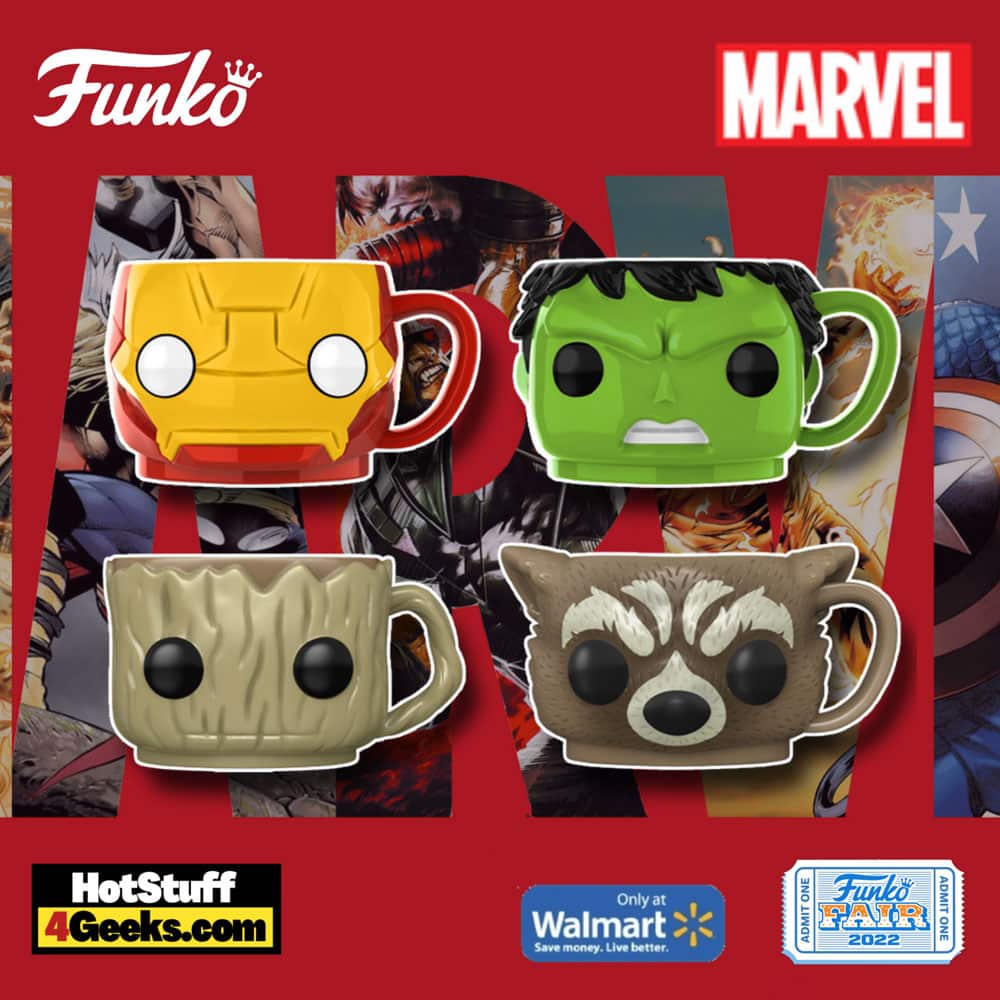 There's no question that superheroes are cool…but a fantastic individual might not always be enough to whet your thirst for adventure. Even someone as spectacular as Captain America isn't anything compared to a full team of heroic characters.
The Avengers have inspired millions of us, whether we're comic book or movie fans. Now you can bring home a fun Marvel mug that will show your appreciation for these heroes! I think drinks always taste just a little better out of a mug you also enjoy looking at! It's perfect for your morning brew or your afternoon refresher.
Now, go have a super day!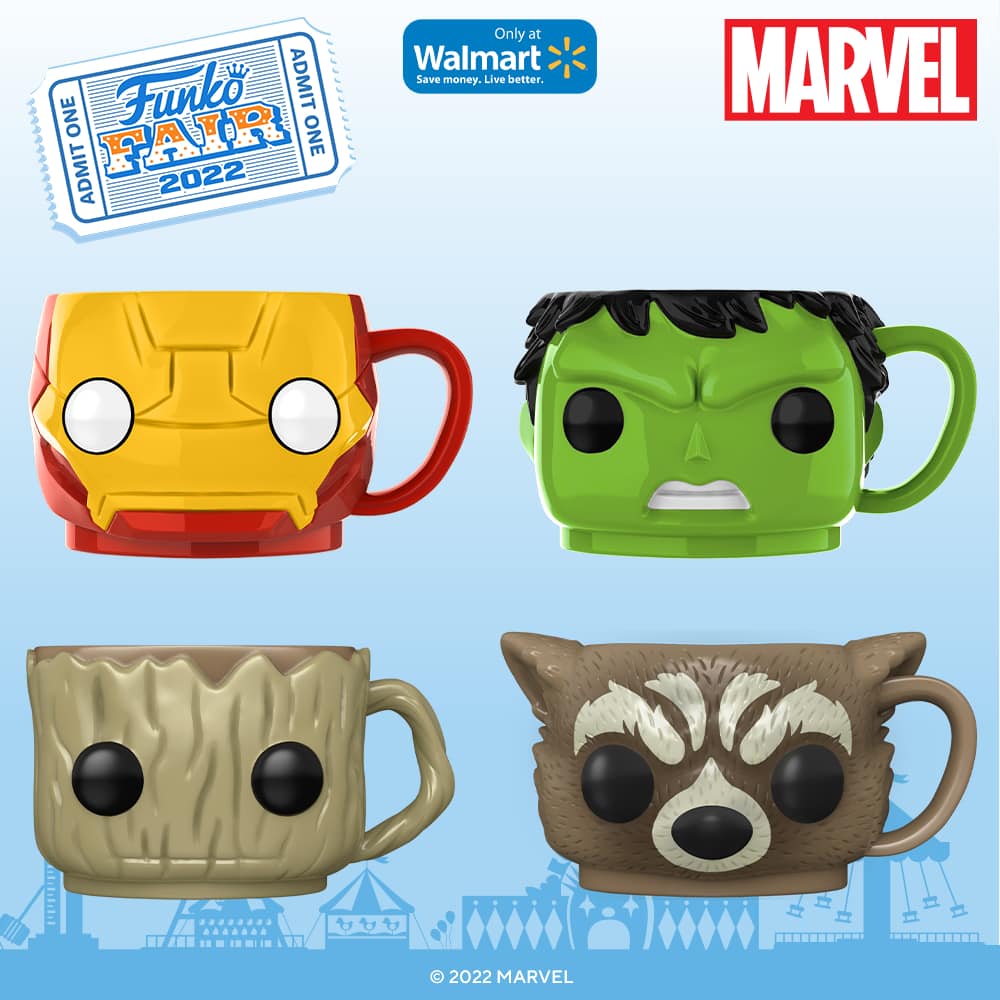 Funko Pop! Mug: Marvel – Rocket, Groot, Iron Man, and Hulk – Walmart Exclusive – Funko Fair 2022
Available at:
Starting now, you can receive 10% off in-stock items and free shipping on $39+ orders with my special link at Entertainment Earth!
You can also use CODE: 4geeks anytime. Enjoy!
As an Amazon Associate I earn from qualifying purchases
Want more stuff like this?
Get the best viral stories straight into your inbox!
Don't worry, we don't spam