NEW Ad Icons: Coca-Cola Holiday Season 2022 Funko Pops!
by

PopCorn Princess

September 14, 2022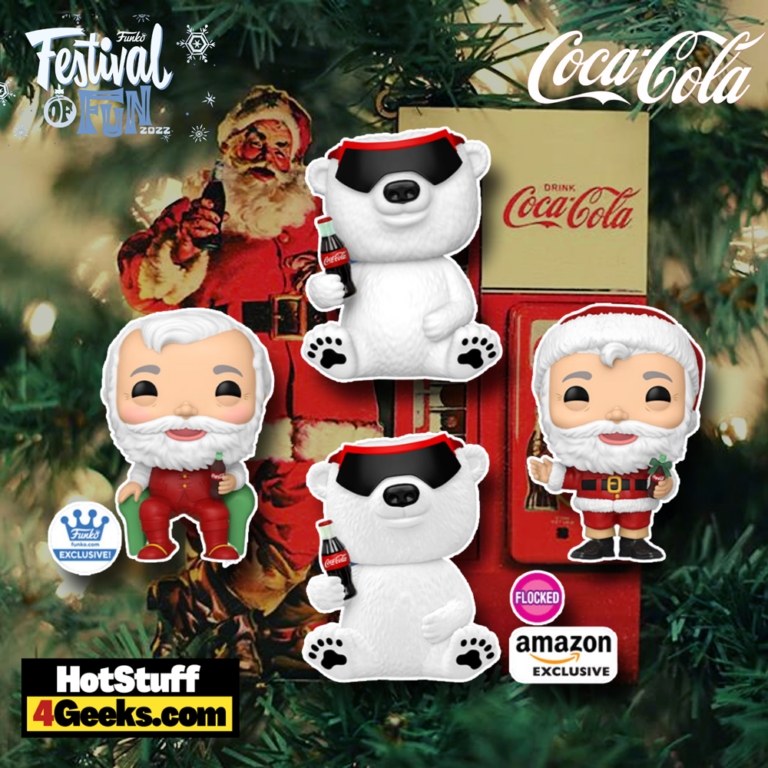 Which would you say is more classic: Coca-Cola or Santa Clause? It's impossible to say, isn't it? So marry the best of both worlds with this fun Coca-Cola Holiday Season 2022 Funko Pops (Festival of Fun 2022) collectibles with plenty of tradition of its own!
The pop figures are now available for pre-order at the links below – click to jump or scroll to continue reading!
For more than a century, Coca-Cola has been reinforcing the Christmas spirit with advertising, already considered an icon of the holiday season.
Characters such as Santa Claus, polar bears, or lighted delivery trucks have captivated us since we first saw them and are already part of our collective imagination. And the fact is that a Christmas without Coca-Cola is not a real Christmas.
Christmas and Coca-Cola go together like elves and toys, like cocoa and marshmallows—which is to say, very well indeed!
So, this new release is perfect for any Coca-Cola collector or just a fan of the holidays. Make sure you get these pops in time for your next Christmas celebration:
Funko Pop! Ad Icons: 90s Coca-Cola Polar Bear Funko Pop! Vinyl Figure
Funko Pop! Ad Icons: Coca-Cola Santa Funko Pop! Vinyl Figure
Coca-Cola Holiday Season 2022 Funko Pop Vinyl Figures (2022) are now available for pre-order at the links below (click to jump!) They're expected to be released in November 2022.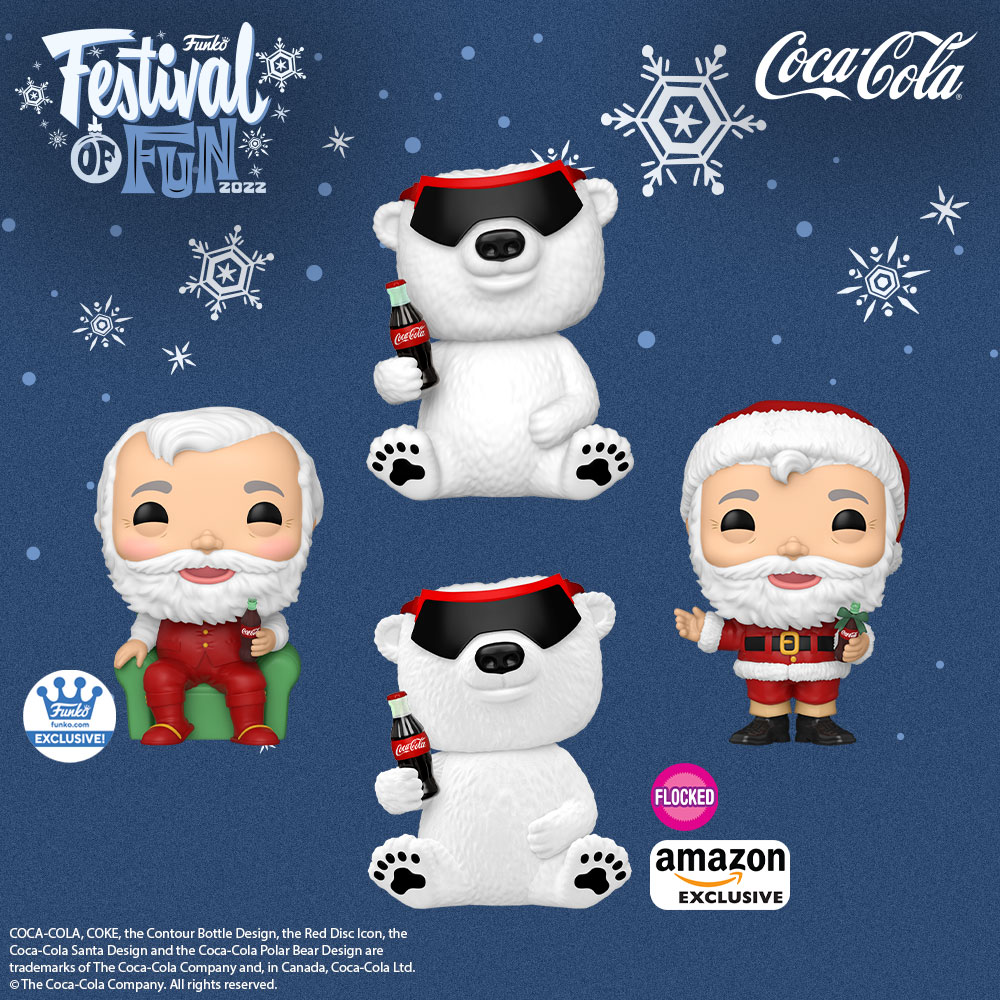 Ready for the most awaited time of the year?
Magic is in the air: the lights, the smiles, the cozy cold, the smell of spices, and the most willing hearts.
And the most emblematic figure of this season is… Santa Claus! Where does this kindly older man come from? What is the origin of this beloved worldwide figure?
Well, indeed, he doesn't exist (don't let the children read this :)), but his "existence" was inspired by a bishop named Nicholas, who was born in Turkey in 280 AD. This bishop was known for helping people in need by leaving bags of coins near the chimneys of houses.
Can you see the similarities yet?
In many countries, Santa Claus is called St. Nicholas – precisely because this bishop was canonized after several miracles were attributed to him.
And now you are asking: but did this bishop wear the red suit we know today?
In fact, the issue of clothing has changed over time and according to the prevailing culture. Until the end of the 19th century, Santa Claus was represented by wearing a brown or dark green suit.
Many point to Coca-Cola as the creator of the current image of Santa Claus – white beards and red clothes, following the brand's colors.
However, various artists have been recreating and redesigning this symbol of Christmas, each granting his own personal touch.
In fact, before these illustrations, the first reference to the cheeky old man in a sleigh is found in a poem in 1823 called "The Night Before Christmas," allegedly by an American schoolteacher named Clement Clarke Moore.
Graphically speaking, the image took on new characteristics until, in 1863, the American cartoonist Thomas Nast created the idea of Santa Claus very similar to the one we know today.
And Coca-Cola? In 1930, the company hired illustrator Haddon Sundblom to create that year's Christmas campaign, and voilà – the myth of the kindly gentleman who delivers presents all over the world, already ingrained in the American popular imagination, became the advertising motto.
But this was not the first time! As early as 1923, White Rock Beverages used Santa Claus to market its mineral water and ginger ale. Another example is that being first doesn't always mean being the most relevant.
To this day, Santa Claus has always been associated with Coca-Cola, rather than any other brand – an example of how globalization reaches us, directly or indirectly, even without us realizing it.
Repeatedly presenting this character – adored and taken for granted by children – looking affectionate and warm, drinking Coca-Cola has led to a phenomenon of success and charisma that we no longer pass with!
Starting now, you can receive 10% off in-stock items with my special link at Entertainment Earth!
 Enjoy!
As an Amazon Associate I earn from qualifying purchases
Want more stuff like this?
Get the best viral stories straight into your inbox!
Don't worry, we don't spam
PopCorn Princess
Hey there, I'm Princess. I'm an annual comic con attendee, Star Wars-loving, and collector freak. My mission is simple: To bring cool geeky news and content and share my passion with the rest of the world. (... I secretly wish to save the world as a superheroine...)