2022 NEW Alice Cooper: Welcome 2 My Nightmare Funko Pop! Albums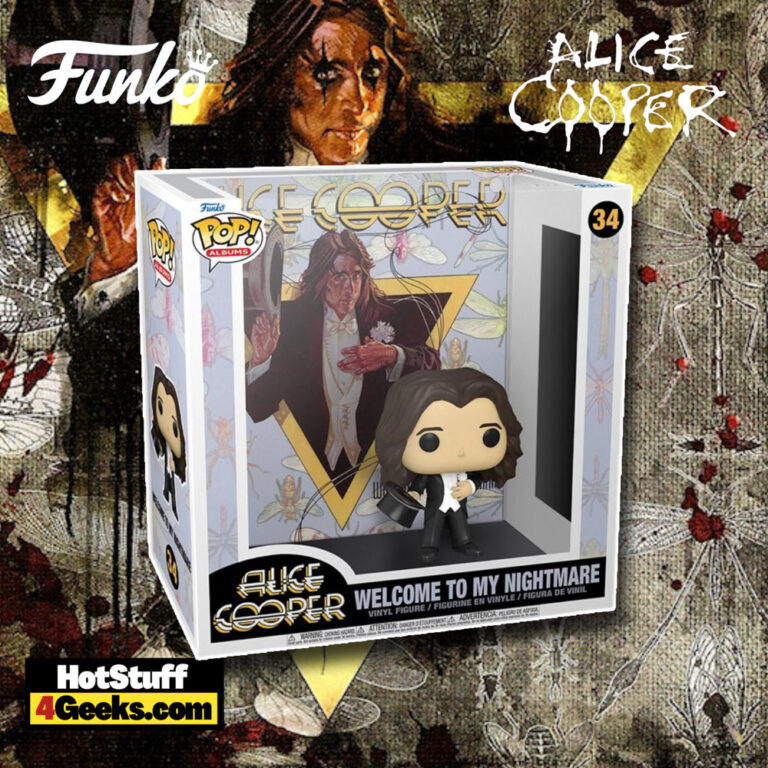 Known for his distinctive voice and stage presence Alice Cooper is now honored by Funko with the new Funko Pop Albums: Alice Cooper – Welcome 2 My Nightmare Funko Pop! Album Vinyl Figure, inspired by the first album of the hard rock/heavy metal singer's solo career, released in 1975.
Alice Cooper is an artist who needs no introduction.
He became world-renowned in the 1970s for his innovative rock shows designed to shock and provoke audiences, along with salacious, dark, and gory lyrics that, along with his gothic look, turned Alice into a rock icon who continues as a source of inspiration for artists of all styles to this day.
The Alice Cooper – Welcome to My Nightmare Funko Pop! Album is now available for pre-order at the links below (click to jump!)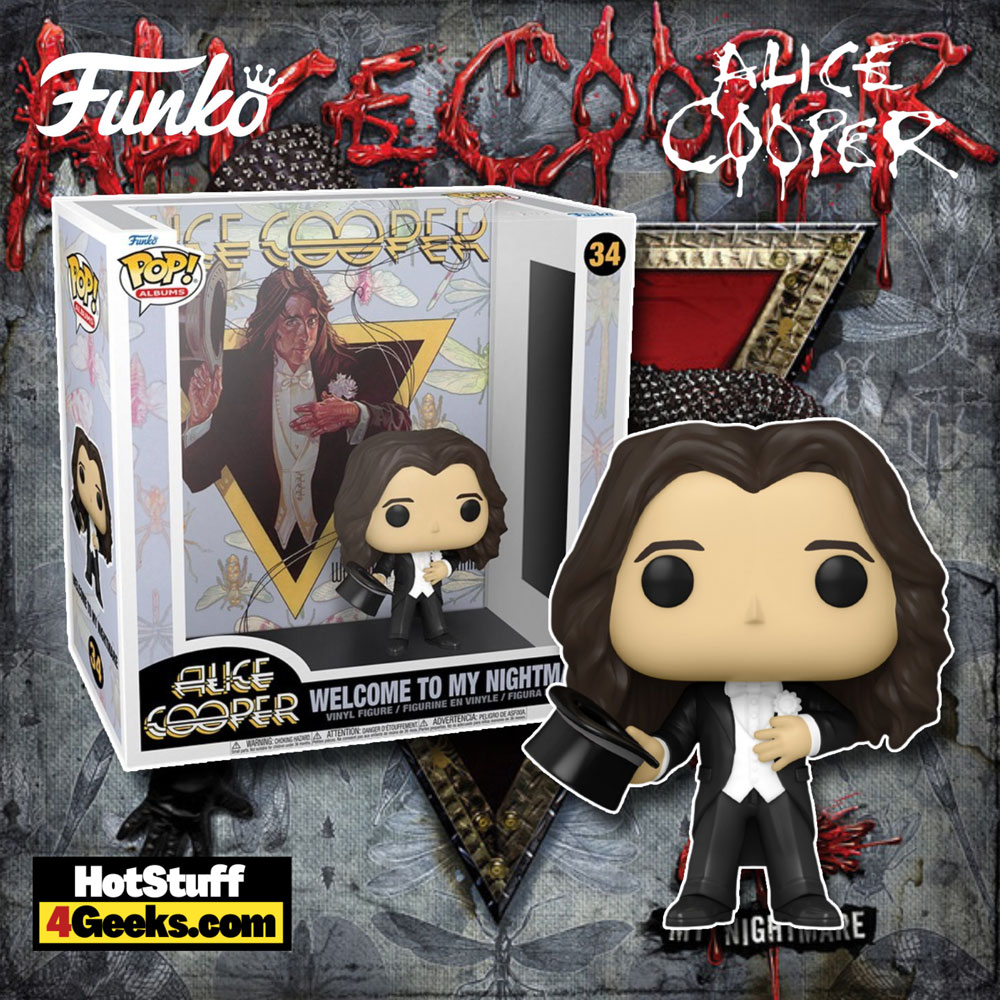 He shocked the world in the 1970s, suffered through an artistic and personal decline during the 1980s, and found success again at the end of the same decade with Trash (1989).
After the good Along Came a Spider (2008), Alice, who first thought about producing a sequel to the album, decided to relive the nightmare that plagued him in 1975.
As a result, he created one of the most emblematic and inspired masterpieces of that decade: Welcome to My Nightmare, his first album outside the Alice Cooper Group.
The album describes Steven's 'journey' through his nightmares.
Steven lives his childhood with his mother, tormented by fantastical thoughts and memories, surrounded by imaginary friends, and, as an adult, traumatized by a crime (fictional or real?) in which he finds himself waking up from his sleepwalking after killing his wife (in a dream, in reality?)
May this doubt also permeate the imagination and distress his listeners. But, after all, isn't that what we expect from Alice Cooper?
Funko Pop Albums: Alice Cooper – Welcome 2 My Nightmare Funko Pop! Album Vinyl Figure
Available at:
Starting now, you can receive 10% off in-stock items with my special link at Entertainment Earth!
 Enjoy!
As an Amazon Associate I earn from qualifying purchases
Want more stuff like this?
Get the best viral stories straight into your inbox!
Don't worry, we don't spam