2022 NEW Atlantis: Milo & Kida 2 Pack Funko Pop!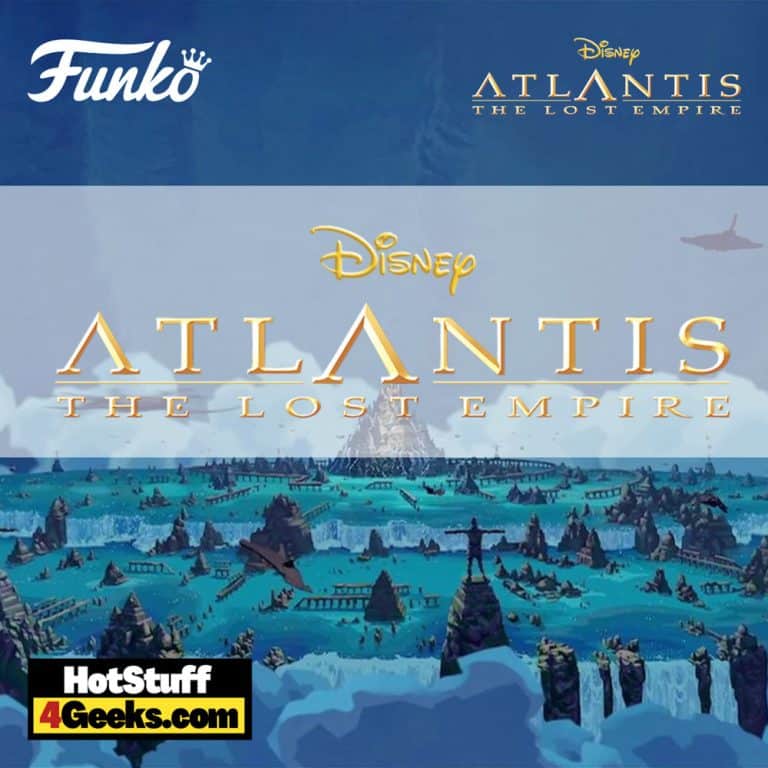 Not official until confirmed.
It's been 20 years since Milo explored the incredible land of Atlantis, and this is one anniversary that definitely needs celebrating. So Funko's taking you on your own journey to The Lost Empire with this brand new Funko Pop! Disney: Atlantis: The Lost Empire – Milo & Kida 2 Pack Funko Pop! Vinyl Figure.
In the 2001 Disney film Atlantis: The Lost Empire, Milo Thatch is a young researcher who dreams of finding the lost city of Atlantis.
When he is recruited by the eccentric billionaire, Preston Whitmore, to lead an expedition to find the fabled city, Milo finally has his chance to realize his dream.
However, the expedition is quickly beset by danger, and it is only through the help of the beautiful Atlantean princess Kida that they are able to reach their destination.
Along the way, Milo and Kida form a strong bond, and together they must work to save Atlantis from destruction. While Atlantis: The Lost Empire may be a work of fiction, the relationship between Milo and Kida is sure to inspire many real-life adventurers.
Milo & Kida 2 Pack Funko Pop! is an unconfirmed release. It is only official when or if Funko announces it. I'll update more information in the long run.

Thousands of years BC, the extraordinary city of Atlantis lives in prosperity and abundance, surrounded by water. But one fine day, the natives face a terrible cataclysm when a tidal wave threatens to cover the entire place.
Just before the tsunami hits her people, the Queen of Atlantis, under the watchful eye of her daughter Kida, sacrifices herself to create a protective shield around the city.
Thus began, twenty years ago, the 41st animated film from Disney Studios. Atlantis – the Lost Kingdom has earned a special place in the memory of the most nostalgic spectators.
Endowed with undeniable qualities, the movie is particularly remembered for its excellent soundtrack and impressive opening scene.
As an Amazon Associate I earn from qualifying purchases
Want more stuff like this?
Get the best viral stories straight into your inbox!
Don't worry, we don't spam