2023 NEW Disney: Bambi 80th Anniversary Funko Pops!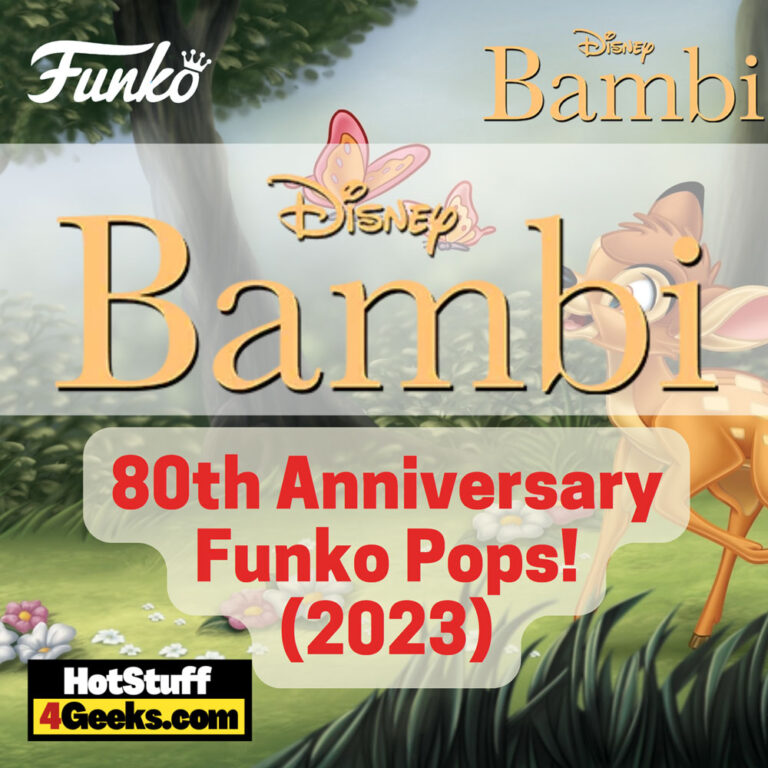 Not official until confirmed.
Disney has recently celebrated the 80th anniversary of its classic film Bambi by releasing some Bambi 80th Anniversary Funko Pops featuring characters from the beloved movie.
Bambi, the classic Disney film, turns 80 this year. The movie was released in 1942, during the height of World War II.
Despite America's involvement in a global conflict, Bambi was a huge box-office success. In fact, it was one of the highest-grossing films of the year.
Funko is releasing a new series of pop figures inspired by the classic film to commemorate this milestone.
Each piece features vibrant colors that replicate the exact look from the classic animation.
With exquisite detailing and just enough modern-day funk, these new figures are a must-have for any Disney fan or collector.
Whether you're a longtime fan of Bambi or you're just discovering the movie for the first time, these pop figures are a must-have for any collection:
Bambi 80th Anniversary – Bambi Funko Pop! Vinyl Figure
Bambi 80th Anniversary – Thumper Funko Pop! Vinyl Figure
Bambi 80th Anniversary – Flower Funko Pop! Vinyl Figure
Disney: Bambi 80th Anniversary Funko Pop! Vinyl Figures are an unconfirmed release. It is only official when or if Funko announces it. I'll update more information in the long run.

Disney's Bambi tells the story of a young deer who must learn to survive in the forest after a hunter kills his mother. Along the way, he makes friends with other forest animals, including Thumper, the rabbit, and Flower, the skunk.
Despite its heavy subject matter, Bambi is considered one of the most beloved Disney films of all time.
It was nominated for three Academy Awards and is recognized as one of the greatest animated films ever made.
In 2002, the Library of Congress added it to the National Film Registry.
On its 80th anniversary, Bambi remains a timeless classic.
It has been praised for its beautiful animation and emotionally resonant story.
It is widely regarded as one of Disney's best films and remains popular with audiences of all ages.
Starting now, you can receive 10% off in-stock items with my special link at Entertainment Earth!
 Enjoy!
As an Amazon Associate I earn from qualifying purchases
Want more stuff like this?
Get the best viral stories straight into your inbox!
Don't worry, we don't spam