2022 NEW Bella Poarch – Build a Bitch (BAB) Funko Pop!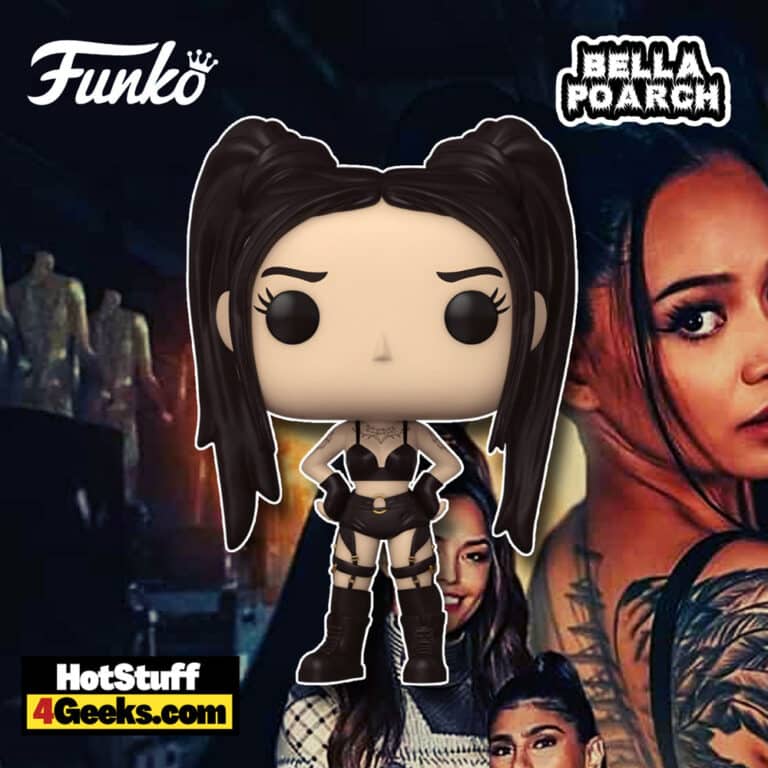 The new Funko Pop! Rocks: Bella Poarch – Build a Bitch (BAB) Funko Pop! Vinyl Figure is inspired by the incredibly catchy social media personality and singer's debut single.
The pop figure is now available for pre-order at the links below – click to jump or scroll to continue reading!
Bella Poarch recently launched her career in the music world, but those who think she is a newcomer are wrong.
The star is the third most followed person in the world on TikTok and is on the list of the 20 influencers who make the most money from the app. But that alone is not enough for Bella!
She is not just another TikToker trying to make a career in music, and her first single, "Build a Bitch," is there to prove it. The music video, released on May 14, 2021, debuted as the most-watched music video on YouTube in its first 24 hours.
Furthermore, the clip reached the 75 million views mark in less than a week and took the number one spot on YouTube's global chart.
Bella Poarch Funko Pop! is now available for pre-order at the links below (click to jump!) It's expected to be released in March 2023.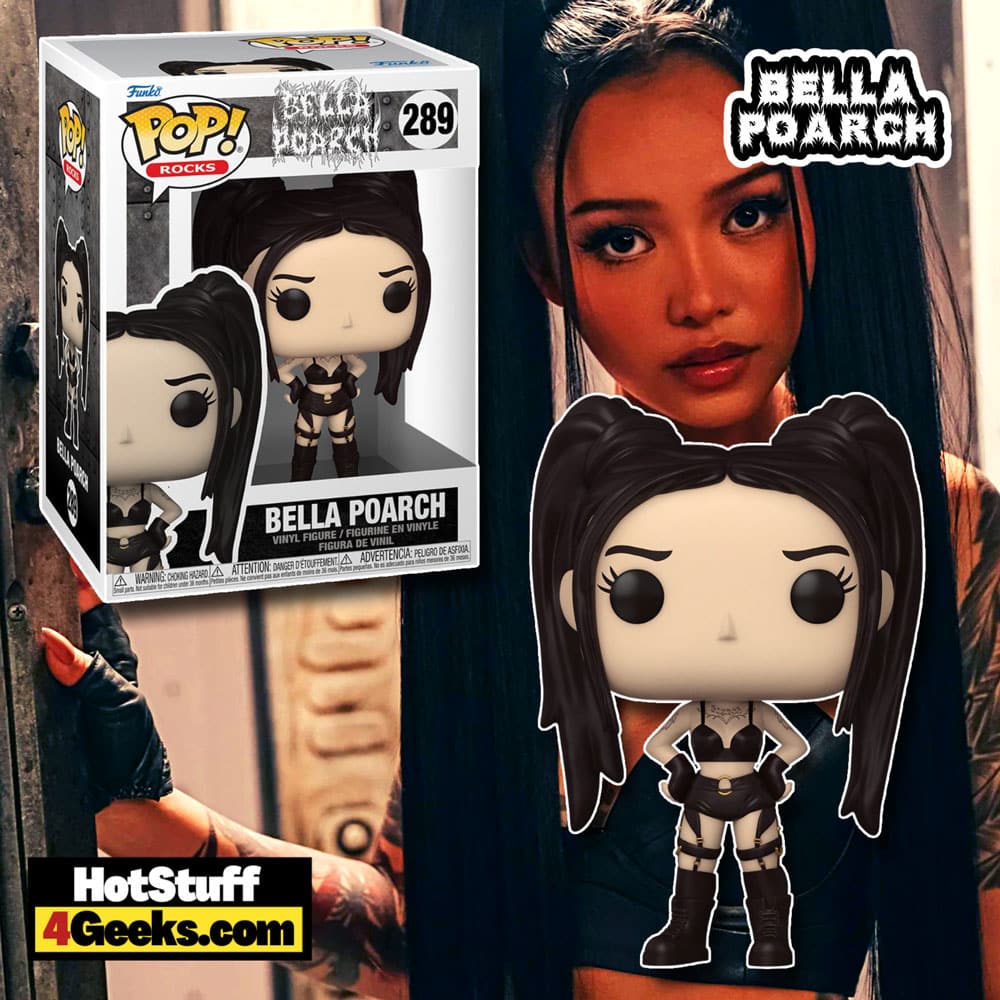 Bella Poarch was born in the Philippines in 1997. At 13, she moved with her family to Texas, USA.
Daughter of foster parents, she has revealed in interviews and videos that she has suffered physical and psychological abuse.
When she was still a teenager, the girl decided to serve in the US Navy to escape this reality. She remained in the corporation between 2015 and 2018, where she made many friends and learned a lot about teamwork and discipline.
In April 2020, Bella Poarch created an account on TikTok. At that time, many artists used the platform to promote their work.
In August of the same year, she created a video that would change her life forever. Bella Poarch's lip sync of Millie B's "Soph Aspin Send" became the most popular TikTok of 2020, with over 30 million likes in a single day!
However, she has differentiated herself through the sophisticated, anime-inspired fashion featured in her videos, her cartoonish facial expressions, and her advocacy for Asian American equality.
Bella Poarch's fame on TikTok gave her not only likes, views, and shares but also an entry ticket to the music world. She signed a contract with the Warner Records label and, in May 2021, released her first single.
A singer and songwriter for many years, the musician has gained the opportunity to show the world that she is not only an influential Tiktoker but also a very talented artist.
Her debut single, "Build a Bitch," produced by "creative genius" Sub Urban and written by Poarch, demonstrates her innate musical talent and ambitions as an artist.
Funko Pop! Rocks: Bella Poarch – Build a Bitch (BAB) Funko Pop! Vinyl Figure
Available at:
Starting now, you can receive 10% off in-stock items with my special link at Entertainment Earth!
 Enjoy!
As an Amazon Associate I earn from qualifying purchases
Want more stuff like this?
Get the best viral stories straight into your inbox!
Don't worry, we don't spam