NEW Black Clover: Luck Voltia Funko Pop! AAA Exclusive - Funko Fair 2022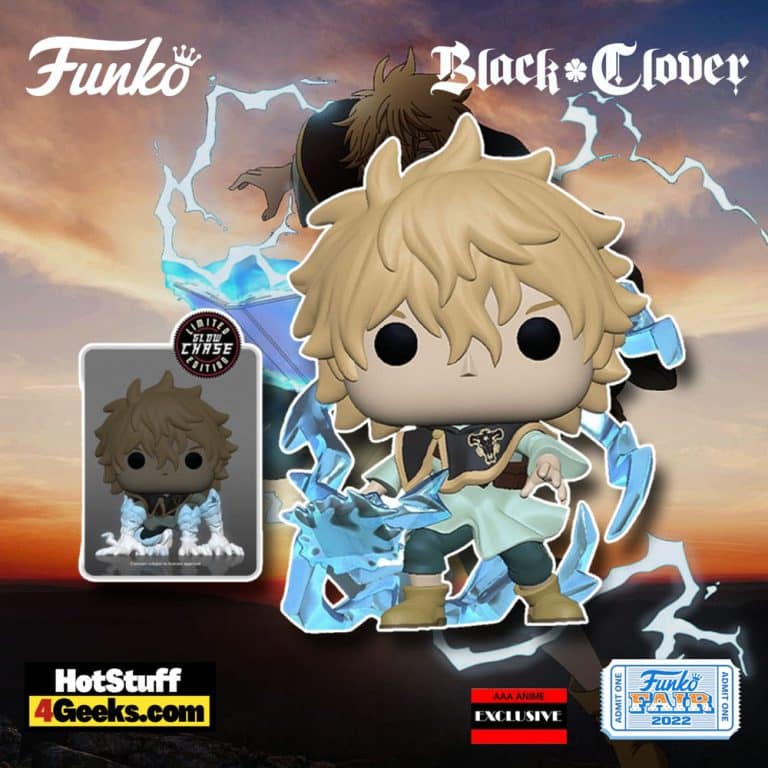 The Funko Pop! Animation: Black Clover – Luck Voltia With Glow-In-The-Dark (GITD) Chase Funko Pop! Vinyl Figure – AAA Exclusive revealed at Funko Fair 2022 depicts Luck Voltia unleashing an electrifying magical storm from his grimoire, while the rare chase figure features fiendish, glow-in-the-dark thunder claws! (Available for pre-order – click to jump!)
Luck Voltia or better known as "psychopath," is one of the main characters of Black Clover, being one of its most skilled members.
He had his first appearance in episode 6, gaining several fans for his looks and sociopathic personality. Besides, his abilities as a wizard are impeccable, which add to the young man's traits, who is said to be invincible by some warriors.
Luck is an incredible "wizard" and fighter, killing anyone who is his target, but he hates to be bossed around by his friends for the reason that he only follows their orders so that no one can think he has control over him.
The AAA Exclusive, Luck Voltia With GITD Chase Funko Pop! is now available for pre-order at the links below (click to jump!) It's expected to be released in June 2022.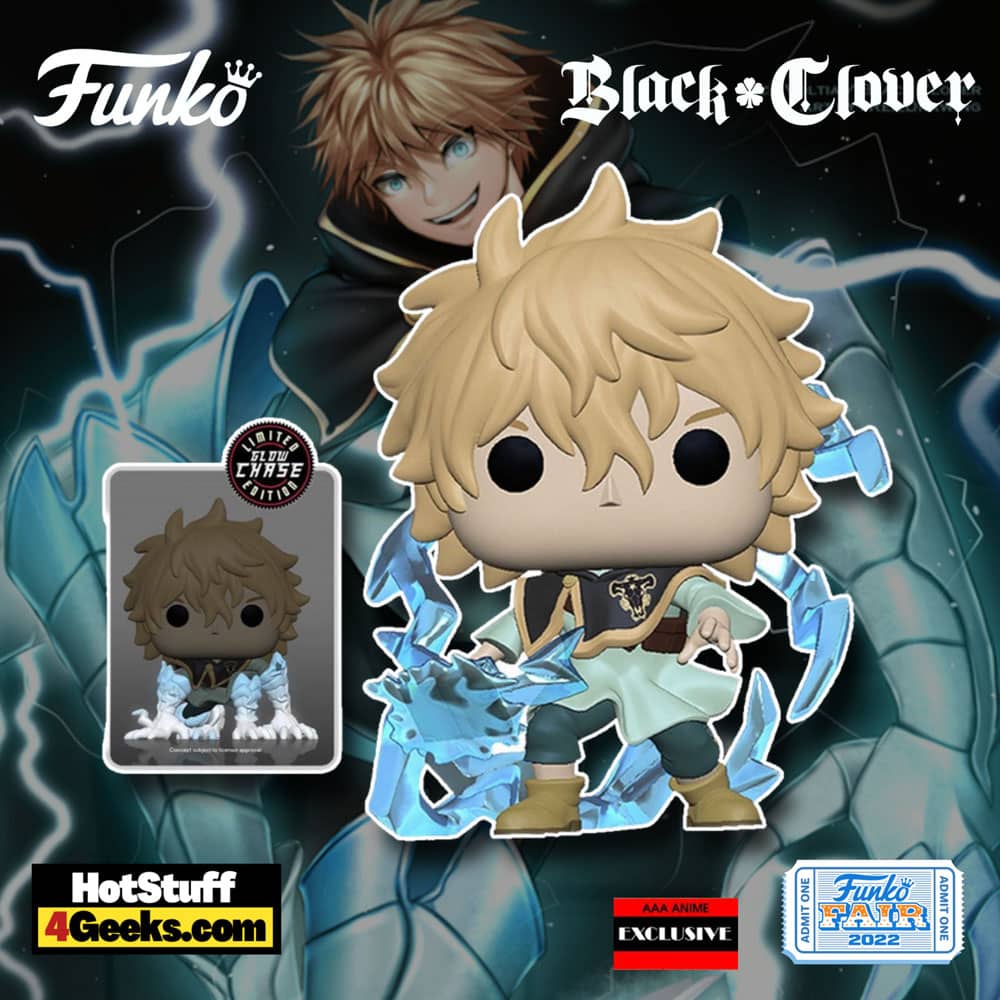 Black Clover, created by Yuki Tabata, began publication in February 2015, and the story features Asta, a boy who dreams of becoming the greatest wizard in the kingdom.
There is only one problem – the young man does not possess an ounce of magic! Fortunately, he is given an incredibly rare black grimoire that gives him the power of anti-magic.
Can someone who cannot use magic really become the Wizard King? One thing is for sure – Asta will never give up!!!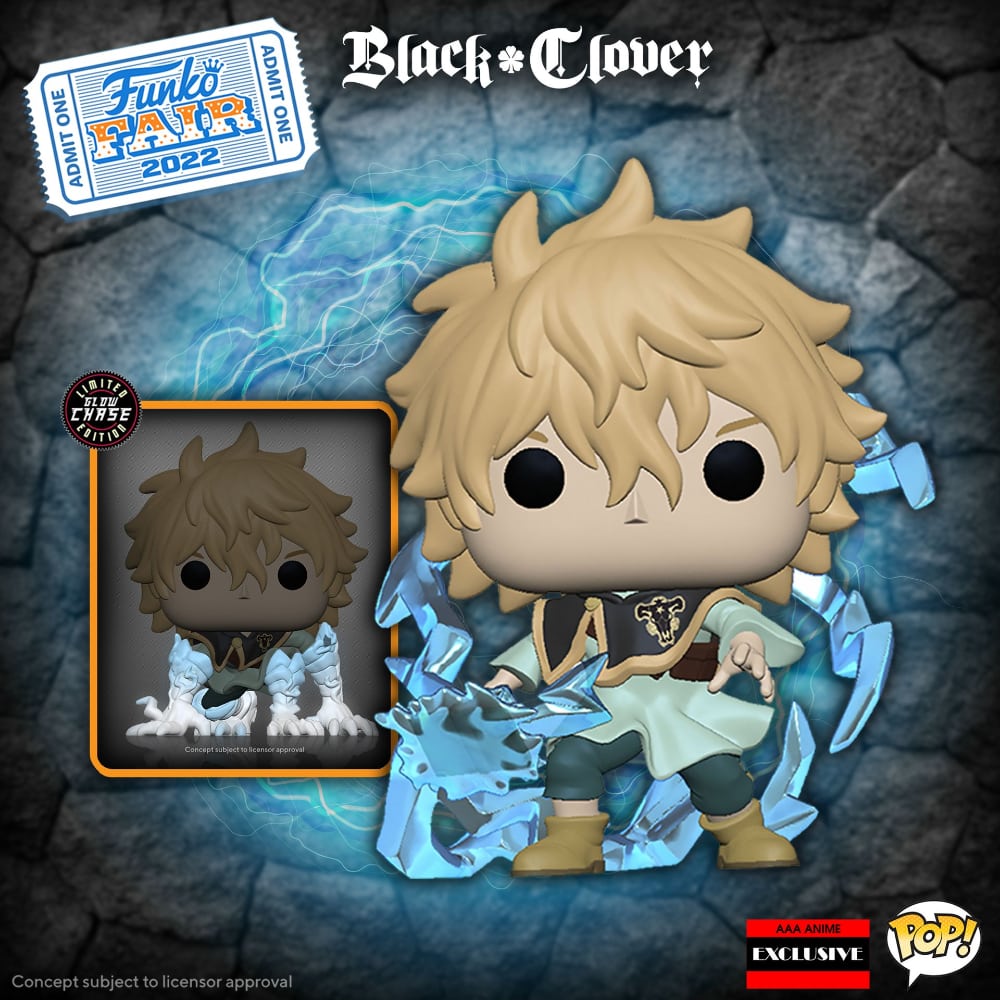 Funko Pop! Animation: Black Clover – Luck Voltia With Glow-In-The-Dark (GITD) Chase Funko Pop! Vinyl Figure – AAA Exclusive – Funko Fair 2021
Available at:
Starting now, you can receive 10% off in-stock items and free shipping on $39+ orders with my special link at Entertainment Earth!
You can also use CODE: 4geeks anytime. Enjoy!
As an Amazon Associate I earn from qualifying purchases
Want more stuff like this?
Get the best viral stories straight into your inbox!
Don't worry, we don't spam