10 NEW Bleach Funko Pops to Collect (2022)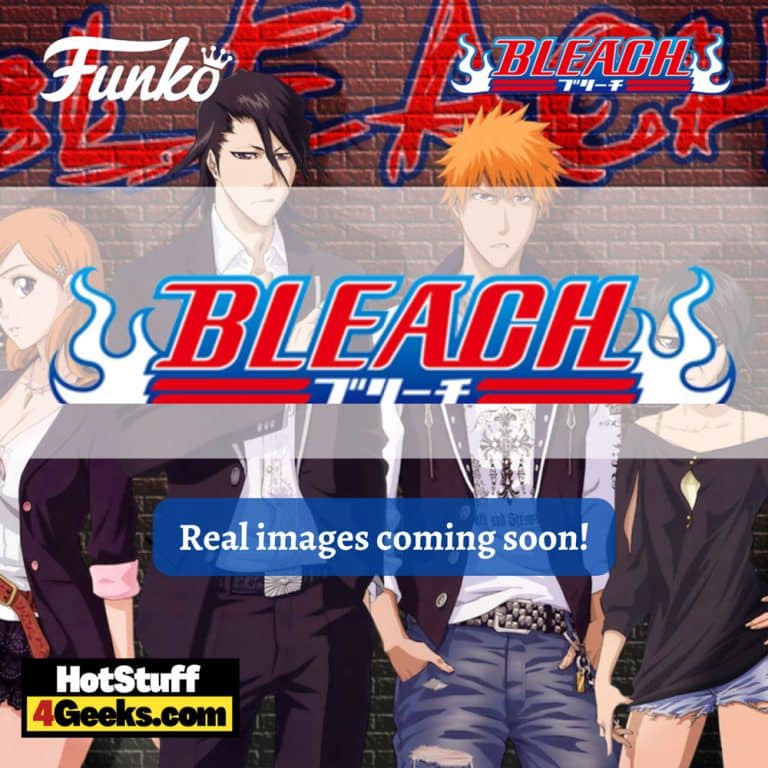 Not official until confirmed.
The new Bleach Funko Pops (2022) features some of our favorite characters and is sure to better prepare us for every shocking or heart-wrenching moment the anime has to offer!
The story of Bleach may have come to an end in the manga, but to the delight of fans, the story created by Tite Kubo is about to make its return in anime with the last arc adaptation, something fans have been waiting for for a long time.
Now we wait and hope that Bleach gets the epic ending it deserves. No fillers, please.
Are you ready to fend off any evil spirits looking to destroy your Funko collection? Here's the breakdown for this wave:
Bleach – Ichigo (Vasto Lorde) Funko Pop! Vinyl Figure
Bleach – Sosuke Aizen Funko Pop! Vinyl Figure
Bleach – Orihime Inoue Funko Pop! Vinyl Figure
Bleach – Yasutora Sado (Chad) Funko Pop! Vinyl Figure
Bleach – Uryu Ishida Funko Pop! Vinyl Figure
Bleach – Kisuke Urahara Funko Pop! Vinyl Figure
The Bleach Funko Pop Vinyl Figures are an unconfirmed release. It is only official when or if Funko announces it. I'll update more information in the long run.

Bleach follows the adventures of Ichigo Kurosaki after he obtains the powers of a Soul Reaper (a death personification similar to the Grim Reaper) from another Soul Reaper, Rukia Kuchiki.
Ichigo's newfound powers force him to take on the duties of defending humans from evil spirits and guiding departed souls to the afterlife.
Most of the time, the names of anime and manga are directly related to some central elements of the story. Some do this more indirectly, like Dragon Ball, which refers to Dragon Spheres, while others are more direct, like Naruto, which is basically the main character's name.
But have you ever wondered what the meaning of Bleach is? The title is not related to the name of any character in the story or any recurring element.
If you have asked yourself this question, know that you are not the first and know that Tite Kubo, author of the manga, has already answered the question.
In an interview for the Japanese magazine Shonen Jump, Kubo revealed that the original title was not Bleach when he decided to draw a story about Shinigami. However, this was well before he published the first one-shot leading to the manga.
At that point, there were no swords, Rukia was the only one using a scythe, and the other characters would use pistols. The working title was Snipe (like Sniper). However, before he started drawing, he realized that a sword would be much better, and he had to abandon the name Snipe.
Starting now, you can receive 10% off in-stock items with my special link at Entertainment Earth!
 Enjoy!
As an Amazon Associate I earn from qualifying purchases
Want more stuff like this?
Get the best viral stories straight into your inbox!
Don't worry, we don't spam