NEW Boba Fett Red Chrome Funko Pop! Target Con 2022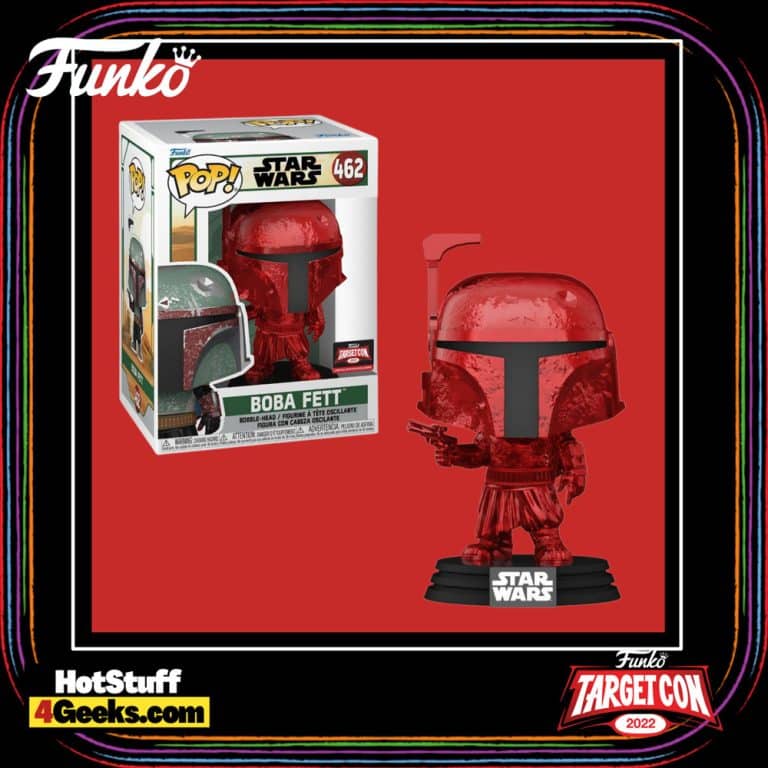 Target Con 2022 is Back! The new Funko Pop! Star Wars: Boba Fett Red Chrome Funko Pop! Vinyl Figure – Target Con 2022 Exclusive is available in limited quantities starting 8 am CST on 2/25 (links to order below – click to jump!)
There is no shortage of iconic characters in the Star Wars franchise that have made their mark on pop culture history. One of them is the bounty hunter Boba Fett, who recently got his own series on Disney+ entitled The Book of Boba Fett.
The enigmatic bounty hunter has become extremely popular with audiences despite not having much screen time in the films he appears.
His return alongside Baby Yoda was much celebrated. Still, those who never delved into the expanded universe of the saga never really understood the frisson surrounding someone who appeared so little on-screen.
This shows just how unique the figure is both within the saga and in his relationship with the fans. Even though he is somewhat irrelevant in the movies, the masked gunslinger has always sparked the public's imagination to the point that these parallel stories from the books and comics have begun to influence what the canon presents.
Red Chrome Red Chrome Funko Pop! from Target Con 2022 is now available at the links below (click to jump!)
As an Amazon Associate I earn from qualifying purchases
Want more stuff like this?
Get the best viral stories straight into your inbox!
Don't worry, we don't spam