NEW Pop! Movies: Bob's Burgers Funko Pops! in 2022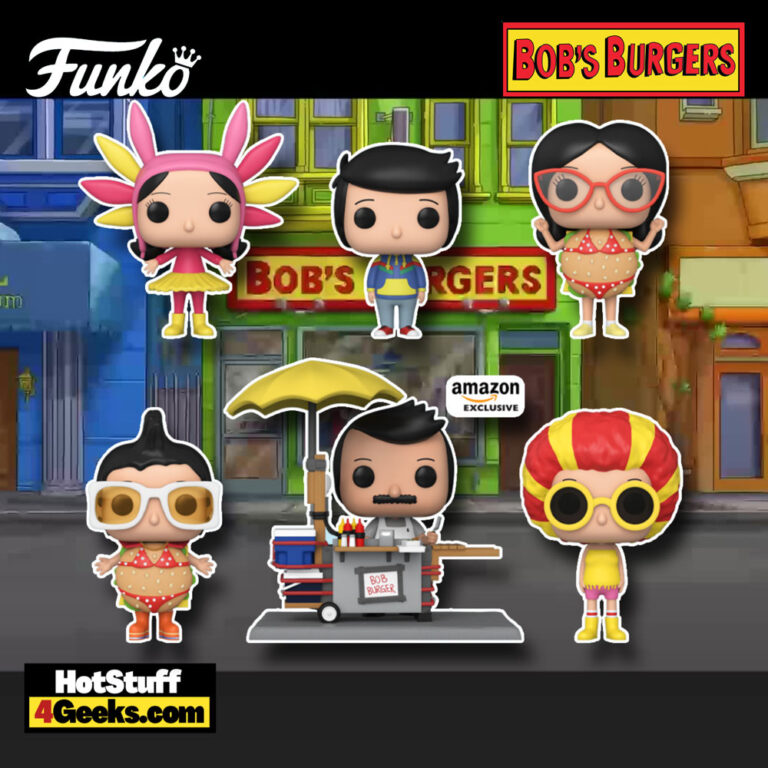 Stepped straight out of the popular animated series, new The Bob's Burgers Funko Pops are coming.
The pop figures are now available for pre-order at the links below – click to jump or scroll to continue reading!
The Bob's Burgers animated series, created by Loren Bouchard, depicts the life and adventures of the Belcher family, who run a business in the burger world.
Bob has genius ideas for burgers, but his family can't provide the best customer service.
Despite greasy counters, a terrible location, and a shortage of customers, Bob is convinced that the burgers reflect the restaurant's quality and is very committed to making the business a great success.
Showcasing the quirky Belcher family, here's the line-up for this wave:
Bob's Burgers – 4-Year-Old Bob Funko Pop! Vinyl Figure
Bob's Burgers – Bikini Burger Linda Funko Pop! Vinyl Figure
Bob's Burgers – Band Tina Funko Pop! Vinyl Figure
Bob's Burgers – Band Gene Funko Pop! Vinyl Figure
Bob's Burgers – Band Louise Funko Pop! Vinyl Figure
The Bob's Burgers Funko Pop Figures (2022) are now available for pre-order at the links below (click to jump!) They're expected to be released in January 2023.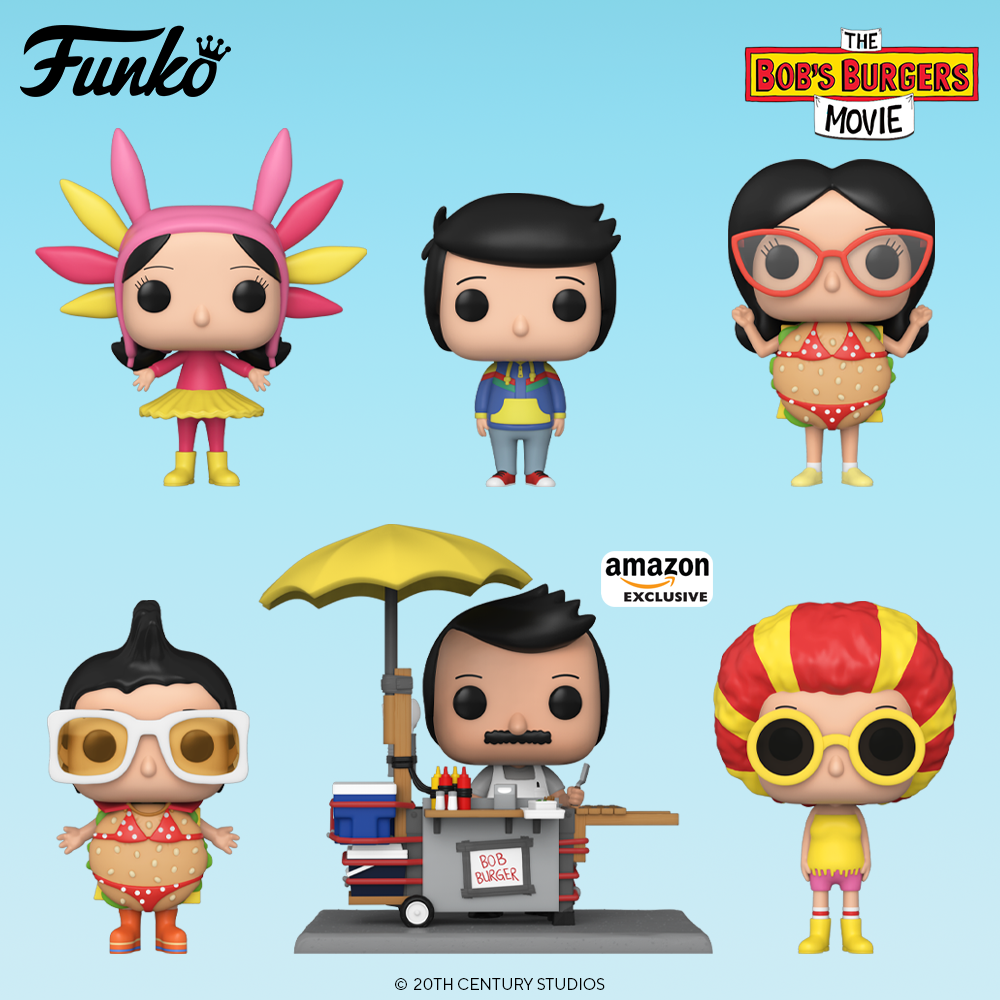 Bob Belcher is married to Linda, with whom he has three children. Bob is the third in a generation of restaurant owners.
Extremely focused on developing his business, he works hard and always has a wild idea to get more customers, which usually results in a major disaster. But lucky for him, he can always count on his family and a few friends.
Although it may seem so, Bob doesn't only care about his hamburgers. He is a good father too. To give you an idea, he has even worked as a taxi driver (most of the time transporting transvestites) in the middle of the night just to pay for a birthday party for his eldest daughter.
And as incredible as it may seem, he is the most centered and responsible in the family.
Critically acclaimed for its originality and simplicity, the humor in Bob's Burgers does not appeal to ready-made catchphrases or classic stereotypes, being present in the unusual situations that occur in each episode and the interactions between the characters.
Instead of making "politically incorrect" jokes, the animation prefers to explore the strangeness and often the naivety of each character, creating an immediate identification with the audience.
The story could be considered cliché: a family with a father, a mother, and three children of different ages who live in unusual situations in a small town. But the way Bob's Burgers handles these situations shows the creativity of the cartoon.
Besides the original humor and exciting characters, the series also creates different narratives in episodes such as musicals and those consisting of the 3 children telling the same story from different perspectives.
All this is introduced naturally and intelligently, renewing the way classic cartoon stories are told.
Starting now, you can receive 10% off in-stock items with my special link at Entertainment Earth!
 Enjoy!
As an Amazon Associate I earn from qualifying purchases
Want more stuff like this?
Get the best viral stories straight into your inbox!
Don't worry, we don't spam