2023 NEW Brooklyn Nine-Nine Funko Pops! Collect Them All!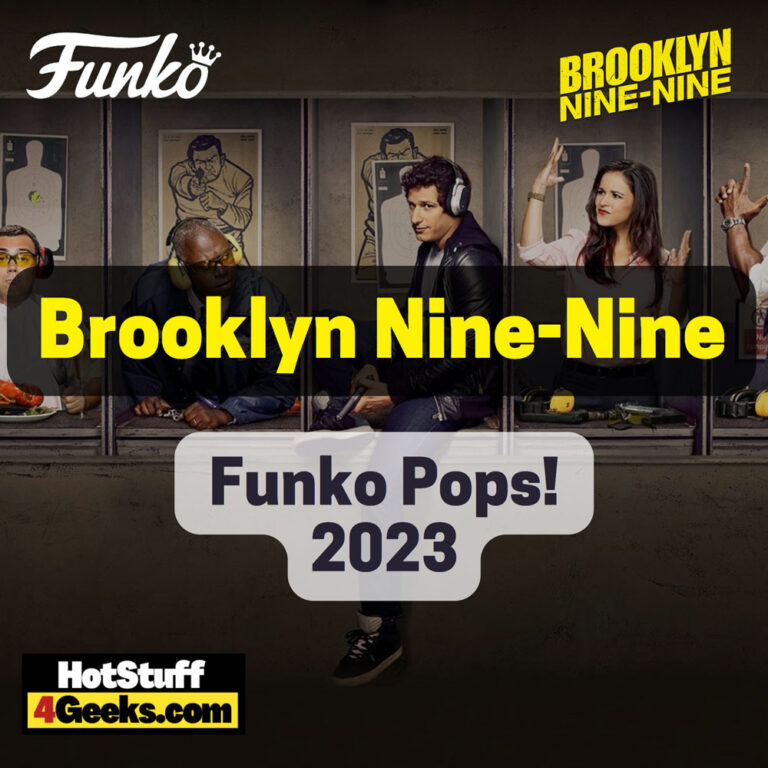 Not official until confirmed.
If you thought the antics of Jake Peralta on Brooklyn Nine-Nine couldn't get any funnier, wait until you get your hands on a set of Brooklyn Nine-Nine Funko Pops!
Perfectly capturing Jake Peralta's wise-cracking smile, Captain Holt's stoicism, and Terry Crews' unparalleled enthusiasm in miniature detailing, these collectibles ensure that fans can bring their favorite characters home with them.
It also means Nine-Niners can now crowd around their screens with a whole gang of bickering detectives; someone needs to pick up the snacks, and a trivia night could practically run itself!
These unique figures capture all the goofy details that make the TV show so hilarious and memorable.
Here's the complete list of Brooklyn Nine-Nine Pop! Figures for this release:
Brooklyn Nine-Nine: Stressed Amy Funko Pop! Vinyl Figure
Brooklyn Nine-Nine: Jake With Bagel Funko Pop! Vinyl Figure
Brooklyn Nine-Nine: Charles Funko Pop! Vinyl Figure
Brooklyn Nine-Nine: Terry with Yogurt Funko Pop! Vinyl Figure
Brooklyn Nine-Nine: Captain Holt with Dog Funko Pop! Vinyl Figure
Brooklyn Nine-Nine Funko Pop! Vinyl Figures are coming soon. There's no release date yet, but stay tuned because I'll update more information in the long run.

Brooklyn Nine-Nine is a comedic police show set in the 99th precinct of Brooklyn.
It follows the misadventures of a rag-tag bunch of detectives as they try to solve cases and find lawbreakers while simultaneously trying to balance their professional and personal lives.
With an incredible cast full of colorful characters, witty writing, and zany plots, Brooklyn Nine-Nine keeps viewers entertained and on the edge of their seats with each new episode.
Watching this show isn't your typical cop drama – it's a laugh-out-loud experience that will keep you coming back for more!
Each episode brings a new adventure as they fight crime in Brooklyn and brings a laugh or two.
From Detective Jake Peralta, his eccentric colleagues, and their no-nonsense boss, Captain Holt, the cast shines with comic talent.
Happy endings are never guaranteed, but one thing is for sure: we can always count on getting some hearty chuckles!
Brooklyn Nine-Nine proves that good comedy mixed with serious police work can be just as thrilling as any action movie.
Funko Pop! Televison: Brooklyn Nine-Nine Funko Pop! Vinyl Figures
Starting now, you can receive 10% off in-stock items and free shipping on $39+ orders with my special link at Entertainment Earth!
You can also use CODE: 4geeks anytime. Enjoy!
As an Amazon Associate I earn from qualifying purchases
Want more stuff like this?
Get the best viral stories straight into your inbox!
Don't worry, we don't spam