NEW Cheshire Cat Standing on Head GITD With Chase Funko POP! - Funko Fair 2022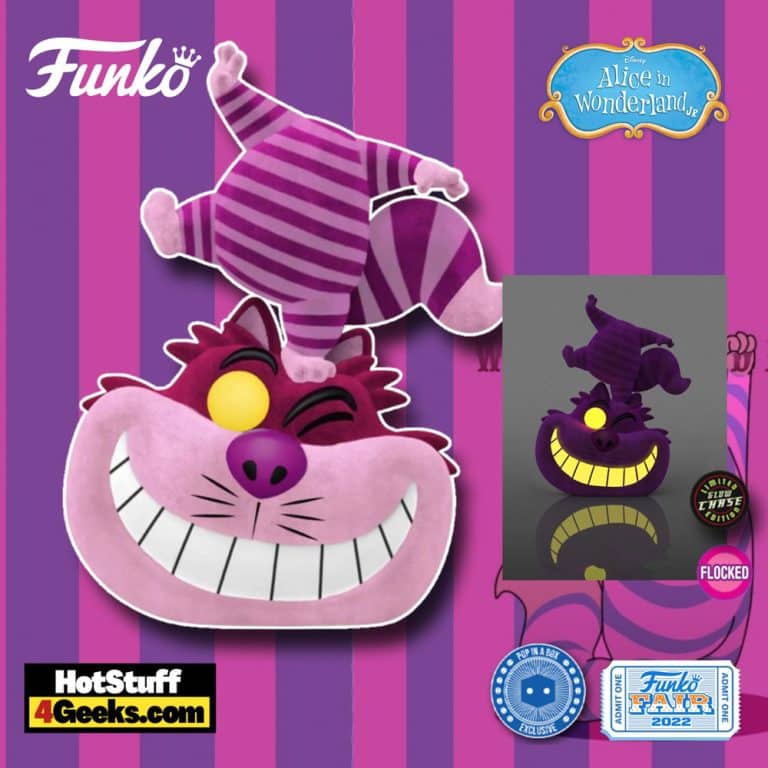 We're all mad here! We're about to have an adventure in Wonderland With the all-new Funko Pop! Disney: Alice in Wonderland – Cheshire Cat Standing on Head With Glow-In-The-Dark (GITD) Flocked Chase Funko Pop! Vinyl Figure – PIAB Exclusive release at Funko Fair 2022 (available for order below- click to jump!)
Cheshire Cat is one of the most beloved and iconic characters in Alice in Wonderland. He is funny, clever, and always seems to be one step ahead of everyone else. He's also one of the most mysterious characters in the story. His true motives are never fully revealed, and he always seems to be one step ahead of everyone else.
The Cheshire Cat is a symbol of mystery, and he represents the unknown and the unexpected. He is a reminder that there is always more to the story than what meets the eye. With Cheshire Cat, anything is possible.
He's a fun and intriguing character, and he adds a lot of excitement to Alice in Wonderland. He is someone that everyone can enjoy and certainly have a few laughs too!
Cheshire Cat with GITD Flocked Chase is a PIAB exclusive and is now available for order at the links below (click to jump!)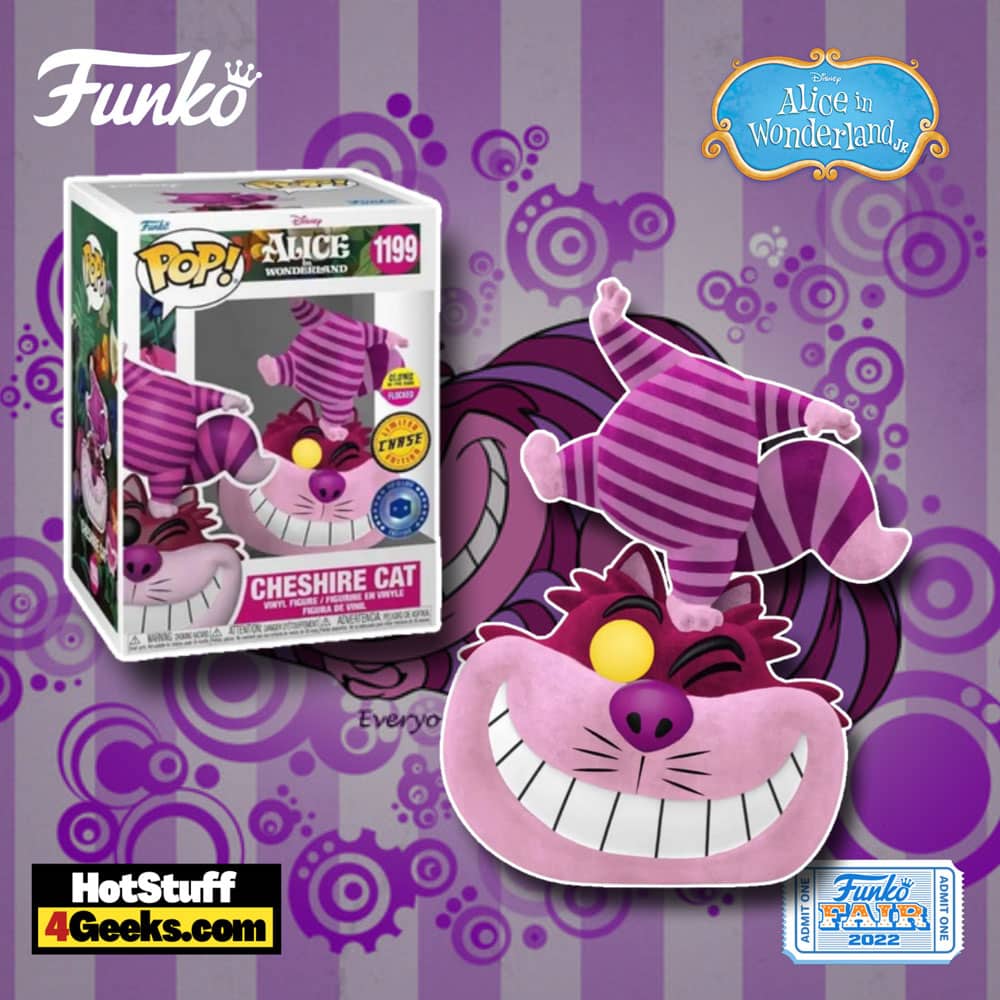 Disney's Alice in Wonderland is a beloved children's tale that follows Alice's adventures as she falls down a rabbit hole and winds up in a strange and fantastical world.
She meets all sorts of strange creatures, including the Cheshire Cat, the Mad Hatter, and the White Rabbit, and she has all kinds of exciting adventures. This is a timeless story that captivates and entertains audiences of all ages.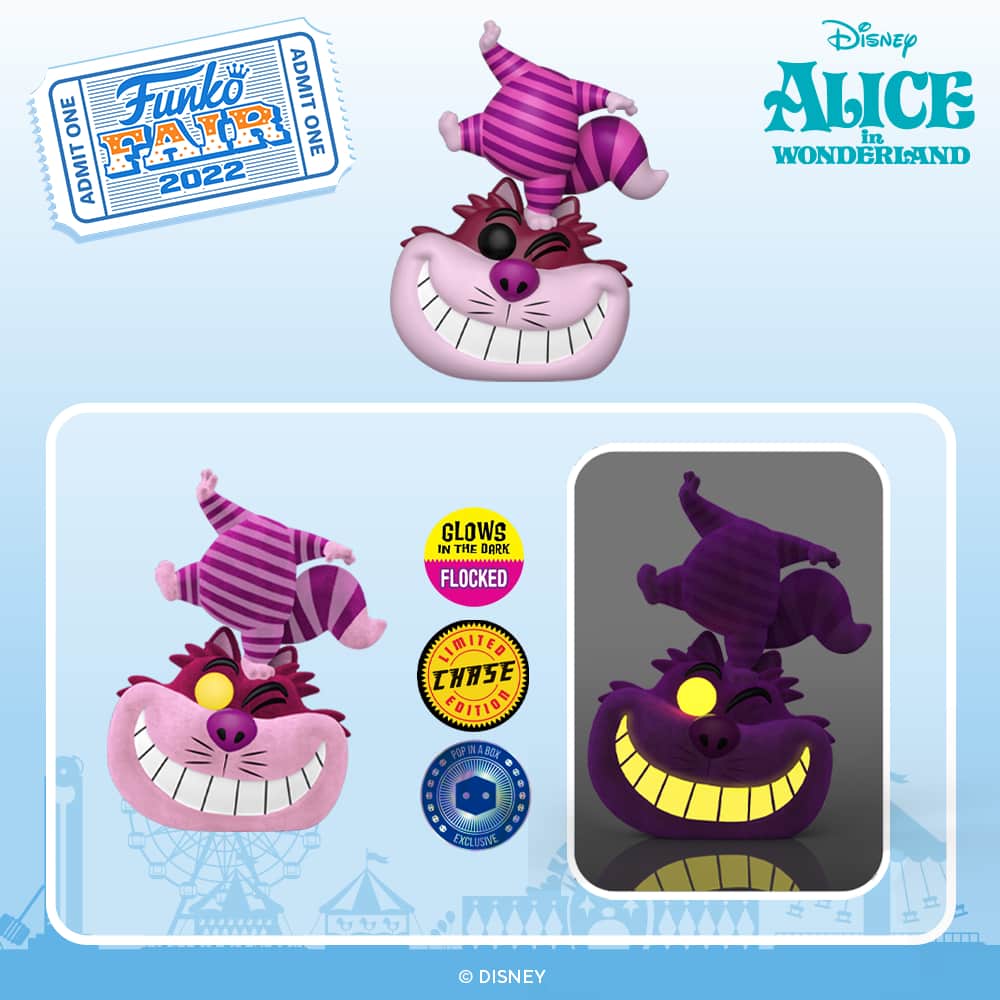 Funko Pop! Disney: Alice in Wonderland – Cheshire Cat Standing on Head With Glow-In-The-Dark (GITD) Flocked Chase Funko Pop! Vinyl Figure – PIAB Exclusive – Funko Fair 2022
Available at:
Starting now, you can receive 10% off in-stock items and free shipping on $39+ orders with my special link at Entertainment Earth!
You can also use CODE: 4geeks anytime. Enjoy!
As an Amazon Associate I earn from qualifying purchases
Want more stuff like this?
Get the best viral stories straight into your inbox!
Don't worry, we don't spam