NEW Crash Bandicoot Funko Pop! Game Cover – Funko Fair 2022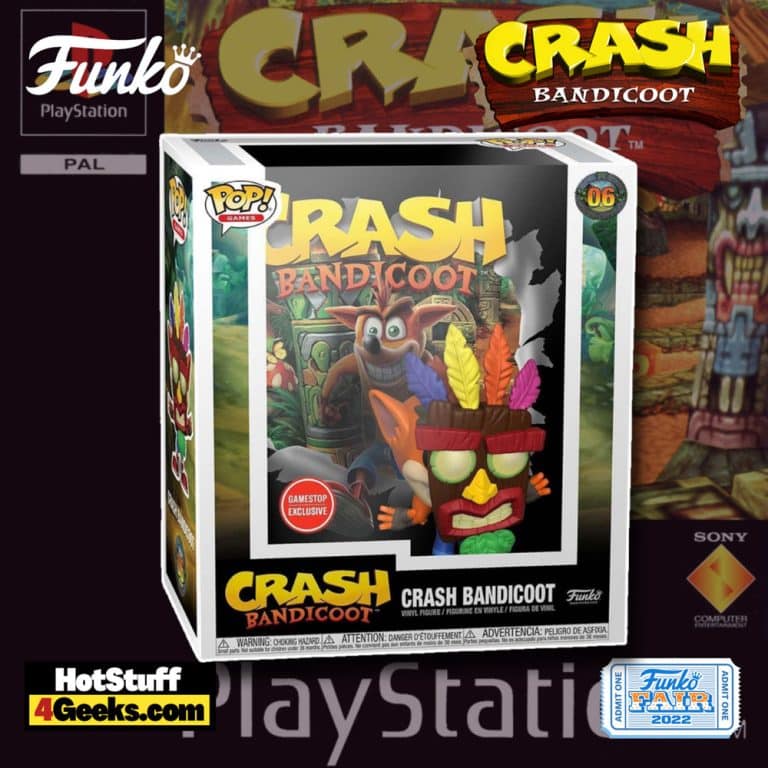 Introducing the Funko Pop! Game Cover: Crash Bandicoot Funko Pop! Game Cover Vinyl Figure – GameStop Exclusive release today at Funko Fair 2022 comes in a window display box complete with a hard case, fully showcasing Crash's 4-inch tall body (Available for order – click to jump!)
This Pop! Game Cover celebrates the 25th Anniversary of the Crash Bandicoot game and is perfect for any fan of the 1996's classic video game!
This detailed figure features Crash with his iconic red and orange striped suit, blue jeans, a pair of sneakers, and complete with a cool Aku Aku Mask. Crash looks ready to leave his enemies in the dust.
Funko's take on everybody's favorite marsupial – this is one Bandicoot you don't want to anger!
The GameStop Exclusive, Crash Bandicoot Funko Pop! Game Cover is now available for order at the links below (click to jump!)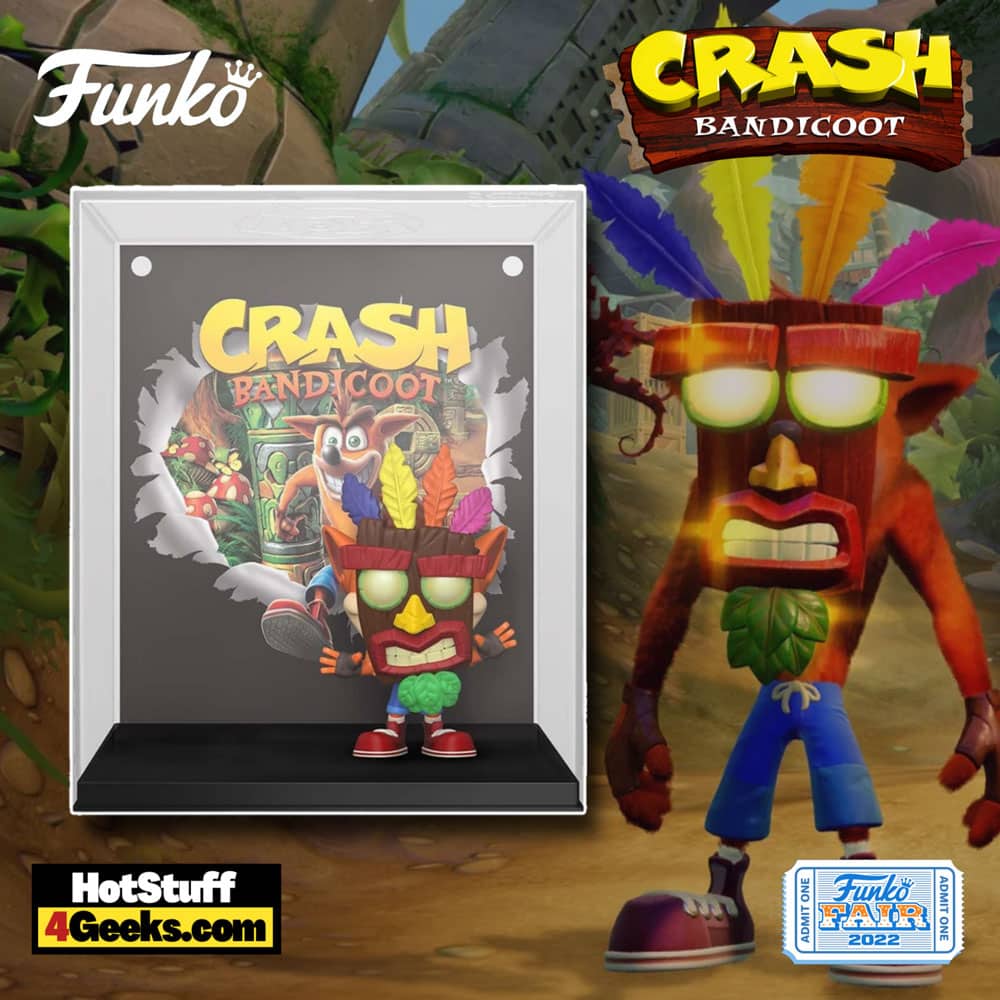 Where were you in 1996? Quiet in your room, playing games? Thinking about the best console to buy in an era full of options? Learning to talk and walk? Thinking about where and when you would like to be born?
Whatever the answer is, this year has gone down in history as one of the richest periods of the first PlayStation, with the birth of series like Resident Evil and, of course, Crash Bandicoot.
Yes, it was in 1996 that Naughty Dog, the company behind The Last of Us and Uncharted, released the first Crash Bandicoot game, the character that would become a sort of PlayStation mascot.
At the time, two of the then leading console developers already had their own iconic characters: Nintendo with Mario and SEGA with Sonic. Sony took two years to have a charismatic pet to call its own.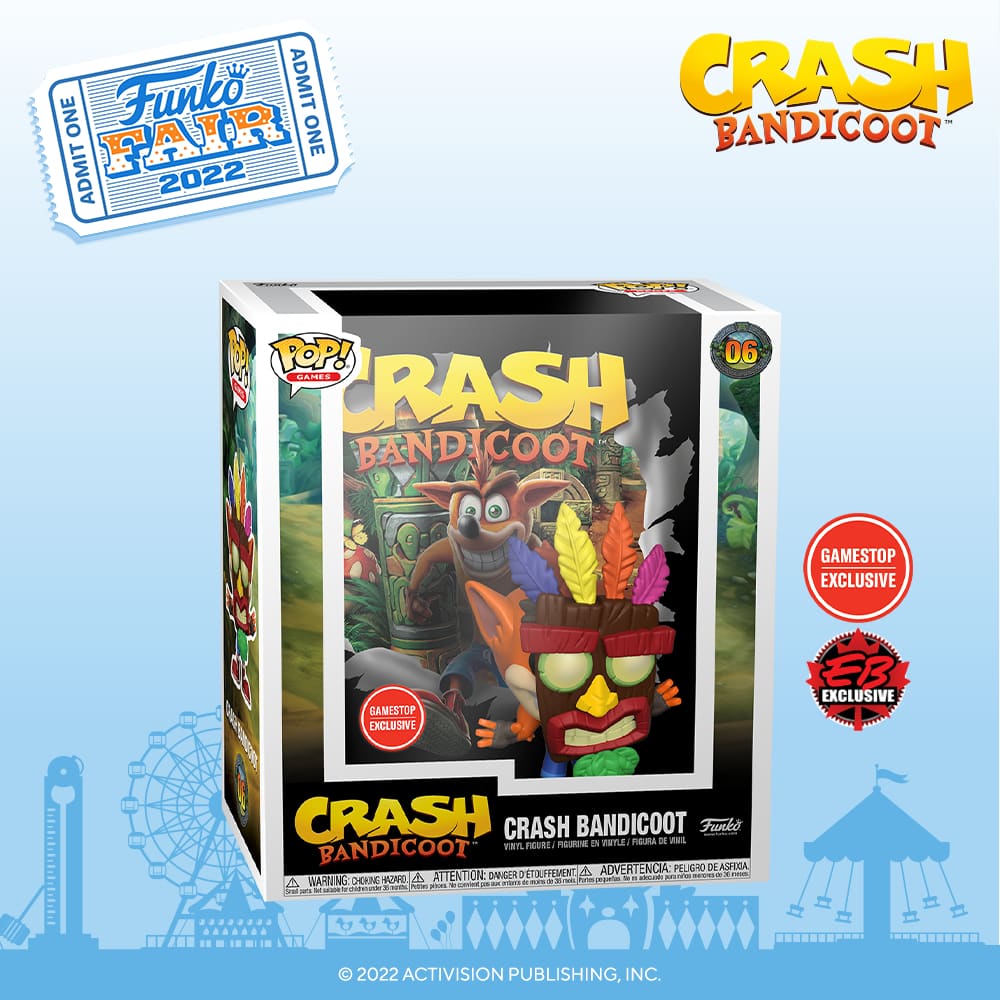 Crash Bandicoot's debut on PlayStation was quite respectable. The Gamers edition of the 2015 Guinness World Records says that the first Crash game sold 6.820 million copies on that console alone. But, of course, we're not even adding up the pirated copies!
Released the same year as Super Mario 64, Crash Bandicoot drew attention for its visuals, difficulty, and the character itself, which captivated audiences worldwide – it was even successful in Japan, something relatively rare when talking about Western titles from the 1990s.
However, you might imagine by now that innovation was not exactly Crash's strong suit. While Mario's latest title completely revolutionized the platforming genre and introduced ideas that would become industry standards, Crash still played in the comfort zone.
It features a linear map with 32 scenarios where you simply walked towards the bottom of the screen jumping over obstacles or going from left to right.
In the first Crash, the story was also straightforward, something expected in platform games released at that time. He was created by the evil Doctor Neo Cortex and had to save his girlfriend, the marsupial Tawna, who was kidnapped. No big deal.
Approved by audiences and critics alike, it was only a matter of time before Crash Bandicoot returned. When he did, players worldwide got to know what would become the best-selling game of the franchise on the first PlayStation.
Starting now, you can receive 10% off in-stock items with my special link at Entertainment Earth!
 Enjoy!
As an Amazon Associate I earn from qualifying purchases
Want more stuff like this?
Get the best viral stories straight into your inbox!
Don't worry, we don't spam