NEW Cypress Hill - B-Real (Dr. Greenthumb) Funko Pop! Funko Fair 2022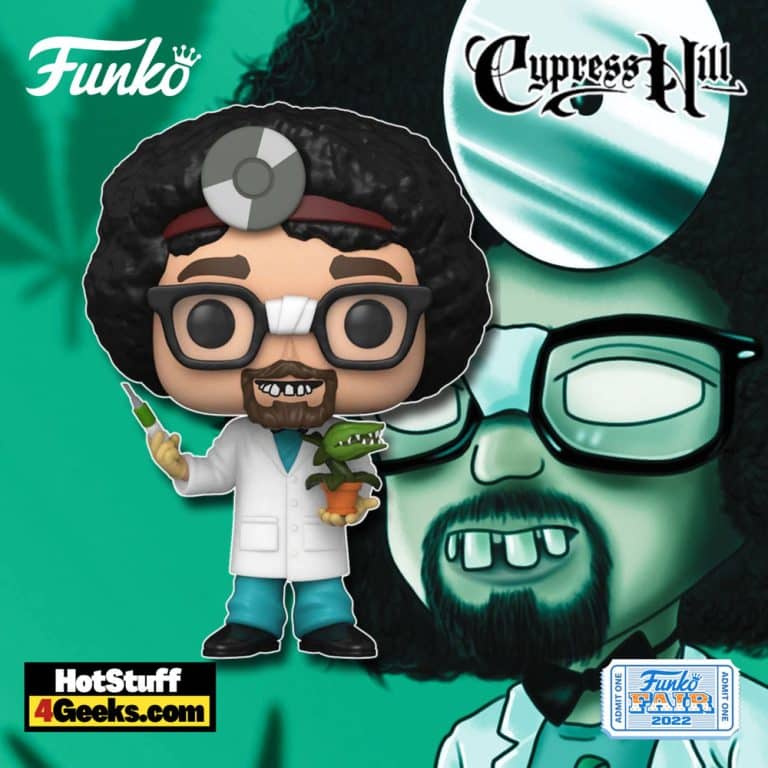 Inspired by the Cypress Hill music video, "Dr. Greenthumb" from the "Cypress Hill IV" album comes the new Funko Pop! Rocks: Cypress Hill – B-Real (Dr. Greenthumb) Funko Pop! Vinyl Figure unveiled today at Funko Fair 2022.
Entitled "Cypress Hill IV, "the album by Rap's most famous Latinos, Cypress Hill, is the group's fourth album. Released on October 6, 1998, it is an album with 17 plus 4 bonus tracks. In addition, this album marked the return of Sen Dog.
For fans of the hip hop group, this Funko Pop! Vinyl figure is a fantastic way of showing how much of a Cypress Hill fan you really are.
B-Real (Dr. Greenthumb) Funko Pop is now available for order at the links below (click to jump!)
To say B-Real is to name the leader of one of the best rap groups on the West Coast and history.
Louis Freese (his real name) was born in one of the worst neighborhoods in Los Angeles in 1970, and from a very young age, he learned to love rap from the hand of those who later became his group mates: Sen Dog and Mellow Man Ace.
As you know, the latter left the band to pursue a solo career, but DJ Muggs was added to the group, who had just moved from New York to Los Angeles, although we'll talk more about that when it's time to talk about the group's history.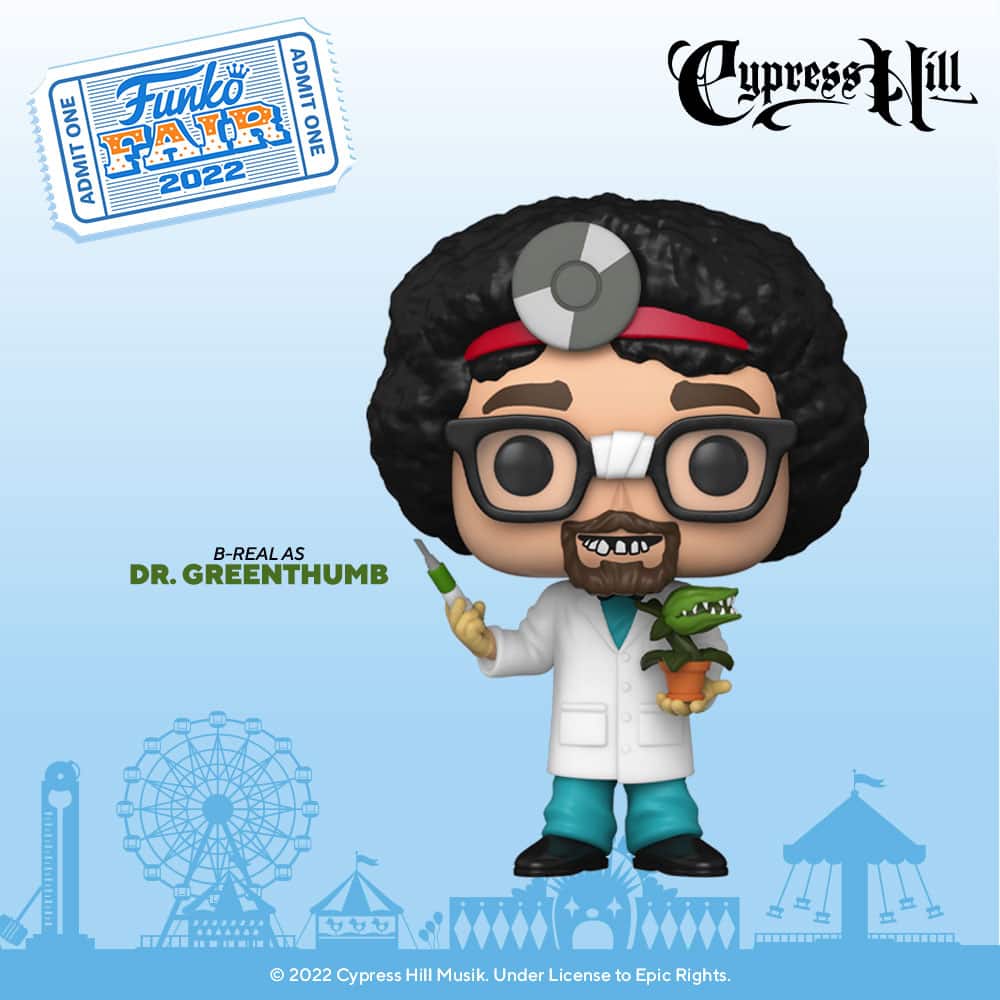 B-Real is half Cuban and half Mexican, so it almost doesn't get more Latin than that. Throughout his extensive career as the leader of Cypress Hill, in his solo career, and his numerous collaborations with other artists, we have seen how the rapper narrates his life experiences on Cypress Avenue (South Gate).
Not only is B-Real good at storytelling (often with skipped ideas and metaphors that end up forming one), but his ability to write and rhyme is objective.
The structures of his lyrics tend to be almost perfect and fit over the beat in an unbeatable way, which, together with his distinctive nasal voice (something that comes to mind every time we think of Cypress Hill), make him a legend.
Undoubtedly, the skills above and a remarkable discography have made B-Real one of the best MCs in history on his own merits.
If we make a list -and that list should not be very long- we will always end up including the Californian, the perfect compendium between good writer, good mc, characteristic voice, and unbeatable in live performances.
Starting now, you can receive 10% off in-stock items and free shipping on $39+ orders with my special link at Entertainment Earth!
You can also use CODE: 4geeks anytime. Enjoy!
As an Amazon Associate I earn from qualifying purchases
Want more stuff like this?
Get the best viral stories straight into your inbox!
Don't worry, we don't spam