2023 NEW Darkwing Duck: Steelbeak Funko Pop! Exclusive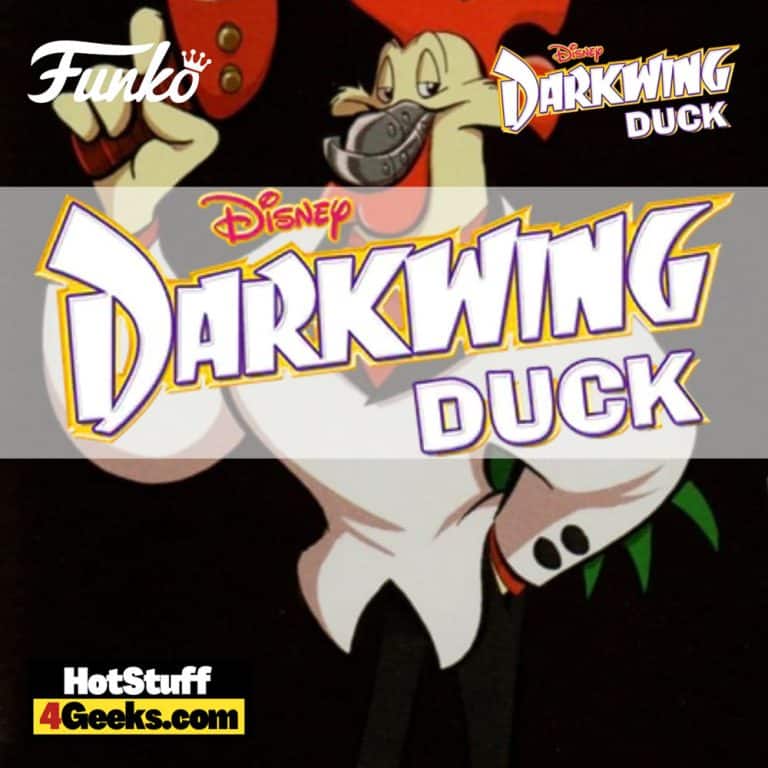 Not official until confirmed.
The new Funko Pop! Disney: Darkwing Duck – Steelbeak Funko Pop! Vinyl Figure – Exclusive depicts the formidable opponent for Darkwing Duck. As the name implies, he has a steel beak. He is more of a "sit back and relax as your plan goes into effect" kind of guy than a "hands-on" sort of person.
Steelbeak is one of the main villains in the Darkwing Duck TV series. He is a large, muscular bird with a steel beak that can crush anything in its path.
Steelbeak is very intelligent and manipulative, often using his charm and wit to get what he wants. However, he is also incredibly resourceful, always coming up with new ways to try and defeat Darkwing Duck.
Steelbeak is the leader of FOWL, a criminal organization that is always causing trouble for our hero. However, despite his many successes, Steelbeak always ends up being defeated by Darkwing in the end.
But he never gives up and always comes back stronger than ever before. Steelbeak is definitely one of the most fearsome villains that Darkwing Duck has ever faced!
Steelbeak Funko Pop! from the Darkwing Duck TV series is an unconfirmed release. It is only official when or if Funko announces it. I'll update more information in the long run.

The Darkwing Duck series chronicles the adventures of a duck-like superhero who fights his enemies in the fictional city of St. Canard, assisted by his assistant Launchpad McQuack, and his adopted daughter Gosalyn.
In his secret identity as Drake Mallard, he lives everyday suburban life. Even though Darkwing is a capable hero with a genuine desire to help his town and its inhabitants, his giant ego, desire for fame, and need for attention often gets in the way of his mission.
Starting now, you can receive 10% off in-stock items with my special link at Entertainment Earth!
 Enjoy!
As an Amazon Associate I earn from qualifying purchases
Want more stuff like this?
Get the best viral stories straight into your inbox!
Don't worry, we don't spam