2023 NEW DBZ – Jiren Full Power GITD Funko Pop! Exclusive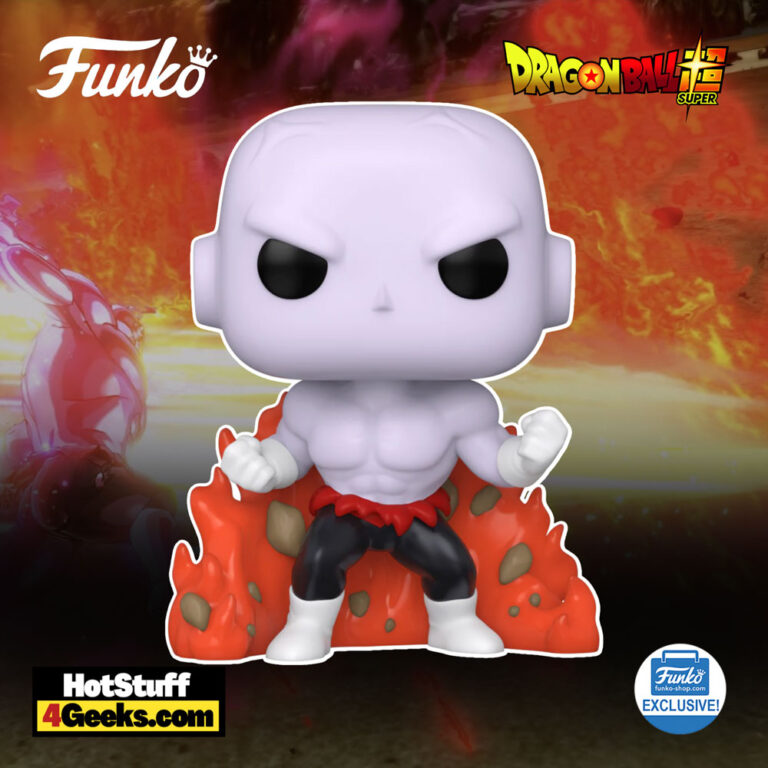 The all-powerful Funko Pop! Animation: Dragon Ball Super – Jiren Full Power Glow-In-The Dark (GITD) Funko Pop! Vinyl Figure – Funko Shop Exclusive is the perfect piece of memorabilia for any hardcore fan of the Dragon Ball Super series. Just think – a full-figured, glow-in-the-dark Pride Trooper right in your living room! Feel like cosplaying as a member of the Universal Survival Arc?
The pop figure is dropping today at 9:30 AM PT and can be found at the links below – click to jump or scroll to continue reading!
Introducing the unbelievably awesome Jiren Funko Pop!
Not only is this figure ready to pack a serious punch, but it even comes with its own glow-in-the-dark energy suspended in time, just waiting for you to battle it out with all your Dragon Ball Super memorabilia.
The details on his armor and super special pose make him look so tough that it's almost better not to mess with him.
Plus, the fact that he comes exclusively from the Funko company makes him even more of a must-have item! Collectors, beware. This little warrior has some major firepower!
The Funko Shop Exclusive,  Jiren Full Power Glow-In-The Dark (GITD) Funko Pop! can be found at the links below (click to jump!)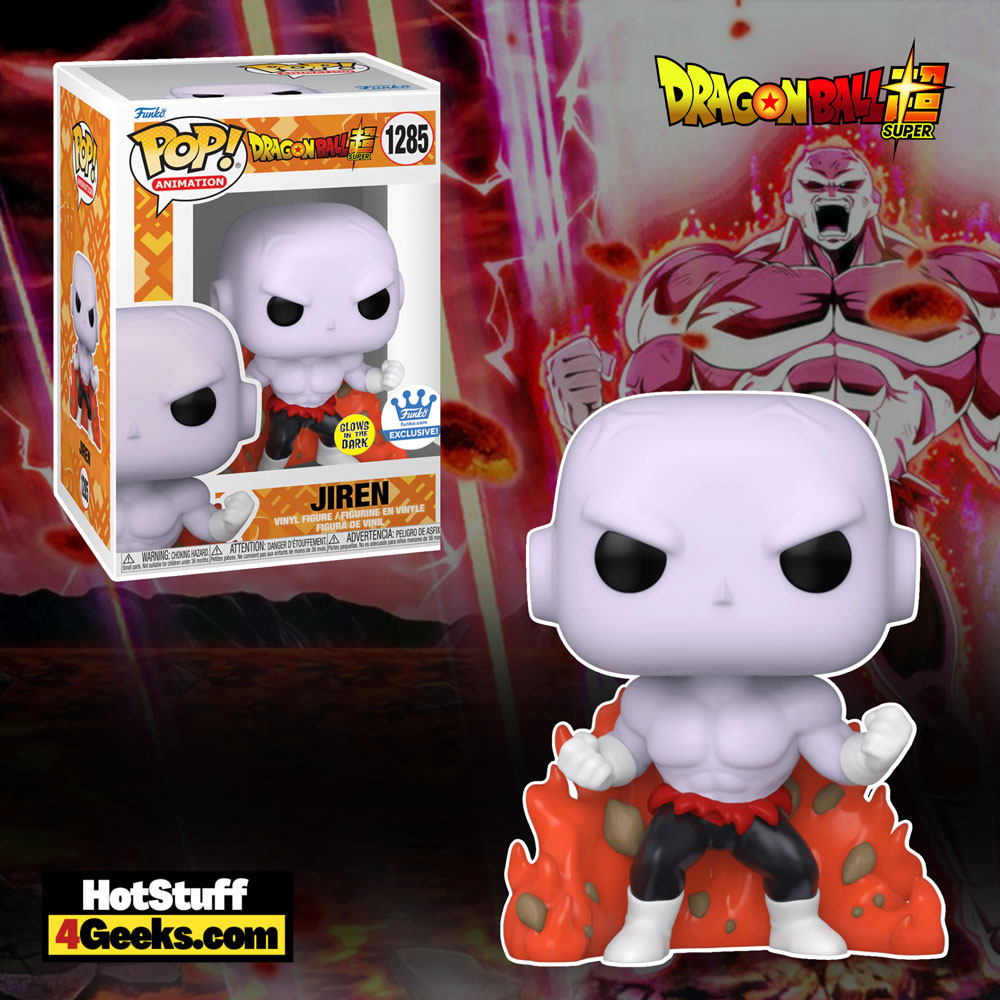 Jiren is a warrior from Universe 11 who was introduced in Dragon Ball Super during the Universe Survival Saga.
Jiren is so strong that even the God of Destruction of his universe admitted that the mortal was superior to him.
The warrior's power was so insane that he quickly overwhelmed Goku in Super Saiyajin Blue form. As the arc progressed, we saw Goku unlocking the Angels' technique known as Superior Instinct.
With this technique, he could defeat Kefla, the fusion of Caulifla and Kale. However, even with Superior Instinct increasing Goku's strength and ability to perceive, he was still unable to rise above Jiren's power.
Belmod, the God of Destruction of Universe 11, and Marcarita, his Angel, have been training Jiren for an unknown period of time.
We don't know precisely how long Jiren trained with Belmod, but given his enormous strength, it is assumed that his training lasted for years.
And everyone knows that training with a God of Destruction is a great way to achieve greater power, but hard training alone should not be enough to surpass the Hakaishin in strength.
Jiren is also a powerful being because he was shaped by pain.
In the past, when he was still a child, a bandit entered his village and murdered his parents.
After losing his family, Jiren was rescued by a man who trained him, but all the boy's happiness was destroyed again when the villain who murdered his parents killed his master.
Having lost everyone he loved, Jiren committed himself to becoming stronger to help the weaker people.
Jiren's true power comes not from transformations or techniques like the Kaioken but from his warm heart that aims to protect people who cannot defend themselves.
Check out more Dragon Ball Super pops from this wave here.
Funko Pop! Animation: Dragon Ball Super – Jiren Full Power Glow-In-The Dark (GITD) Funko Pop – Funko Shop Exclusive
Available at:
Starting now, you can receive 10% off in-stock items with my special link at Entertainment Earth!
 Enjoy!
As an Amazon Associate I earn from qualifying purchases
Want more stuff like this?
Get the best viral stories straight into your inbox!
Don't worry, we don't spam