NEW DC: Joker Funko Pop! Artist Series - Target Con 2022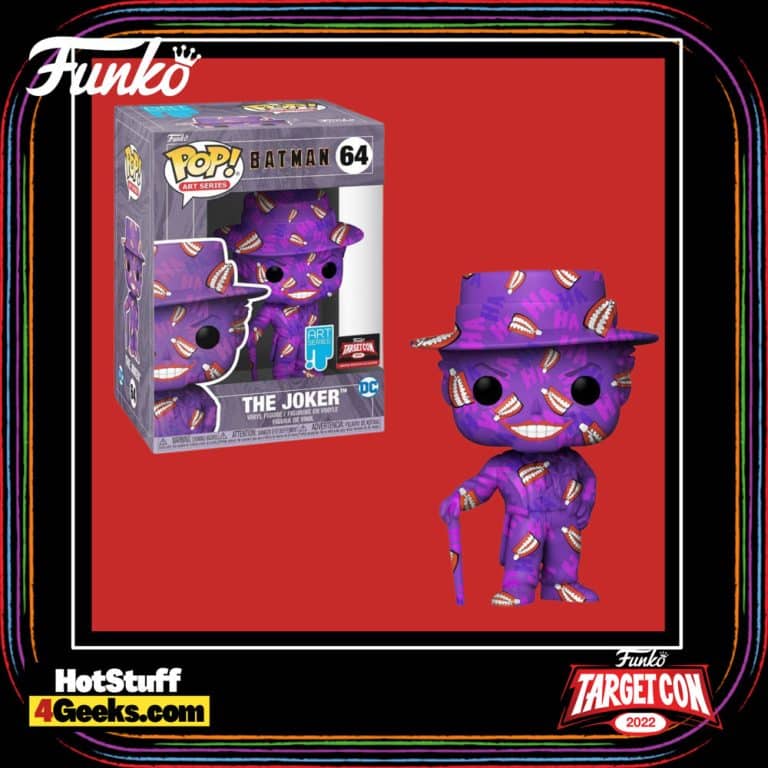 Target Con 2022 is Back! The new Funko Pop! Art DC: Batman – Joker Funko Pop! Artist Series Vinyl Figure – Target Con 2022 Exclusive is available in limited quantities starting 8 am CST on 2/25 (links to order below – click to jump!)
The Joker is one of the most iconic villains in literary history. He's been hailed as a living embodiment of anarchy and chaos, with zero regards for any law or morality. With his signature green hair, purple suit with a red shirt underneath, white gloves, and blood-red lips, he's one of the most recognizable and well-known villains ever to exist.
The Joker is the ultimate trickster who loves to make deals with heroes on how they can save their loved ones from death only to show up at the last minute with a dramatic twist. His insanity knows no bounds, and his unpredictability makes him even more dangerous.
The Joker's smile has been a subject of debate for quite some time. Some say it is a grin, while others contend it is more of a grimace. Whatever the case may be, there is no denying that his mouth is twisted into a crooked smile that signals trouble for anyone in his sights-from Gotham City villains to Batman himself.
This Joker Funko Pop! Art Series is causing a little chaos for the fun of it, showcasing the criminally insane DC's character in a purple tone draped in his iconic smiles. It looks great on a collector's shelf. But life's just a big game, right?
Starting now, you can receive 10% off in-stock items and free shipping on $39+ orders with my special link at Entertainment Earth!
You can also use CODE: 4geeks anytime. Enjoy!
As an Amazon Associate I earn from qualifying purchases
Want more stuff like this?
Get the best viral stories straight into your inbox!
Don't worry, we don't spam