NEW Demon Slayer: Kiriya & Kanata Ubuyashiki GITD Funko Pops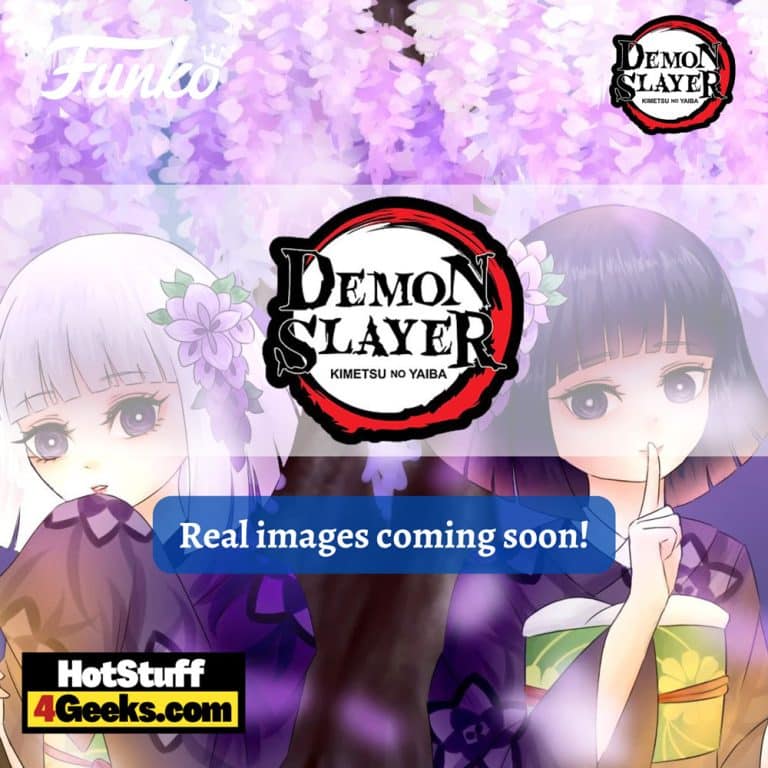 Not official until confirmed.
Demon Slayer is shown to have various families among the Demon Slayers, ones that are bonded by blood and their feelings of love, trust, and loyalty toward one another.
The new Funko Pop! Animation: Demon Slayer – Kiriya and Kanata Ubuyashiki Glow-In-the-Dark (GITD) 2- Pack Funko Pop! Vinyl Figures depicts two of Kagaya's sons and members of the Ubuyashiki family.
Kanata is the youngest daughter of the Ubuyashiki family. The first time we meet her is during the final selection exam, and we discover that she has a professional, intelligent, and focused personality.
She currently serves her older brother, the current head of the Ubuyashiki family, Kiriya Ubuyashiki. After his father's passing, he leads the Demon Slayer Corps as the 98th and final leader.
Kiriya and Kanata Ubuyashiki Glow 2- Pack Funko Pops! are an unconfirmed release. It is only official when or if Funko announces it. I'll update more information in the long run.

Demon Slayer has taken the world by storm, even earning the highest box office anime movie of all time during a pandemic.
The story follows Tanjiro Kamado as demons kill his family, except for his sister Nezuko, who becomes a demon. Tanjiro sets out on a mission to become a demon hunter to try to cure his sister.
As a series that masterfully blurs the line between good and evil and adds many nuances to the dichotomy of morality, some well-written heroes could easily be villains. These are the heroes who could have easily been on the other side, whether by appearance or personality.
There's nothing scarier than similar-looking siblings talking stoically in unison. This was first popularized by the creepy ghost twins in The Shining, so even though Kanata and Kiriya are from the Ubuyashiki family, their appearances together could have definitely made them a fearsome demon duo.
This was further shown by Kanata's aloof attitude when talking about the possible deaths from the Final Selection exam. She displays a degree of emotional aloofness, given the likely chances that not even half of the gathered trainees would survive the test.
Starting now, you can receive 10% off in-stock items and free shipping on $39+ orders with my special link at Entertainment Earth!
You can also use CODE: 4geeks anytime. Enjoy!
As an Amazon Associate I earn from qualifying purchases
Want more stuff like this?
Get the best viral stories straight into your inbox!
Don't worry, we don't spam