NEW Disney Pixar Lightyear Movie Funko Pops! (2022)
Inspired by the upcoming Disney Pixar movie, the new Lightyear Funko Pops (2022) have been unveiled. No one knows what adventures await us, but Funko is giving fans a look at some of their upcoming collectibles for this space adventure.
The pop figures are now available below (click to jump!)
This long-awaited film will give Toy Story fans the back story of the iconic Space Ranger that captivated the screen in 1995.
Yes! The next Pixar film will center on the character of Buzz Lightyear. But, of course, I'm not talking about the toy but the real man who inspired the action figure's creation.
Lightyear has been described by Pixar's chief creative officer Pete Docter as the "definitive story of the original Buzz Lightyear" with "a new twist to an iconic character." Angus MacLane directs it, and the protagonist's voice will be Chris Evans. It will premiere on June 17, 2022.
Following Lightyear's adventures across the galaxy, all of these sweet Funkos are unique, giving Toy Story fans some new realistic depiction of what to expect about the origins of this iconic character:
Buzz Lightyear (XL-01) Funko Pop! Vinyl Figure
Buzz Lightyear (XL-15) Funko Pop! Vinyl Figure
Izzy Hawthorne (Jr. Zap Control) Funko Pop! Vinyl Figure
Sox Funko Pop! Vinyl Figure
Zurg Funko Pop! Vinyl Figure
Buzz Lightyear (Space Ranger Alpha) – Funko Shop Exclusive
Buzz Lightyear (XL-01) Glow-In-the-Dark (GITD) Funko Pop! Vinyl Figure – Amazon Exclusive
Disney Pixar Lightyear Funko pops from Lightyear movie (2022) are now available for pre-order at the links below (click to jump!)
The Toy Story franchise is one of the most popular and beloved series of all time. The original movie was released in 1995, and since then, there have been three sequels, Toy Story 2 (1999), Toy Story 3 (2010), and Toy Story 4 (2019).
The movies follow the adventures of a group of toys who come to life when their owner, Andy, is not around. The toys must deal with the challenges of being alive, including learning how to share Andy's attention with new toys, as well as dealing with the threat of being replaced or becoming obsolete.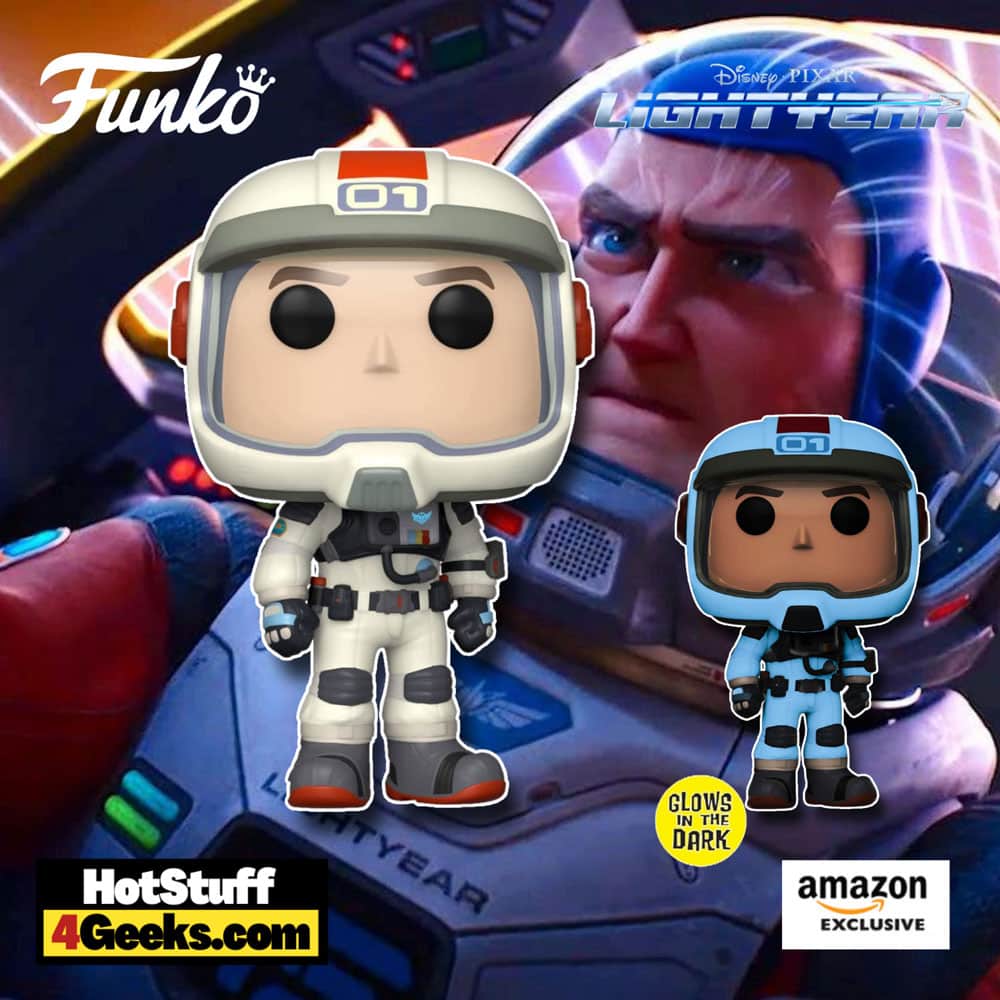 The movies are full of humor and heart, and they are sure to make any viewer laugh and feel nostalgia for their own childhoods.
Whether you're a fan of the original movie or just getting into the series, the Toy Story franchise is definitely worth watching.
As an Amazon Associate I earn from qualifying purchases
Want more stuff like this?
Get the best viral stories straight into your inbox!
Don't worry, we don't spam