NEW Disney & Pixar: Wall-E Funko Pop! – WonderCon 2022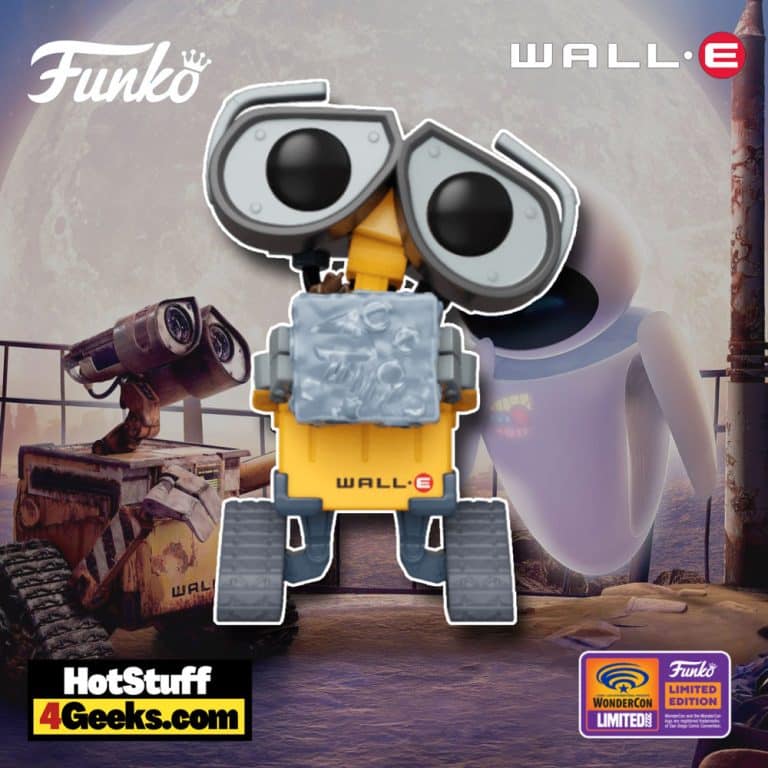 The new Funko Pop! Disney & Pixar: Wall-E With Trash Cube Funko Pop! Vinyl Figure – WonderCon 2022 and Amazon Exclusive will be available to everyone starting April 1, 2022, at 6 am PT at the links below (click to jump!)
In 2008, the world was introduced to Wall-E, a lovable robot that captured our hearts. Wall-E is a robot who has been left alone on Earth to clean up the mess that humans have made.
He is adorable and funny, and we can't help but root for him throughout the movie.
Wall-E is one of those rare movies that is both entertaining and thought-provoking. It asks: what would happen if we turned our backs on nature and let technology take over?
The exclusive Wall-E With Trash Cube Funko Pop! can be found at the links below (click to jump!) Also, don't forget to check more images of this cool pop right down.
Over the years, Pixar has created several lovable characters, from Buzz Lightyear to Dory. However, one character who stands out above the rest is Wall-E.
First introduced in 2008, Wall-E is a small robot that lives on a trash-filled Earth.
Despite being surrounded by pollution and garbage, Wall-E is a kind and curious creature who loves to collect trinkets. He also falls in love with EVE, a sleek robot sent to Earth to check for signs of life.
While their relationship is initially rocky, the two eventually come together and find a new home among the stars. Wall-E's story is one of hope and determination, and his upbeat personality has endeared him to audiences of all ages.
Since the movie was released, he has captured the hearts of fans all over the world with his adorable design and endearing personality. One of the things that makes Wall-E so special is his eternal optimism.
No matter how difficult life gets, he always manages to see the good in people and believes that things will get better.
This makes him an inspiration to us all, reminding us that it's important to stay positive even when times are tough. Additionally, Wall-E is one of the few characters who is truly unique. He doesn't conform to society's expectations or tries to fit in, instead choosing to be his own weird, fabulous self.
This makes him an empowering figure for anyone who has ever felt like they don't quite fit in.
Ultimately, Wall-E is a character who inspires us to be kind, optimistic, and true to ourselves, and for that, he will always hold a special place in our hearts.
Starting now, you can receive 10% off in-stock items with my special link at Entertainment Earth!
 Enjoy!
As an Amazon Associate I earn from qualifying purchases
Want more stuff like this?
Get the best viral stories straight into your inbox!
Don't worry, we don't spam