2022 NEW Doctor Strange in the MOM: Black Bolt Funko Pop!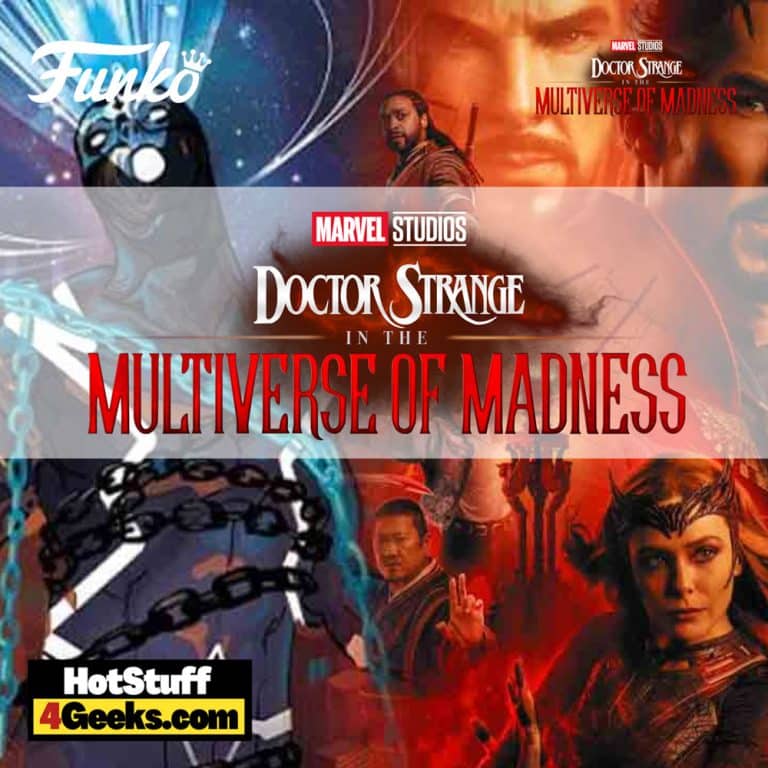 Not official until confirmed.
The new Funko Pop! Marvel Studios: Doctor Strange in the Multiverse of Madness: Black Bolt Funko Pop! Vinyl Figure – Exclusive depicts Blackagar Boltagon, the hero who can destroy with the power of his voice.
One of the biggest surprises for fans watching Doctor Strange in the Multiverse of Madness was indeed the presence of Anson Mount, reprising his role as the Black Bolt as one of the members of the Illuminati.
Black Bolt is the king of the Inhumans and is known for his power to break mountains with the sound of his voice. He shows up in a costume very faithful to the comics, including a mask with a fork-shaped antenna on his forehead, which allows him to control his power better.
Black Bolt Funko Pop! from The Doctor Strange in the Multiverse of Madness movie is an unconfirmed release. It is only official when or if Funko announces it. I'll update more information in the long run.

Being among the best and most influential minds in the Marvel Universe, Black Bolt is a long-time member of the Illuminati. The Illuminati are a group of influential representatives from various parts of the Earth.
First appearing in 2005, but existing since the Kree-Skrull War, the original purpose of the Illuminati was to form a pseudo-government among super people.
Tony Stark believed that with the combined knowledge and political/physical power among the group, events could be controlled behind the scenes.
However, when some group members refused the idea of forming a "government," they decided just to get together to exchange information from time to time.
As leader and ruler of the Inhumans, Black Bolt was an essential member of the group. One of the most infamous decisions made by the Illuminati was to throw the Hulk into space for the good of humanity.
Unfortunately for the group, it didn't go well when Hulk returned with an army, eventually leading to the inglorious defeat of the Illuminati – starting with Black Bolt.
You can find more Doctor Strange in the MOM here.
Starting now, you can receive 10% off in-stock items with my special link at Entertainment Earth!
 Enjoy!
As an Amazon Associate I earn from qualifying purchases
Want more stuff like this?
Get the best viral stories straight into your inbox!
Don't worry, we don't spam