NEW Donald's Should Angel & Devil 2-Pack Funko Pop! WonderCon 2022 Exclusive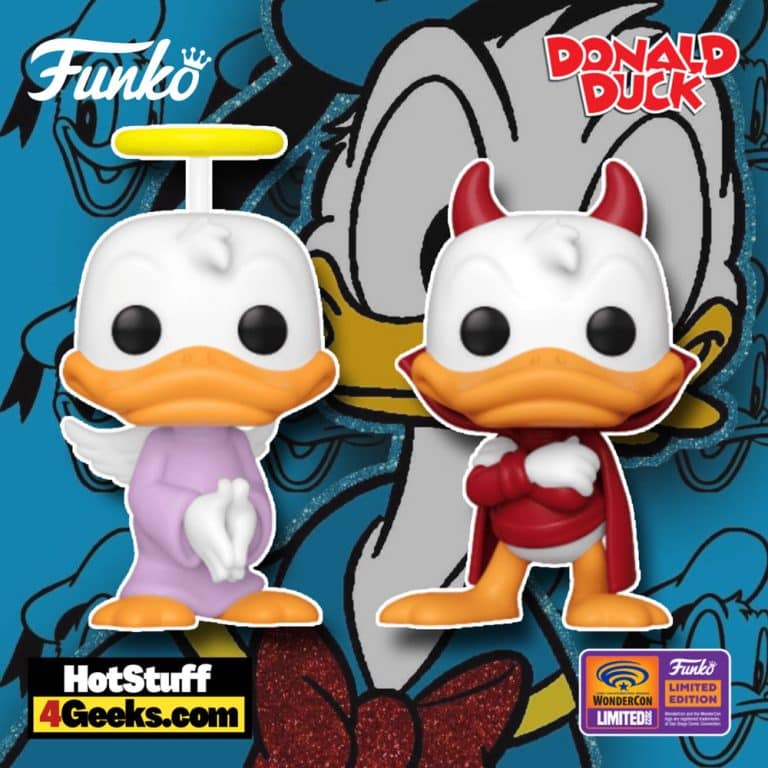 The new Funko Pop! Disney: Donald's Should Angel & Devil 2-Pack Funko Pop! Vinyl Figures – WonderCon 2022 and Hot Topic Exclusive will be available to everyone starting April 1, 2022, at 6 am PT at the links below (click to jump!)
Have you seen the cartoon where an angel and a devil sit on Donald Duck's shoulder (each on one side) and try to convince him to do (or give up) something?
The wrong side of Donald appears for the first time in Donald's Better Self. Donald's good side convinces him to go to school, while his lousy side tempts him to go fishing.
But the smoking he's encouraged to do turns him green and gives him regrets, and when the good side shows up and kicks evil's butt, Donald cheers.
The exclusive Donald's Should Angel & Devil 2-Pack Funko Pop! can be found at the links below (click to jump!) Also, don't forget to check more images of this cool pop right down.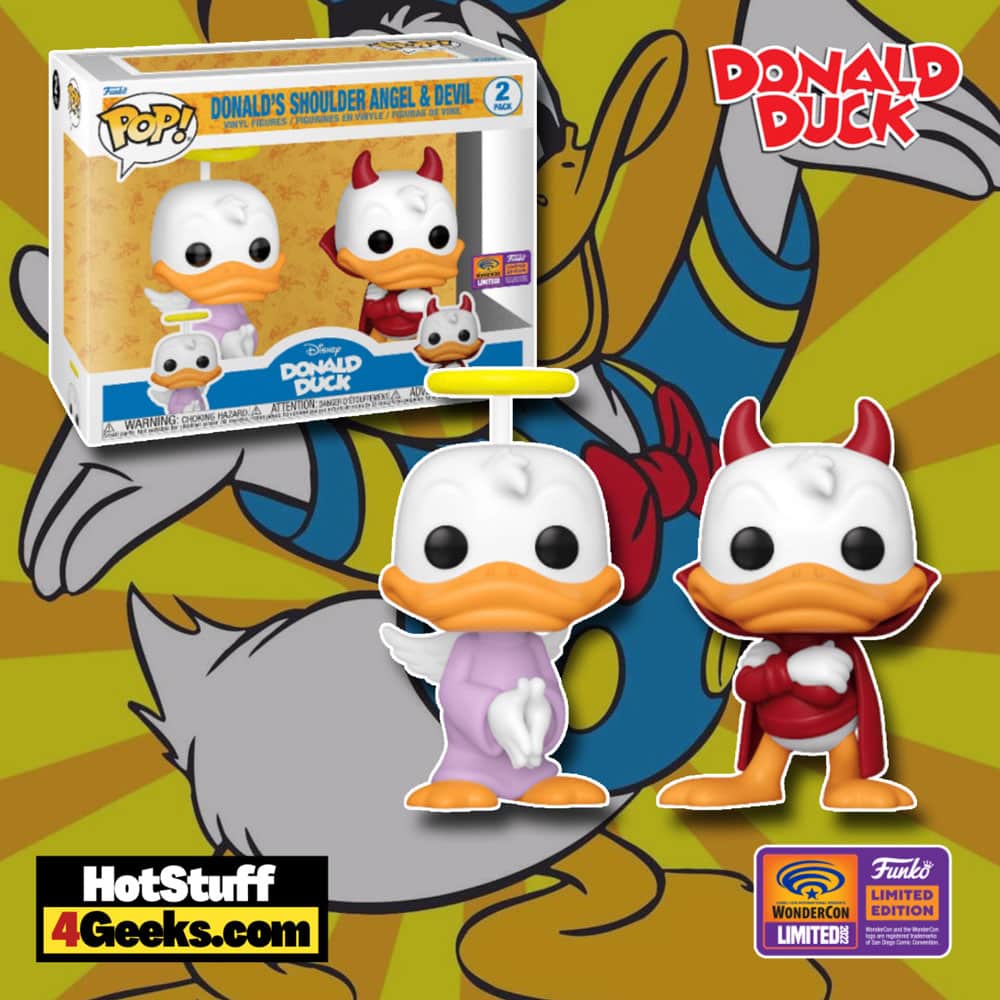 Donald's Better Self is a 1938 animated short film directed by Jack King and starring Donald Duck.
The film tells the story of Donald trying to be a model citizen, but his bad habits keep getting in the way. Despite his best efforts, Donald can't seem to stop himself from mischief.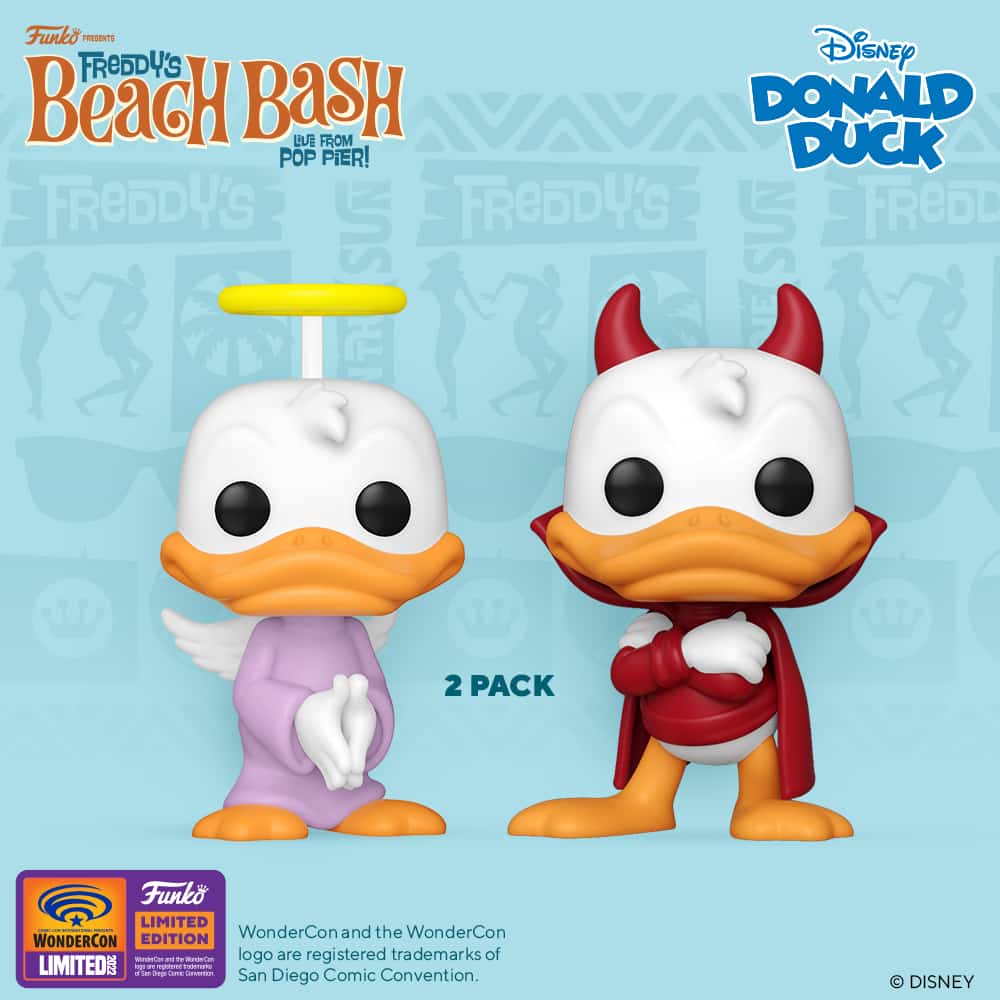 Ultimately, he learns that it's okay to be imperfect and that his friends still love him despite his flaws.
While it may not be one of Disney's most popular shorts, Donald's Better Self is an early example of the studio's characteristic humor and heart. For fans of the duck, it is worth seeking out.
Starting now, you can receive 10% off in-stock items with my special link at Entertainment Earth!
 Enjoy!
As an Amazon Associate I earn from qualifying purchases
Want more stuff like this?
Get the best viral stories straight into your inbox!
Don't worry, we don't spam