NEW Dragon Ball Z – Vegeta 10- Inch Jumbo Sized Funko Pop!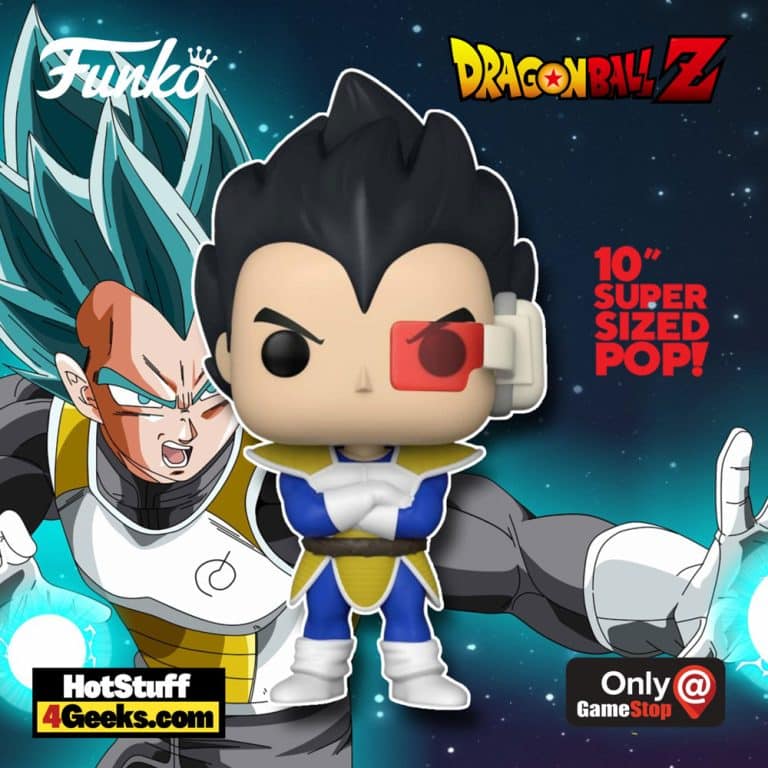 Have you been hoping to keep your favorite Dragon Ball Z character on display? Well, here's your chance to make that dream a reality! The new oversized Funko Pop! Animation: Dragon Ball Z – Vegeta 10- Inch Jumbo Sized Funko Pop! Vinyl Figure – GameStop Exclusive will sure protect any threat the universe has to offer. (Available below – click to jump!)
Dragon Ball fans can't explain why they love Vegeta. He is the nasty character, the anti-hero, the guy who was supposed to be hated by people, but for some reason, deep down, everyone wants Vegeta to succeed at what he wants.
Although he is from another planet, he has a very human side. Yes, he is an alien powerful enough to destroy planets with his absurd power, Yet, at the end of the day, he is one of the most humanized characters in the series.
Vegeta Jumbo Sized Funko Pop! is a GameStop exclusive and is now available for order at the links below (click to jump!)
Many anime have become pop culture phenomena over the years. Still, it is extremely rare for any series to remain at the top of the media for several decades in how Akira Toriyama's Dragon Ball did.
Dragon Ball became a kind of family shounen but slowly started to become more extravagant and gritty over the years and is now at a point where the characters literally operate with the strength of the Gods.
Dragon Ball began by focusing on Goku's journey and development as a martial arts fighter, and along his journey, many characters become important allies to Goku.
And one of the most significant examples of this is Vegeta, a Saiyajin Prince. He has become a formidable hero but has a history of conflict and very bloody battles that have shaped him over time.
Vegeta goes through several tragic moments throughout his life. He gets knocked down, again and again. But after each defeat, Vegeta stands up with that iconic look in his eyes.
Not only that, but he always comes back to the fight stronger than before. If that's not inspiring, I don't know what is. I guess there's a little piece of Vegeta inside all of us somehow.
Starting now, you can receive 10% off in-stock items with my special link at Entertainment Earth!
 Enjoy!
As an Amazon Associate I earn from qualifying purchases
Want more stuff like this?
Get the best viral stories straight into your inbox!
Don't worry, we don't spam