NEW Duel of Fates Series: Obi-Wan Funko Pop! Funko Fair 2022
The new Funko Pop! Deluxe Star Wars: Duel of The Fates: Obi-Wan Funko Pop! Vinyl Figure – Amazon Exclusive (figure 2 of 3) has just been released at Funko Fair 2022 (available for order – click to jump!)
Duel of The Fates series comprises 3 brand-new unique figures with bases that will create a cohesive shelf display to capture the Duel of Fates iconic moment from Star Wars Episode I: The Phantom Menace. The first figure has already been released and started with Darth Maul!
Considered one of the best lightsaber duels in Skywalker Saga, Obi-Wan Kenobi and Qui-Gon Jinn's fight against Darth Maul is hard to forget.
The battle between the pair and one of the franchise's greatest Sith fighters causes Qui-Gon's death. Still, the conclusion of the moment, with Obi-Wan leaping from the pit, reaching for his saber with the Force, and slicing the villain in half, is one of the highlights of one of the most important Jedis in the Saga.
The Obi-Wan Funko Pop! from the Duel of The Fates series is now available for pre-order at the links below (click to jump!) It's expected to be on June 17, 2022.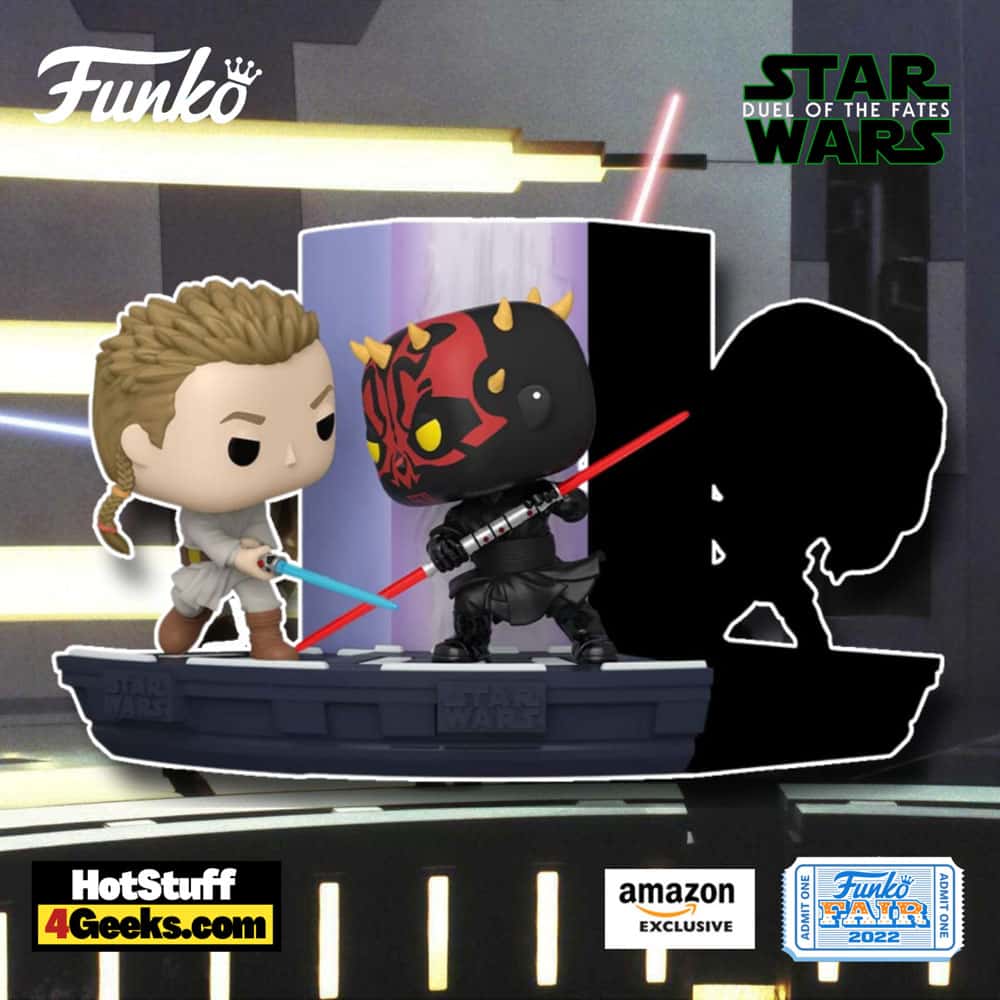 Starting now, you can receive 10% off in-stock items and free shipping on $39+ orders with my special link at Entertainment Earth!
You can also use CODE: 4geeks anytime. Enjoy!
As an Amazon Associate I earn from qualifying purchases
Want more stuff like this?
Get the best viral stories straight into your inbox!
Don't worry, we don't spam