2022 NEW E.T. The Extra-Terrestrial Funko Pop! Movie Poster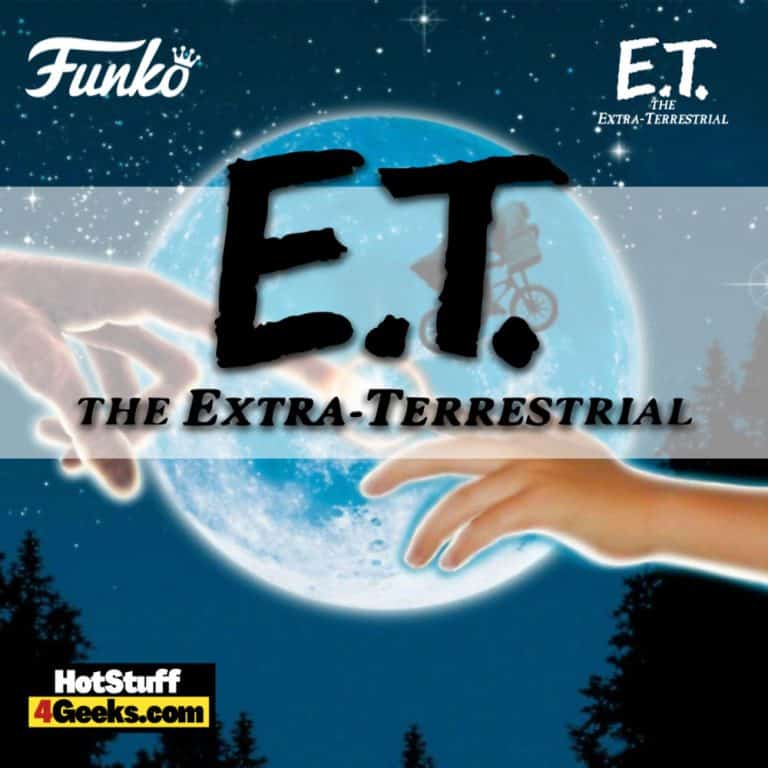 Not official until confirmed.
The bond between Elliott and E.T. the Extra-Terrestrial is a friendship that transcends time (and centuries!) This Funko Pop! Movie Posters: E.T. The Extra-terrestrial 40th Anniversary – E.T. Funko Pop! Movie Poster Vinyl Figure depicts the most iconic poster from the movie.
Few can compare to E.T. The Extra-terrestrial when it comes to beloved childhood movies. E.T. is a classic film that has stood the test of time.
The film tells the story of an alien stranded on Earth and befriends a young boy named Elliott. The two form a strong bond, and Elliott helps E.T. find his way home.
What makes E.T. such a great movie is its ability to appeal to viewers of all ages. Whether you're a child experiencing the film for the first time or an adult reminiscing about your own childhood, E.T.'s themes of friendship and adventure are sure to resonate.
It's no wonder that this timeless classic continues to enchant audiences nearly 40 years after its release.
The E.T. Funko Pop! Movie Poster, celebrating its 40 anniversary, is an unconfirmed release. It is only official when or if Funko announces it. I'll update more information in the long run.

E.T. The Extra-terrestrial (1982) is simply a cinema classic and thrilled the entire world by telling the story of Elliott (played by Harry Thomas), a boy who befriends an alien nicknamed E.T., who is stranded on Earth and must return to his home planet.
The classic was released on June 11, 1982, in the United States by Universal Pictures. It became an instant blockbuster, surpassing Star Wars and becoming the highest-grossing film of all time for eleven years until it was surpassed by Jurassic Park (also directed by Spielberg) in 1993.
One very curious thing is that the concept of the film's story was based on an imaginary friend that Spielberg created after his parents' divorce in 1960.
Starting now, you can receive 10% off in-stock items with my special link at Entertainment Earth!
 Enjoy!
As an Amazon Associate I earn from qualifying purchases
Want more stuff like this?
Get the best viral stories straight into your inbox!
Don't worry, we don't spam