2023 NEW Fortnite Funko Pops! Which Ones Will You Get?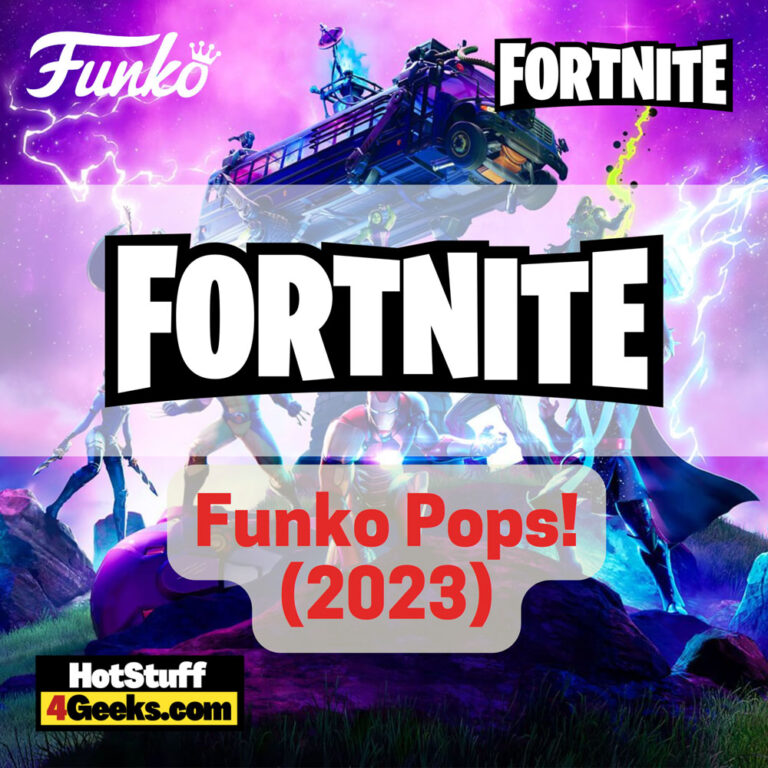 Not official until confirmed.
As one of the most beloved games across the globe, Fortnite has teamed up with one of the most popular toy brands to create a new wave of Fortnite Funko Pops (2023). So it's no surprise that this dynamic duo has returned to bring even more fun and excitement to fans of all ages.
Fortnite has taken the world by storm, reaching unprecedented levels of success and admiration.
With its entertaining battle royale gameplay and unmatched marketing strategy, it's easy to see why it has become such a sensation.
One of the standout features of Fortnite is the vast selection of skins available to players.
Not only do they add to the gameplay experience, but they also allow players to differentiate themselves from others.
Some skins are rarer and more expensive than others, indicating a player's experience and skill level.
With the Funko Pop trend taking the world by storm, Fortnite has capitalized on this trend by releasing 4 different Fortnite Pops based on a range of skins and characters from the game.
These include:
Funko Pop! Games: Fortnite – Gumbo Funko Pop! Vinyl Figure
Funko Pop! Games: Fortnite – Shadow Midas Funko Pop! Vinyl Figure
Funko Pop! Games: Fortnite – Toon Meowscles Funko Pop! Vinyl Figure
Funko Pop! Games: Fortnite – The Foundation Funko Pop! Vinyl Figure
These collectibles are a must-have for any Fortnite fan or Funko Pop collector. With their vibrant colors and intricate details, these figures are sure to make a statement in any collection.
So, get ready to add these new Fortnite Funko Pops to your arsenal and take your love for the game to the next level!
Fortnite Funko Pop Vinyl Figures (2023) are an unconfirmed release. It is only official when or if Funko announces it. I'll update more information in the long run.

Even if you aren't an avid gamer, it's highly likely that you've heard about Fortnite, the massively popular multiplayer game that has taken the world by storm.
It's a game that has become a cultural phenomenon, and even if you're not entirely sure what it's all about, you've likely seen references to it in popular media.
Fortnite is a game that has captured the imaginations of millions of players worldwide. It has become a cultural phenomenon that has divided public opinion.
While some people condemn the game for its addictive qualities, others see it as a potential career opportunity.
First announced in 2011, Fortnite was only released in 2017, but it quickly became a global sensation.
Today, the game boasts a staggering 250 million players worldwide, and its popularity shows no signs of slowing down.
The name "Fortnite" itself implies a high level of commitment from its players.
Like the Hunger Games, players are dropped randomly onto a map, and they must fight to be the last one standing.
While there are alternate modes that allow players to team up, the core concept remains the same: you must outlast your opponents to emerge victorious.
To increase your chances of winning, you must collect maps, skills, and resources.
The most challenging modes require you to survive for two weeks, which is no small feat.
Despite being a battle royale game that has been around for a few years, Fortnite continues to attract new players.
While it may not be at the height of its success, it remains a compelling and engaging gaming experience worth checking out.
Starting now, you can receive 10% off in-stock items with my special link at Entertainment Earth!
 Enjoy!
As an Amazon Associate I earn from qualifying purchases
Want more stuff like this?
Get the best viral stories straight into your inbox!
Don't worry, we don't spam