NEW Funko FUN on the Run Box 2023 Editon! Pops, Sodas & More
Who doesn't love a good celebration, especially when it's packed full of fun, excitement, and a dollop of exclusivity? Well, Funko, our beloved purveyor of pop culture, is pulling out all the stops for their 25-year milestone with their "Funko on the Run 2023" tour! But that's not all, folks. To amp up the anticipation, they're dropping an online treat that will have collectors on the edge of their seats – the "Fun on the Run Box 2023 exclusive" and many, many more!
Funko exclusive Fun on the Run Box releases today at 9:30 AM PST! Chance at chase(s)! To get your hands on these exclusives, be sure to check out the links I've provided below – click to jump or scroll to continue reading!
A Silver Jubilee Celebration to Remember with Funko's "Fun on the Run" 2023 Tour
Yes, you heard it right! An exclusive box packed full of Funko delights, marking a quarter-century of bringing joy to fans worldwide.
This box isn't just another collection of Funko goodies. It's a symbol of celebration, a ticket to a joyride into the world of pop culture.
But before we delve into the delights of this exclusive box, let's talk about the tour. "Funko on the Run 2023" is not just any tour. It's an anniversary bash.
Kicking off in Nashville, TN, on July 7, the tour makes a grand total of 11 stops before its grand finale in San Diego, CA, on July 19.
Just picture the Funko truck, a beacon of joy, pulling into your hometown. It's an ice cream truck for pop culture enthusiasts, full of Funko treats.
And the best part? Entry is free!
Now, back to why we're all here – the "Fun on the Run Box 2023 exclusive."
What's inside, you ask? Here's a sneak peek at the goodies that await:
Wacky Wobbler Fredy Funko with Proto Funko Vinyl Figure: A double delight featuring Funko's mascot, Fredy Funko.
Fun on The Run 2023 Exclusive Bitty Pop! 4-Pack: A charming mini collection of the iconic Pop! series.
Fun on The Run 2023 4-Pin Set: Pins that let you wear your Funko love.
Freddy's Fun2 You: Freddy Funko (Blockbuster Rewind) Funko Vinyl Figure: A touch of 90s nostalgia with a Blockbuster-themed Freddy.
Freddy Funko as The Flash Funko Pop! with Glow-In-The-Dark (GITD) Chase: Freddy as The Flash, complete with a GITD chase variant.
Space Ghost Funko Soda with Chase: A refreshing Funko Soda featuring the classic Hanna-Barbera character, Space Ghost.
All these exclusives can be found at the links below (click to jump!)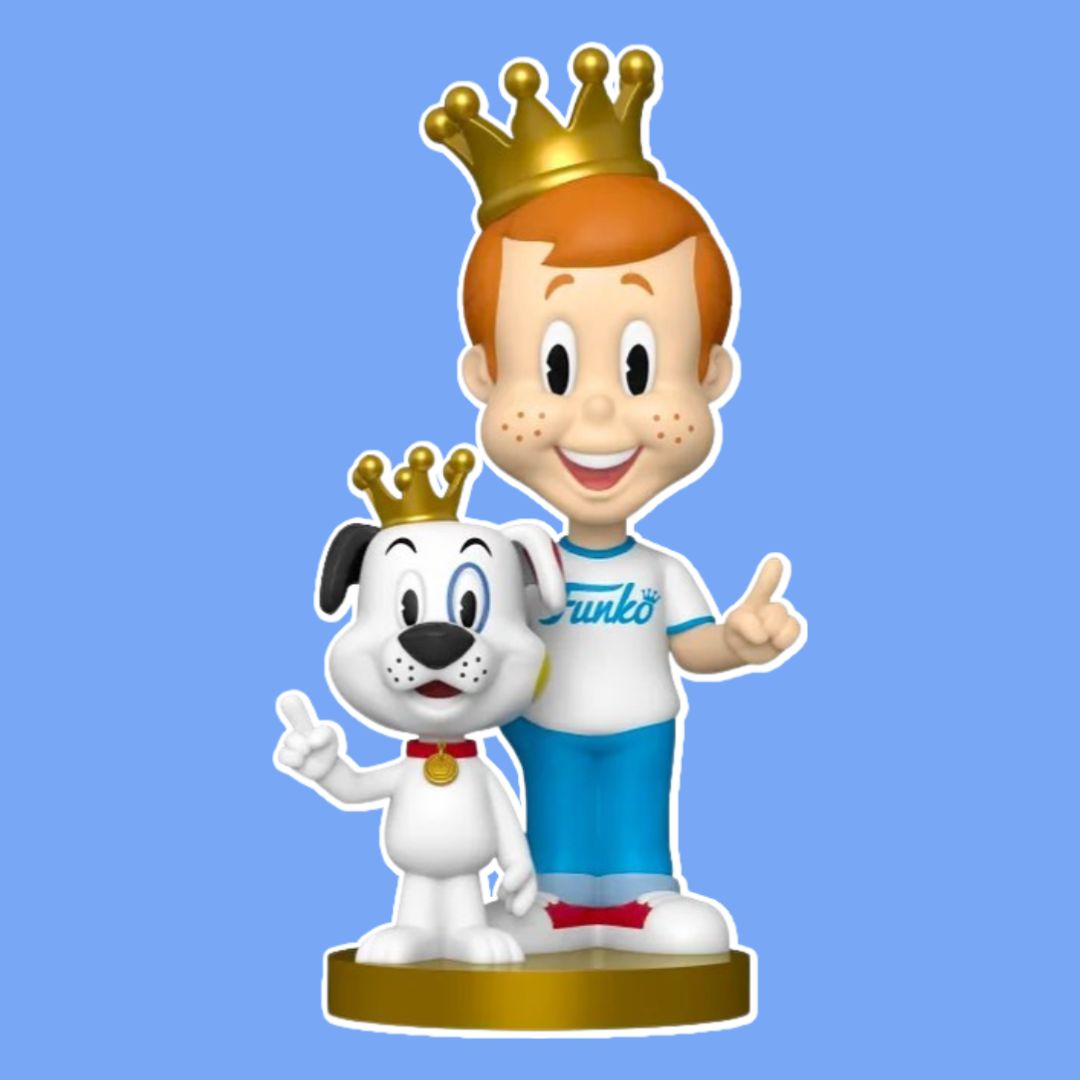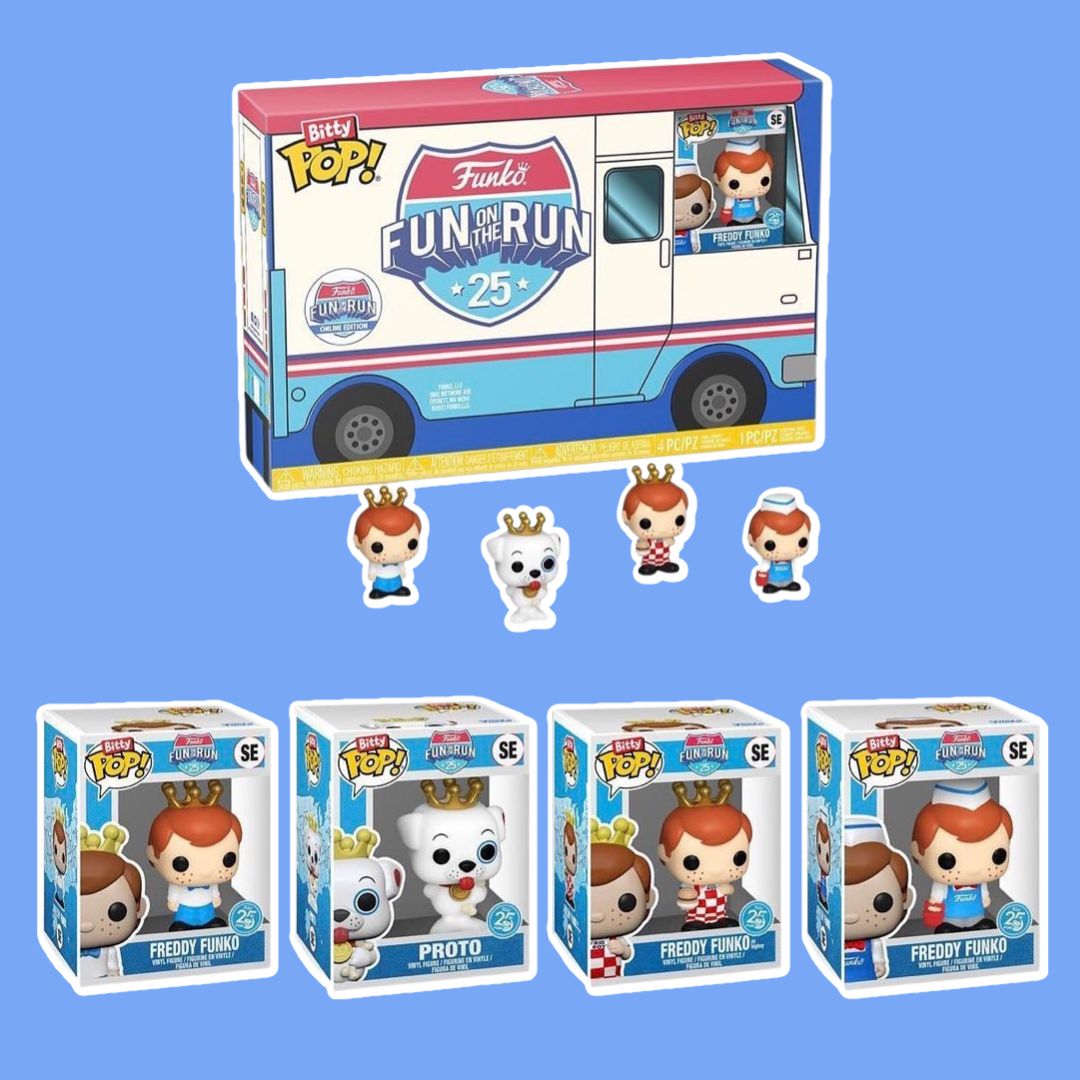 Are you ready to join Funko's 25th-anniversary celebration?
With the "Fun on the Run 2023" tour and the "Fun on the Run Box 2023 exclusive," this celebration is set to be the biggest yet!
So mark June 28 on your calendar because you won't want to miss this!
Here's to 25 great years of Funko and many more to come!
Starting now, you can receive 10% off in-stock items with my special link at Entertainment Earth!
 Enjoy!
As an Amazon Associate I earn from qualifying purchases
Want more stuff like this?
Get the best viral stories straight into your inbox!
Don't worry, we don't spam