Funkoween 2022 Hunter x Hunter: Meruem Vs. Komugi Funko Pop!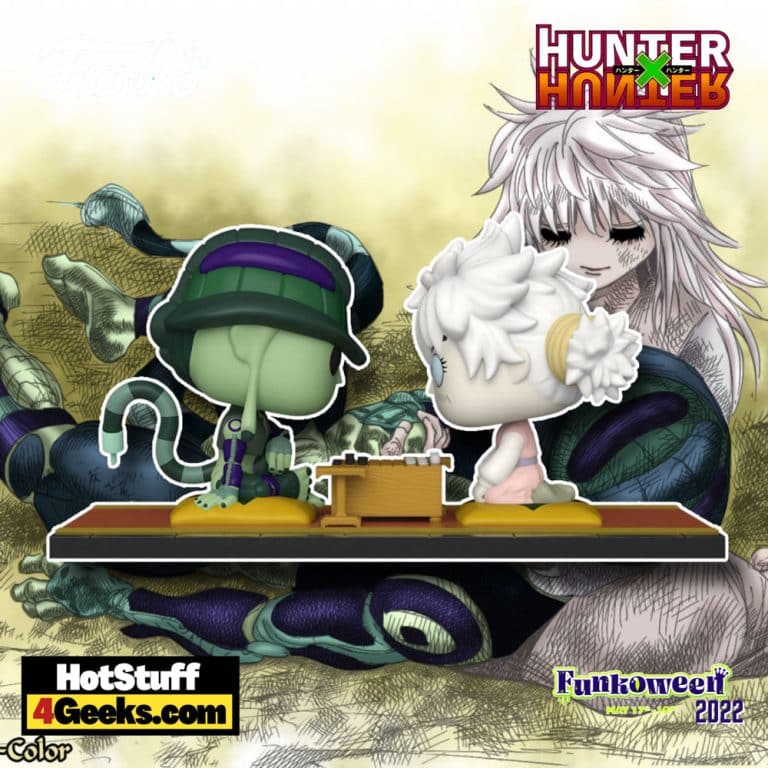 Inspired by one of the most memorable scenes in the Hunter x Hunter series comes the new Funko Pop! Anime Moment: Hunter x Hunter – Meruem Vs. Komugi Funko Pop! Vinyl Figure (Funkoween 2022 release), when the two main characters from the Chimera Aunt Arc, Meruem and Komugi, play the game of Gungi.
You can find the pop figure below (click to jump!)
Meruem is, without a doubt, the most powerful being in the Hunter x Hunter universe. And, incredible as it may seem, there was one person from whom he could never win: none other than Komugi, Gungi's prodigy.
Being somewhat of a newborn, Meruem quickly gave in to his own impulses when he found himself in a situation he didn't like. Indeed, fans often feared for Komugi's life, but he was never able to kill her, despite all the defeats he suffered.
Inevitably, Meruem knew affection through the girl who intrigued him. And, apparently, this affection was eventually reciprocated.
Meruem knows that he has been poisoned and doesn't have much time. All his royal guards have been killed, so he enjoys his last moments of life playing Gungi with Komugi.
They both die side by side and continue to hold each other's hands even after they have stopped breathing.
Meruem Vs. Komugi Funko Pop! (Funkoween 2022) is now available for pre-order at the links below (click to jump!)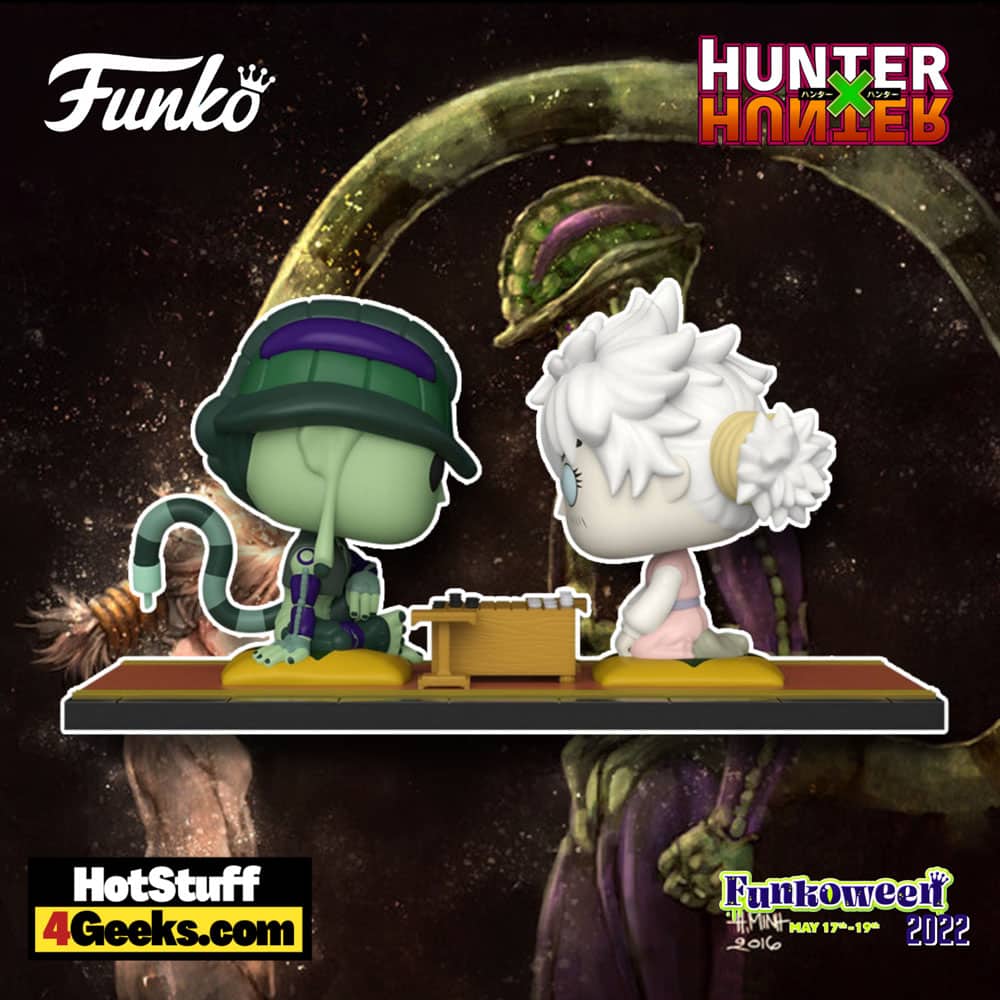 You can find more Hunter x Hunter pops here.
Starting now, you can receive 10% off in-stock items with my special link at Entertainment Earth!
 Enjoy!
As an Amazon Associate I earn from qualifying purchases
Want more stuff like this?
Get the best viral stories straight into your inbox!
Don't worry, we don't spam