NEW Iron Man Hall of Armor Model 1 Golden Armor Funko Pop!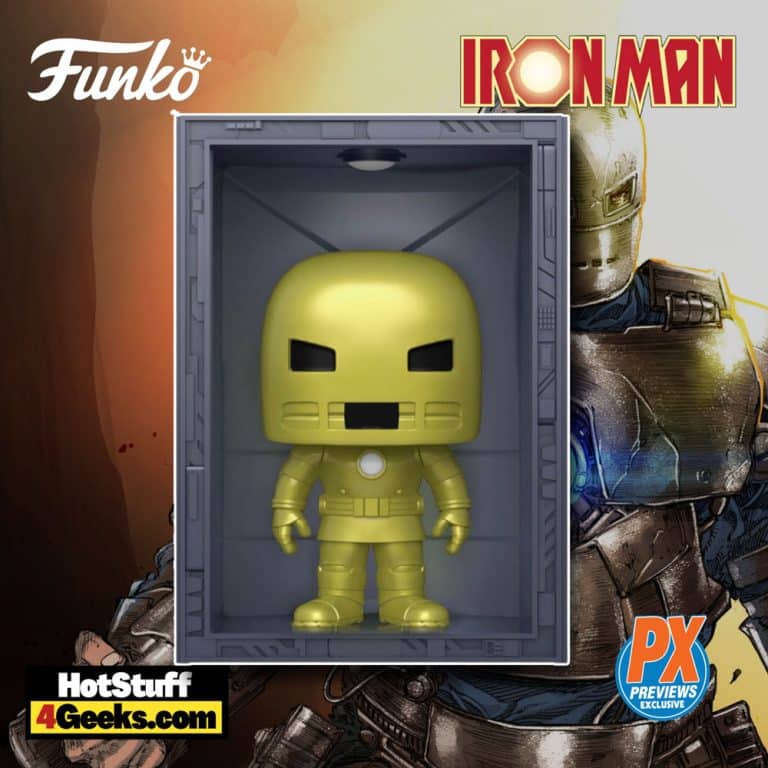 The new Funko Pop! Deluxe Marvel: Iron Man Hall of Armor Model 1 Golden Armor Funko Pop! Vinyl Figure – PX Previews Exclusive is a comic book-inspired design. (Available below – click to jump!)
It'll allow collectors to build their own Iron Man Hall of Armor and include stackable alcoves.
Iron Man is crazy overpowered, especially in the comics. His armor is so integrated into his body that it's literally a part of him, more like a superpower than a separate suit he wears. And he's still sassy at the end of the day. So why be humble when you're really that awesome?
The PX Exclusive Funko Pop! Deluxe Iron Man Model 1 (Hall of Armor) Funko Pop! can be found in the links below (click to jump!)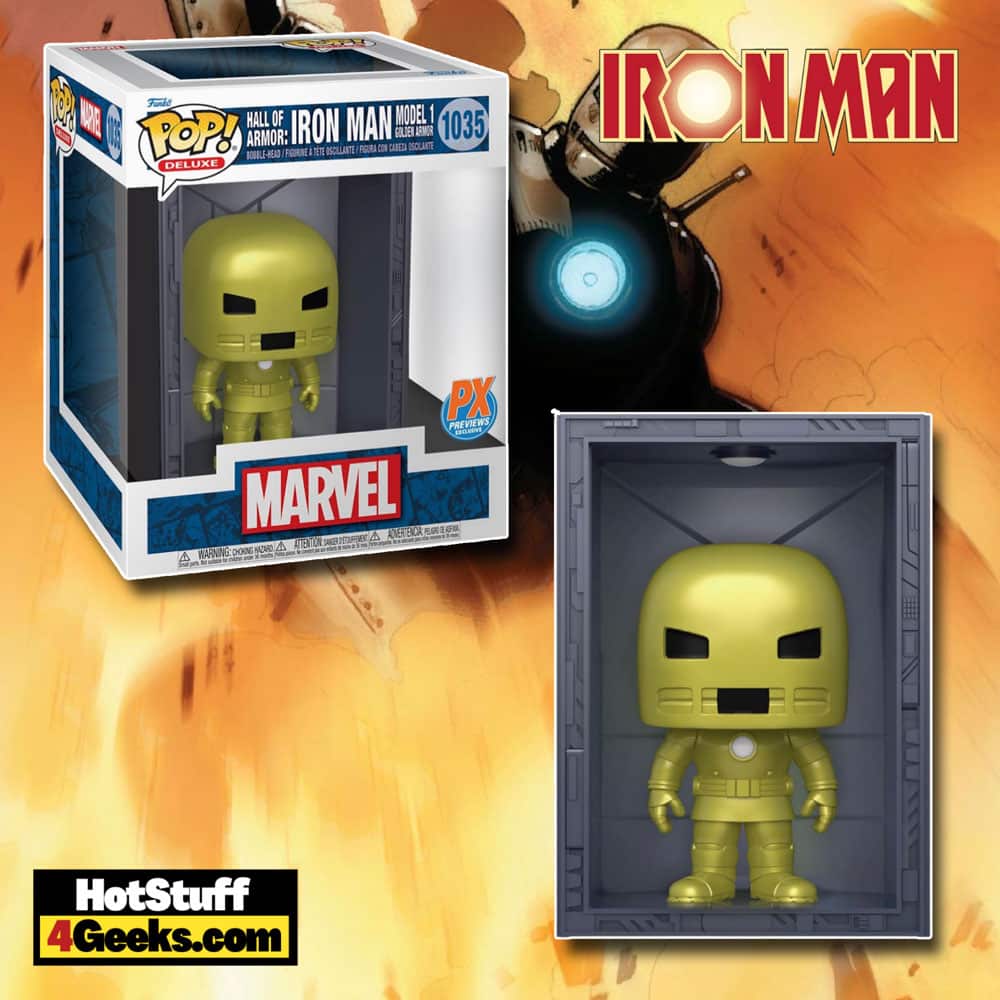 Without a doubt, one of the most famous superheroes in the Marvel universe is Iron Man, Tony Stark, besides being a genius, billionaire, playboy, and philanthropist, is also the mind behind his armor.
Thanks to his ambition and intelligence, Stark created several armors that allowed him to fight bad guys and terrorists, and even gods.
After breaking free from the image of a selfish businessman, Stark became a role model for new generations of superheroes, and his armor became a symbol of heroism.
As the owner of Stark Industries, Tony began his journey as the "Merchant of Death." But unfortunately, his life was turned upside down when a terrorist group used his weapons against him, nearly killing him.
Unbeknownst to anyone involved, this was the beginning of the salvation of the universe, as after this event, Stark changes his point of view and begins to produce armor to protect the world and everyone he loves.
Despite his ups and downs and constant failures, Iron Man has developed into a model of courage and resilience on and off-screen.
The first armor Tony Stark has built in the MCU is a matter of life and death. Instead of creating a missile inside a cave in the middle of the desert, Tony and Ho Yinsen secretly build the armor with a few resources and a few parts they found at the location where they were being held, hostage.
They build the armor with two flamethrowers in the palm of each hand, a rocket launcher, and pressure boots. Given the limitations of materials, the armor is bulletproof, but its hasty design left some places vulnerable, like the eyes.
Although it was hastily made without much planning, the armor inspired Tony to become Iron Man.
Funko Pop! Deluxe Marvel: Iron Man Hall of Armor Model 1 Golden Armor Funko Pop! Vinyl Figure – PX Previews Exclusive
Available at:
Starting now, you can receive 10% off in-stock items and free shipping on $39+ orders with my special link at Entertainment Earth!
You can also use CODE: 4geeks anytime. Enjoy!
As an Amazon Associate I earn from qualifying purchases
Want more stuff like this?
Get the best viral stories straight into your inbox!
Don't worry, we don't spam