WonderCon 2023: Skrull as Iron Man Funko Pop! Comic Cover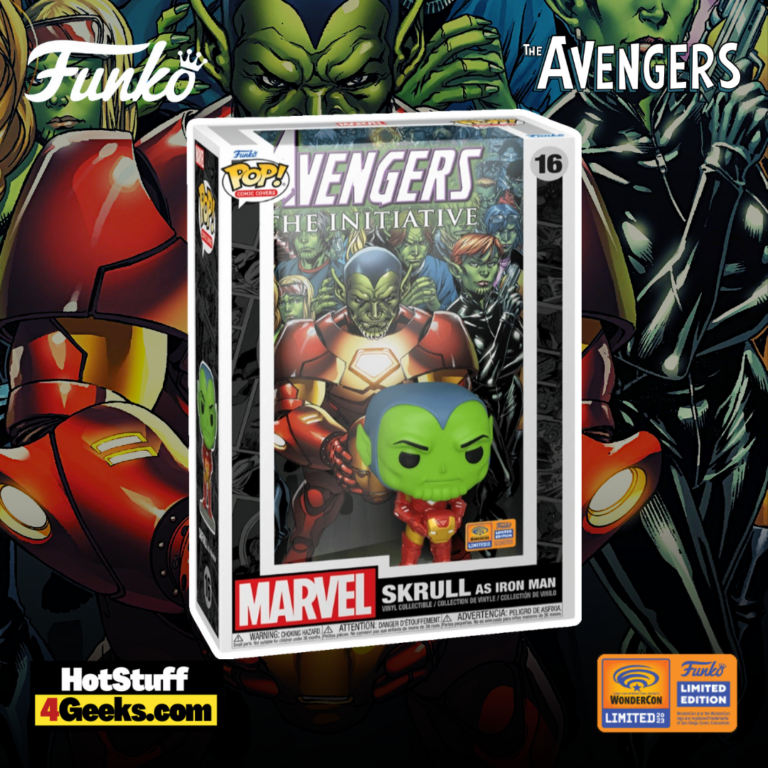 The new Funko POP! Comic Covers – Skrull as Iron Man (Avengers: The Initiative #1) Funko Pop! Comic Cover Vinyl Figure – WonderCon 2023 and Target Shared Exclusive will be available online starting at 6 AM PT on Friday, March 24, at the links below (click to jump!)
The Skrulls, a shapeshifting alien race with a sinister agenda, have secretly infiltrated every major super-powered organization on Earth.
Their goal? A full-scale invasion! The stakes have never been higher, and the fate of the entire planet hangs in the balance.
Enter the new Iron Man Skrull Funko Pop! Comic Cover Vinyl Figure.
This hauntingly beautiful figure depicts Iron Man's body, taken over by the Skrulls and transformed into the Iron Skull – a living weapon with a single-minded obsession: destruction.
Although the Iron Skull retains some of Tony Stark's memories, it is little more than a killing machine fueled by a primal instinct to annihilate anything in its path.
With the Skrulls lurking in the shadows, no one is safe.
Can Earth's heroes band together and defeat this alien menace before it's too late?
Skrull as Iron Man Funko Pop! Comic Cover inspired by the cover art of Avengers: The Initiative #1 can be found at the links below as soon as the online sale begins (click to jump!)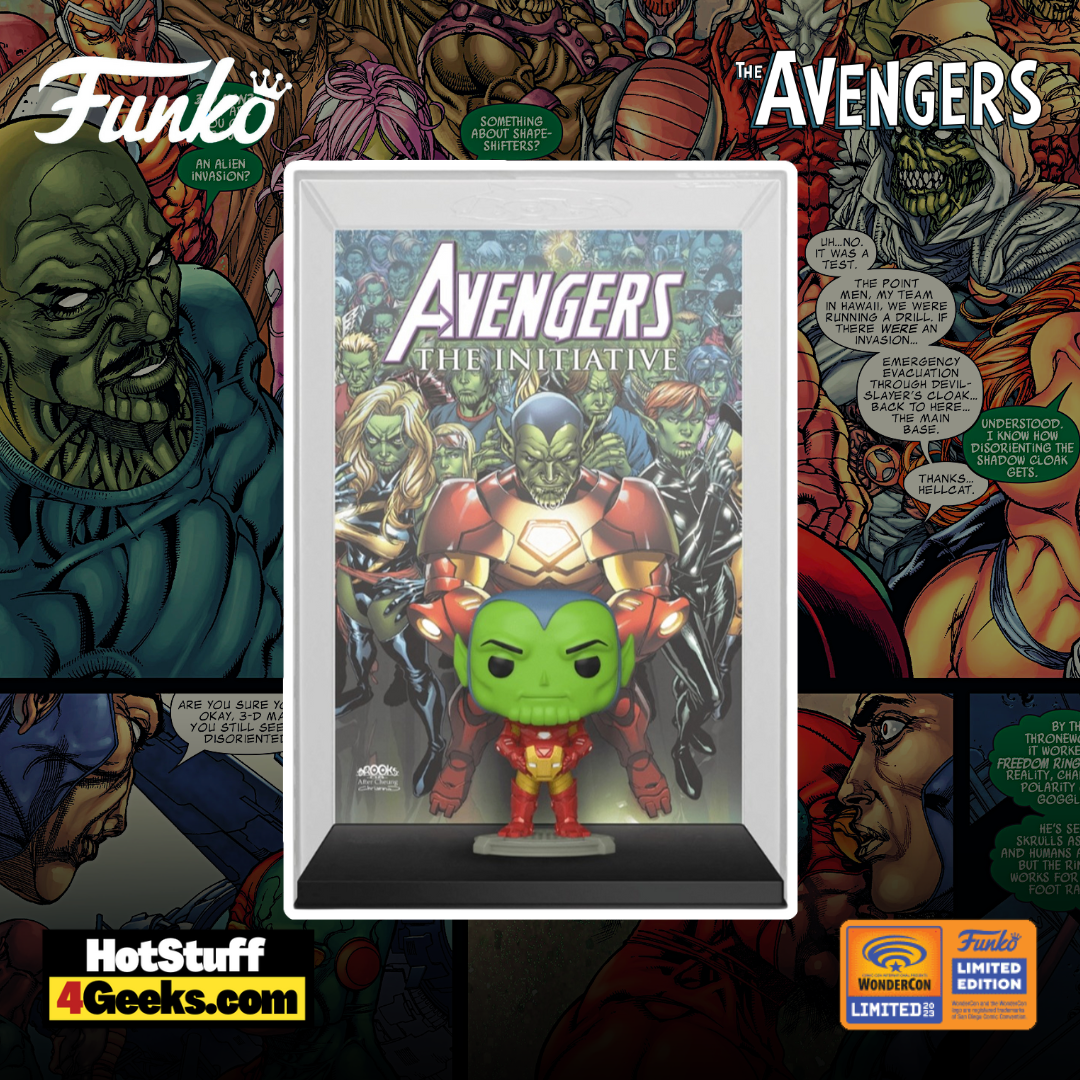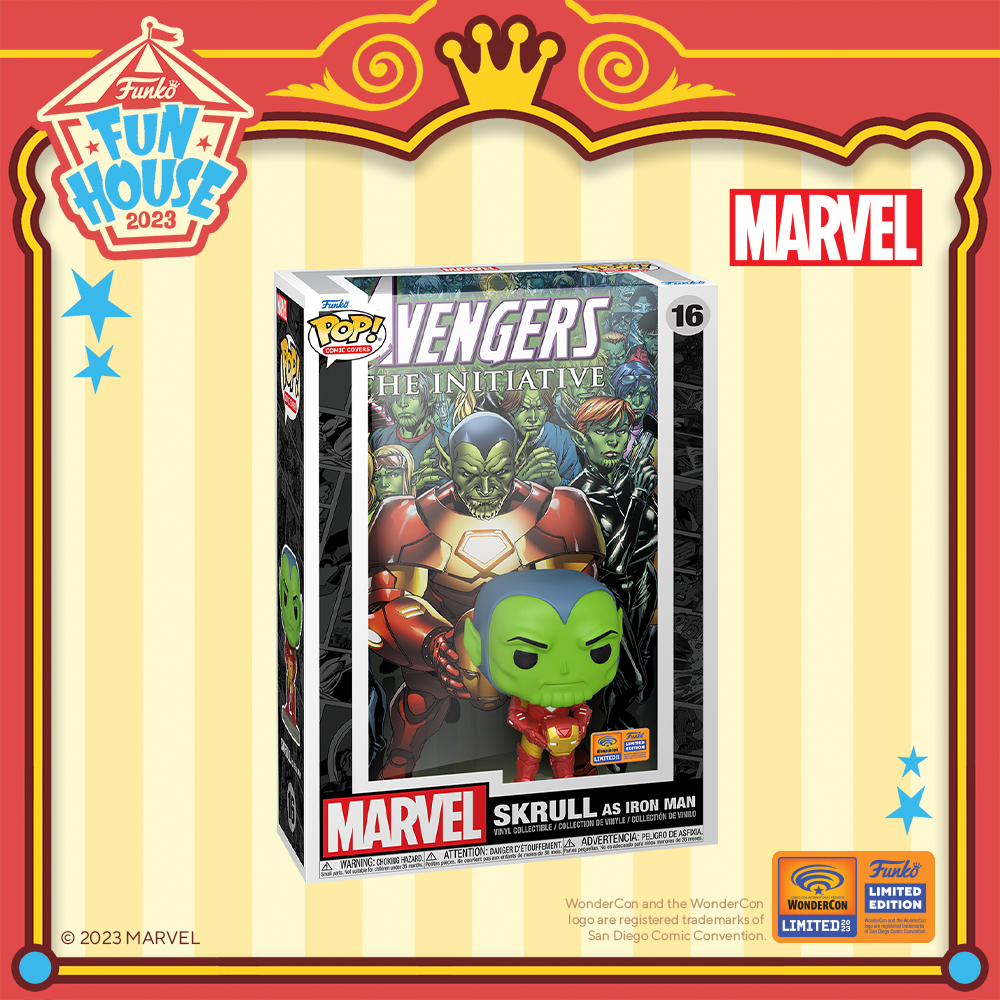 The Skrulls first appeared in the Silver Age of Comics as shapeshifting villains who used their powers to impersonate Marvel's greatest heroes.
Since then, they have appeared in countless Marvel titles, sometimes as allies, sometimes as foes.
In recent years, the Skrulls have played a pivotal role in Secret Invasion, a crossover event that saw them launch a massive attack on Earth.
The consequences of this invasion were far-reaching and have left an indelible mark on the Marvel Universe.
Marvel's Secret Invasion is an epic tale of deception, betrayal, and heroism that has left a lasting impact on the Marvel Universe.
It tells the story of the Skrulls, a shapeshifting alien race that infiltrates Earth disguised as some of the world's most beloved heroes.
For years, the Skrulls patiently waited, gathering intelligence and preparing for their moment to strike.
When the time was right, they launched a massive invasion, catching Earth's heroes off guard and causing them to fall one by one.
As the Skrulls continued their onslaught, it became clear that they would stop at nothing to achieve victory.
The heroes of Earth were forced to band together, putting aside their differences to repel the invaders.
The battle reached its climax in Central Park, where Earth's heroes fought with everything they had to defeat the Skrulls and drive them back to their own world.
The cost was high, but the heroes emerged victorious, forever changing the Marvel Universe.
However, the invasion's aftermath left many heroes questioning who they could trust.
The Skrulls' deception had been so complete that even the closest allies had been revealed as imposters.
This left a lasting impact on the Marvel Universe, as characters struggled to rebuild their relationships and forge new alliances.
The Secret Invasion storyline is a prime example of Marvel's ability to weave complex, compelling narratives that resonate with audiences.
Its mix of action, drama, and suspense makes it a must-read for any fan of superhero comics.
Whether you're a longtime fan or a newcomer to the Marvel Universe, Secret Invasion is a story you won't want to miss.
You can check all the Wondercon 2023 Funko releases here.
Funko POP! Comic Covers – Skrull as Iron Man (Avengers: The Initiative #1) Funko Pop! Comic Cover Vinyl Figure – WonderCon 2023 and Target Shared Exclusive
Available at:
Starting now, you can receive 10% off in-stock items with my special link at Entertainment Earth!
 Enjoy!
As an Amazon Associate I earn from qualifying purchases
Want more stuff like this?
Get the best viral stories straight into your inbox!
Don't worry, we don't spam