NEW Jimmy Hendrix: Are you Experienced Funko Pop! Album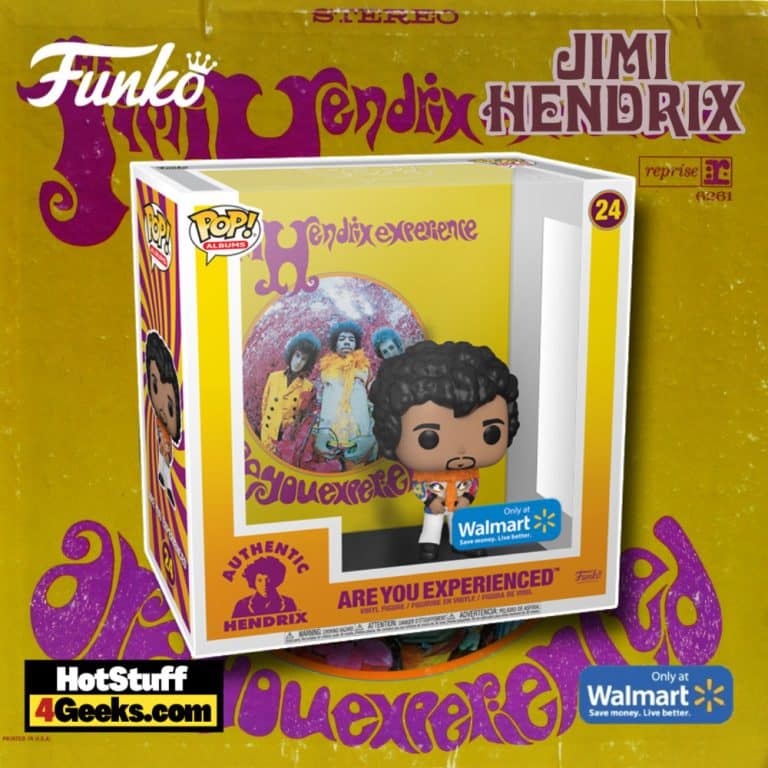 If you're looking to earn some real riffs on your guitar, nobody is better than Jimi Hendrix. The Funko Pop! Albums: Jimmy Hendrix Experience – Are you Experienced Funko Pop! Album Funko Pop! Vinyl Figure – Walmart Exclusive brings our music idol right to our home… and in one of his most iconic albums, too!
The pop figure is now available at the links below (click to jump!)
It's been 55 years, yet Hendrix's messages remain current and relevant. Are You Experienced is one of the essential albums in rock music, not only because it transformed the musical aesthetics of an era but also because it helps us today to fight for our voice, our freedom, and our peace.
There are so many classics in Are you Experienced that the record sounds like a collection. And it was only the first step in a short but revolutionary journey that would forever change the course of rock and guitar.
The Walmart exclusive, Are you Experienced Funko Pop! The album from Jimmy Hendrix Experience is now available for pre-order at the links below (click to jump!) It's expected to be released in August 2022.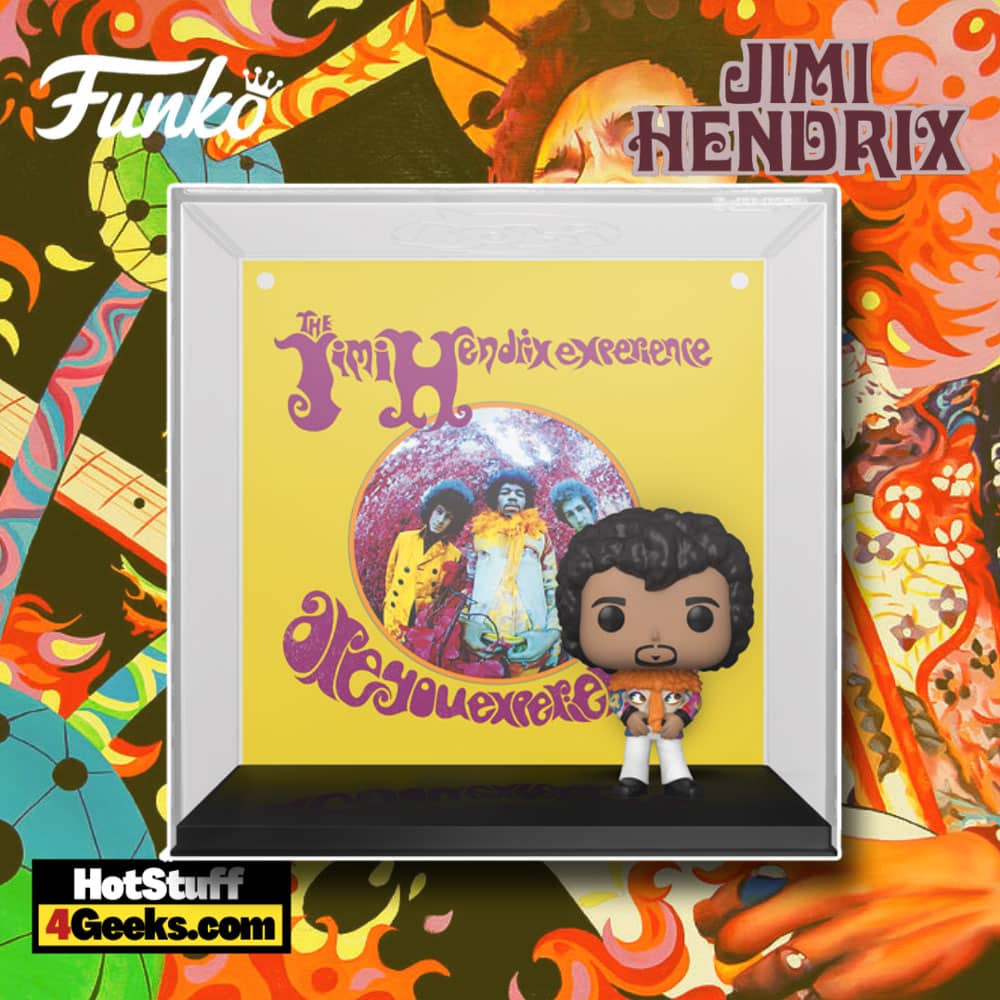 It is no exaggeration to say that Jimi Hendrix reinvented guitar playing. In his (unfortunately) brief, a 4-year period of stardom, he was forever credited for his creativity, musicianship, and expanding the horizons of electric guitar and psychedelic rock like very few others have done before or since.
Hendrix was a master in rediscovering new sounds from an instrument that everyone had been using for decades, practically inventing distortions, effects, experiments with sounds that were totally new in rock and blues of that time. Jimi incorporated this restlessness in his sound and, mainly, in his attitude.
Yes, he was a showman. He could play the guitar with his teeth. He could play with the guitar on his back. He could even set the instrument on fire and still turn all that rebelliousness into music.
But more than that, he had a genius gift for composing and blending elements of blues, R&B, and rock. In 1967 the world was still living the horrors of the Vietnam War, and Hendrix was one of the voices needed to thicken the broth of the summer of love and the flower power movement.
Psychedelic rock was becoming more and more urgent, and the competition was getting more intense, and just to name a few:
In the year of The Doors' debut, the Stones took their lysergic trip with Their Satanic Majesties Request.
The Beatles changed all the game rules with Sgt. Pepper,
Jefferson Airplane brought California into the spotlight of the hippie movement,
Lou Reed made his Velvet Underground the dystopian messenger of psychedelia,
Frank Zappa and the Mothers Of Invention foresaw progressive rock,
Led Zeppelin was starting to get off the ground, and
Pink Floyd released The Piper At The Gates Of Dawn, one of the most innovative albums ever.
In this context, Hendrix left the USA and went to London, where he met Noel Redding and Mitch Mitchell, the musicians with whom he would eventually form the Jimi Hendrix Experience. He didn't know it yet, but he was about to release one of the most crucial debut records in rock history.
Bringing his bluesy background and influences from great innovative English guitarists like Pete Townshend and Jeff Beck, Hendrix threw all the modern vision and technique into the cauldron that overflowed from him and made a record that revolutionized the minds of an entire generation.
Are You Experienced, released on May 12, 1967, was provocative. From the title to the last note of the last track, Hendrix wanted to poke, show that you could do it differently, show that the world should be different.
It was a distorted sound for a distorted world, but no amount of effects or guitar virtuosity would have made such a difference if Hendrix wasn't also a great messenger. Here are some of his most excellent compositions.
"Purple Haze," "Foxy Lady," "The Wind Cries Mary" – each one magical in its own way – "Fire," the iconic version of "Hey Joe," and the title track itself were anthems of protesting youth, representing in words and sounds everything that was stuck in the throat of those who couldn't stand to see the world upside down anymore.
Starting now, you can receive 10% off in-stock items with my special link at Entertainment Earth!
 Enjoy!
As an Amazon Associate I earn from qualifying purchases
Want more stuff like this?
Get the best viral stories straight into your inbox!
Don't worry, we don't spam