2022 NEW Jurassic Park: John Hammond W/ Gates Funko Pop Town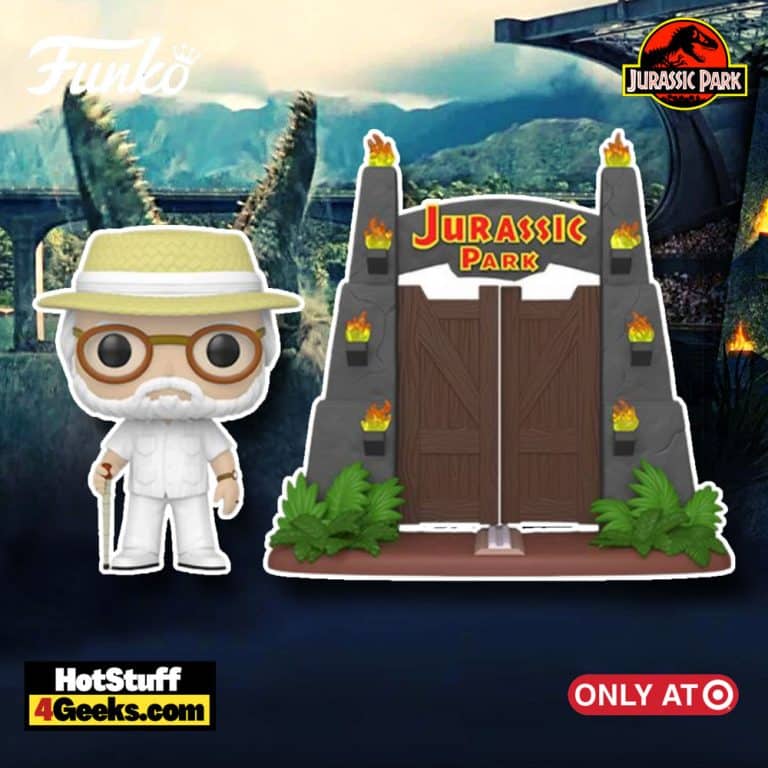 Welcome to Jurassic Park. This is how John Hammond welcomes the astonished doctor's Alan Grant and Ellie Satler after observing the dinosaurs recreated by the park's staff.
Inspired by the original Jurassic Park movie, the new Funko Pop! Town: Jurassic Park – John Hammond With Gates Funko Pop! Town Vinyl Figure – Target Exclusive depicts Hammond, the idealistic dreamer, and Jurassic Park's creator, with his recognizable all-white outfit with a safari hat.
As the creator of Jurassic Park, John Hammond is the driving force behind the movie's events. He is the one who has the vision to build a park where dinosaurs can be cloned and displayed to the public.
While other characters may doubt his dream or try to stop him, Hammond never wavers in his belief that the park can be a success.
Even when things go wrong, as they often do in Jurassic Park, Hammond continues to push forward.
In many ways, he represents the essential spirit of innovation and progress. Without him, there would be no Jurassic Park. And without Jurassic Park, there would be no movie.
John Hammond With Gates Funko Pop! Town is now available for order at the links below (click to jump!)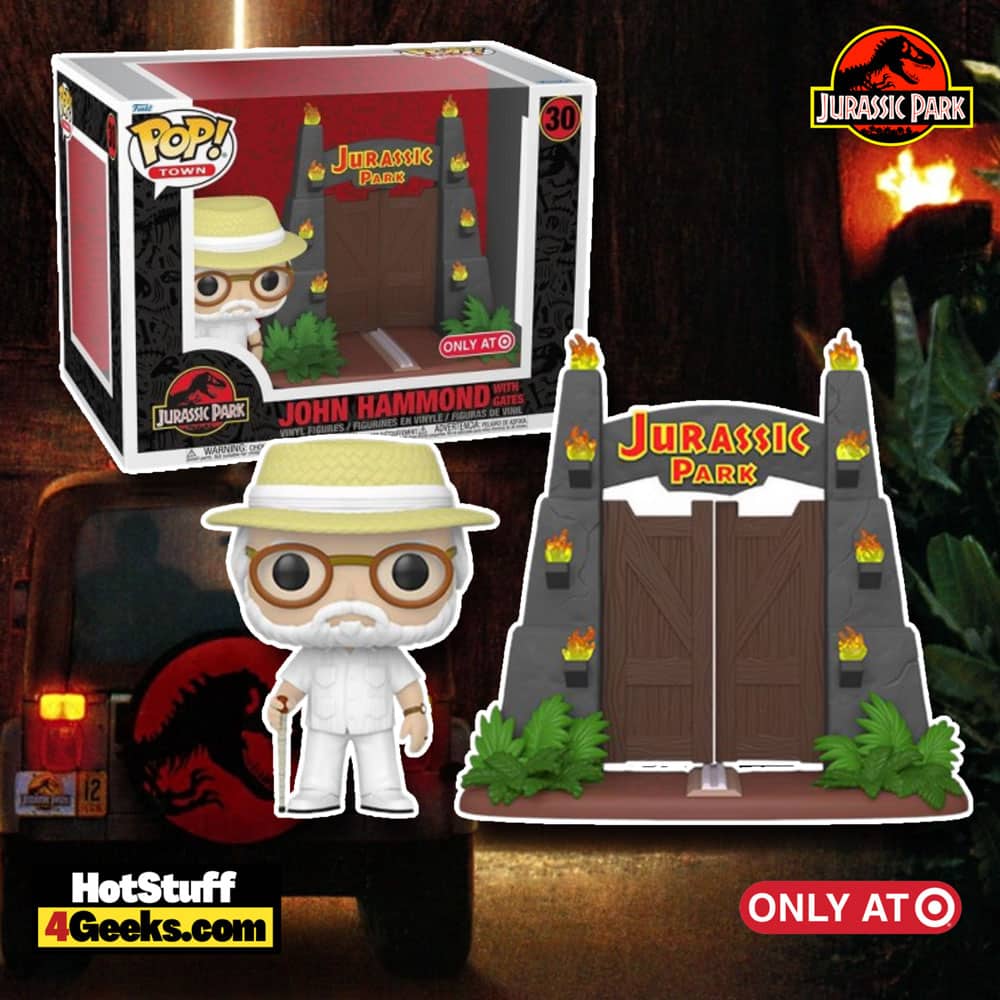 Jurassic Park is one of the most popular movies of all time. The plot centers around a theme park featuring genetically engineered dinosaurs.
The park is the brainchild of John Hammond, a wealthy businessman who spared no expense in making his dream a reality.
However, everything goes wrong when the dinosaurs escape from their enclosures and attack the visitors.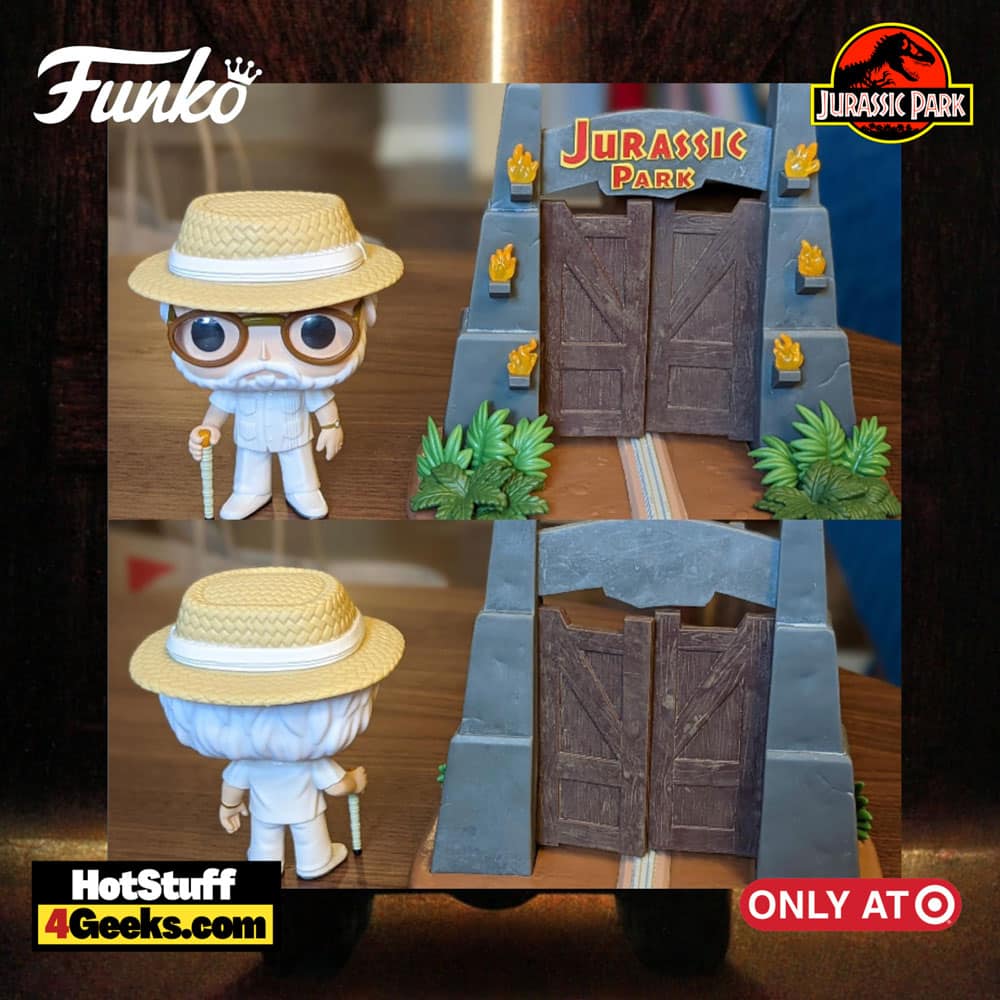 In the end, only a few people manage to survive the encounter with the dinosaurs.
Although he is not the main character, John Hammond is an important figure in the story. He is the one who creates the park and sets everything in motion.
Starting now, you can receive 10% off in-stock items with my special link at Entertainment Earth!
 Enjoy!
As an Amazon Associate I earn from qualifying purchases
Want more stuff like this?
Get the best viral stories straight into your inbox!
Don't worry, we don't spam