NEW Jurassic World Dominion – Atrociraptor (Tiger) Funko Pop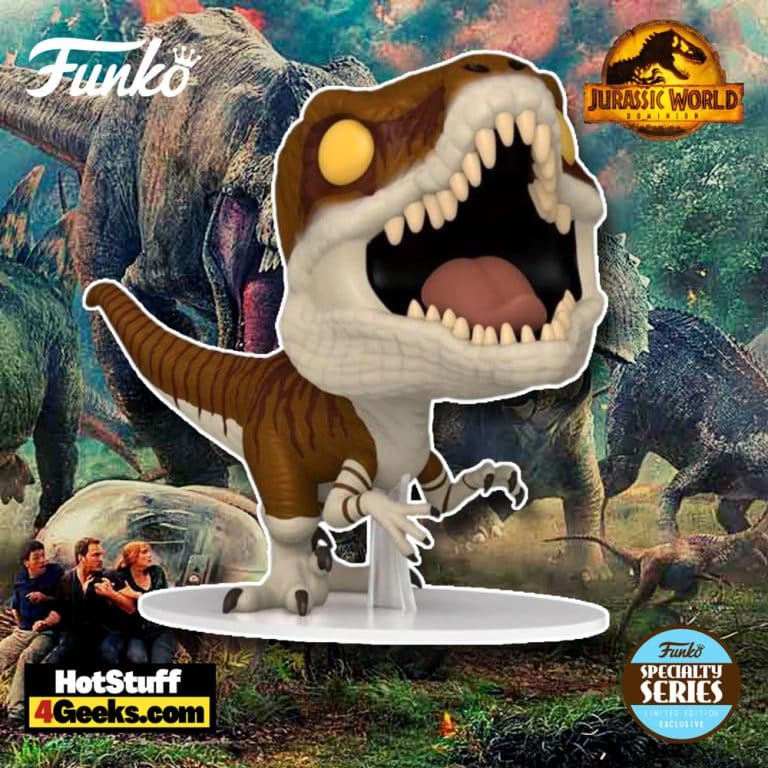 The Jurassic World movies have always been about the clash between man and dinosaur, but the newest installment, Dominion, really ups the ante. Meet the 'Brutal, Vicious' Atrociraptors with Funko's latest release: Funko Pop! Movies: Jurassic World Dominion – Atrociraptor (Tiger) Funko Pop! Vinyl Figure – Specialty Series Exclusive (available below – click to jump!)
Atrociraptor, a new form of the raptor, is one of the new dinosaurs introduced in the upcoming Jurassic World: Dominion movie. This fearsome creature is similar to the Velociraptor, but it is much larger and more heavily built.
Atrociraptor has razor-sharp claws and teeth, which are feared for their aggressive nature. In the movie, Atrociraptor will be pitted against another new dinosaur, the Indominus Rex.
This epic battle will be one of the film's highlights, and it is sure to leave audiences on the edge of their seats.
With its impressive size and strength, Atrociraptor will make a big impact in Jurassic World: Dominion.
The Specialty Series Exclusive, Atrociraptor (Tiger) Funko Pop! from the upcoming Jurassic World Dominion movie is now available for pre-order at the links below (click to jump!)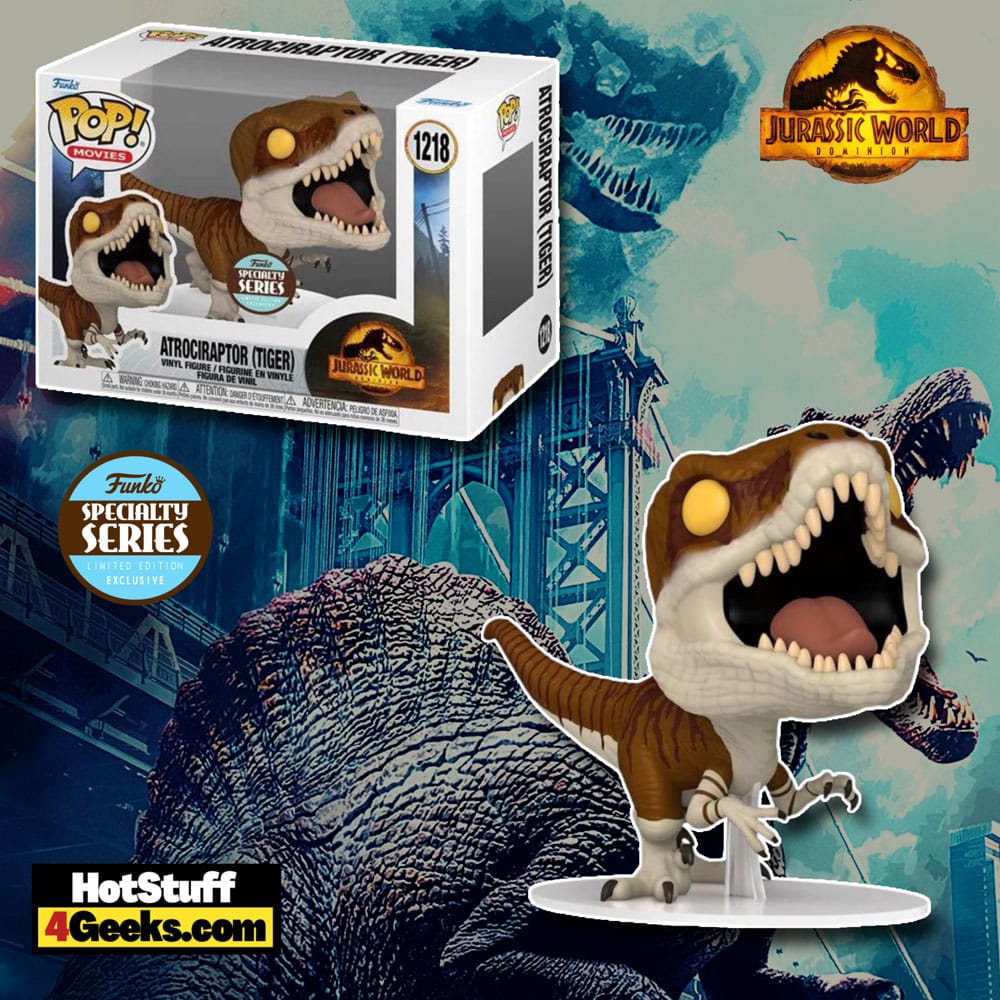 In the already revealed trailer that we can watch below, we can see Owen Grady (Chris Pratt) chased by dinosaurs as he rides his motorcycle through crowded streets, a dinosaur fighting a cargo plane, and even a dinosaur fighting humans.
In other words, the movie looks like an action movie with secret agents and dinosaurs.
But there is more to the trailer than just the dinosaur action. There are also exciting reunions. In one scene, Laura Dern returns to her role as Ellie Sattler, who reunites with Alan Grant (Sam Neill) for the first time in years.
These two will team up to help Owen Grady and Ian Malcolm (Jeff Goldblum), who is also back.
You can find more Jurassic World: Dominion pops here.
Funko Pop! Movies: Jurassic World Dominion – Atrociraptor (Tiger) Funko Pop! Vinyl Figure – Specialty Series Exclusive
Available at:
Starting now, you can receive 10% off in-stock items and free shipping on $39+ orders with my special link at Entertainment Earth!
You can also use CODE: 4geeks anytime. Enjoy!
As an Amazon Associate I earn from qualifying purchases
Want more stuff like this?
Get the best viral stories straight into your inbox!
Don't worry, we don't spam