2022 NEW Justice League – Black Orchid Funko Pop! Earth Day Exclusive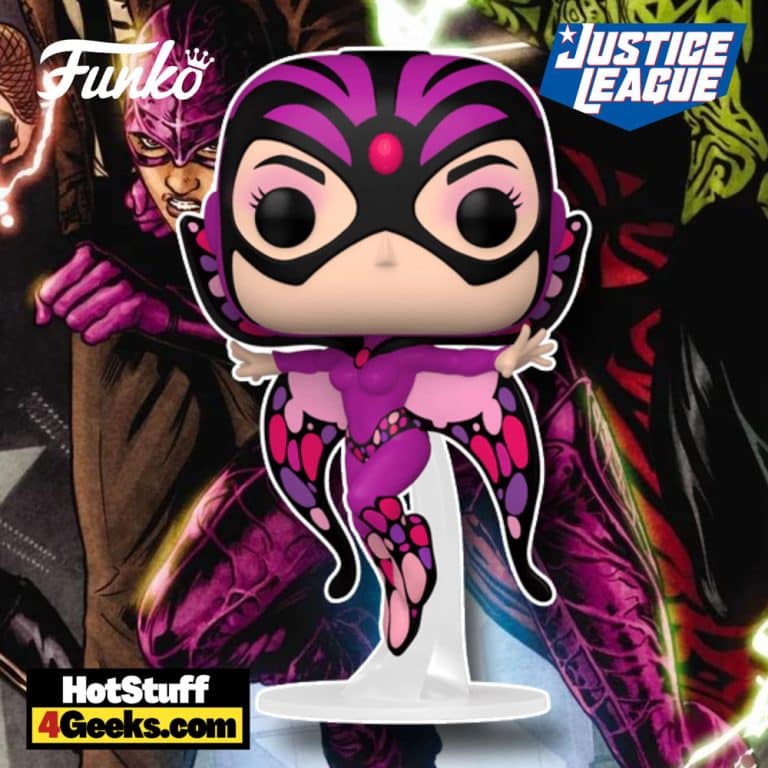 The Funko Pop! DC Heroes: Justice League – Black Orchid Funko Pop! Vinyl Figure Earth Day – Walmart Exclusive depicts the mysterious vigilante and master of disguise. (Available below – Click to jump!)
Black Orchid is the name of several heroines in the DC Comics universe, all of whom in some way are actually incarnations of the same heroine: Susan Linden-Thorne, Flora Black, Suzy, and Alba Garcia.
The original Black Orchid, also known as Susan Linden, is an agent of the Floronic Man who was turned into a plant-human hybrid by her father in an attempt to save her life. She possesses the ability to control all plants and uses her powers to fight for justice.
Black Orchid is a beautiful, mysterious woman who has taken it upon herself to fight for the innocent victims of crime. No matter the odds or how powerful her opponents may be, she is relentlessly committed to uncovering the truth and fighting for those who cannot do so themselves.
The Earth Day exclusive, Black Orchid Funko Pop is now available for order at the links below (click to jump!)
Sheldon Mayer and Tony DeZuniga created Black Orchid, first appearing in Adventure Comics #428. (1973) Neil Gaiman and Dave McKean would later recreate the character in Black Orchid #1 (1988).
In Gaiman's three-issue mini-series, Susan Linden (the original Black Orchid) appears trying to take down a criminal organization. Still, her cover was blown and then viciously murdered. Her body is then charred, but some of her memories survived in Flora, a human-vegetal hybrid, who eventually became the new Black Orchid.
She possesses some of Susan's memories but doesn't know who she is, where she came from, and where to go. In other words, all those big questions that no one can really answer but spend their whole lives trying.
Feminine, unsexist, Gaiman seems to celebrate this plant woman's body as an object of rare beauty, in counterpoint to a world marked by violent men. An integrated part of nature, the Black Orchid also served for the author to discuss issues such as environmental issues.
In more recent appearances, a new woman has taken on the nickname Black Orchid: Alba García, an ARGUS agent who, at Steve Trevor's invitation, joined the "Justice League Dark" commanded by John Constantine.
García also has a mysterious story discovered when she found a file with her real identity upon entering a secret room of the House of Mysteries.
Starting now, you can receive 10% off in-stock items with my special link at Entertainment Earth!
 Enjoy!
As an Amazon Associate I earn from qualifying purchases
Want more stuff like this?
Get the best viral stories straight into your inbox!
Don't worry, we don't spam