2022 NEW Justice League: Superman w/ GITD Chase AAA Anime Exclusive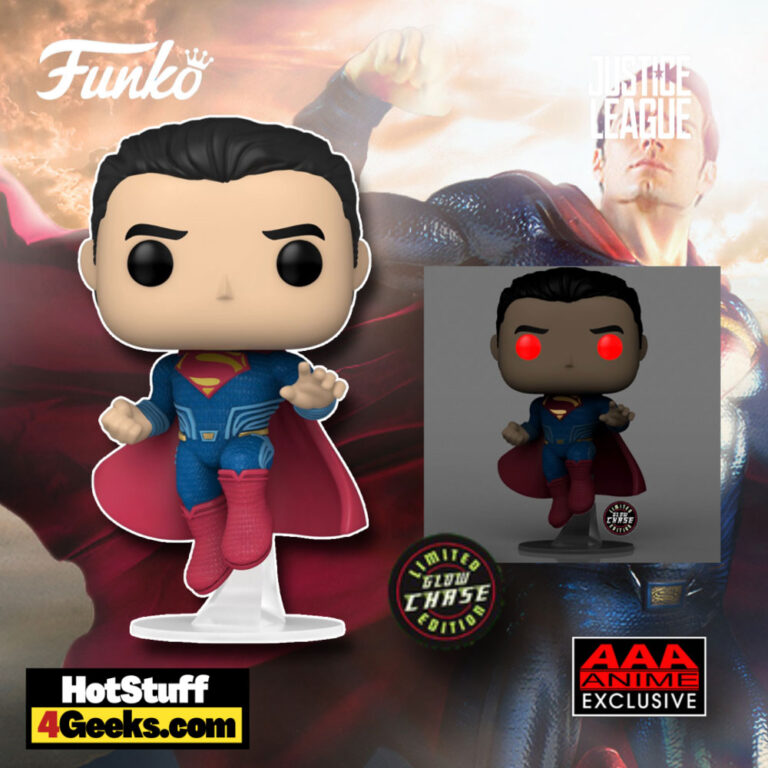 The new Funko Pop! Movies: Justice League: Superman with Glow-In-The-Dark (GITD) Chase Variant Funko Pop! Vinyl Figure – AAA Anime Exclusive gives us the most powerful DC Super Hero of them all. And shield your eyes as Superman blasts his heat vision in the special glow-in-the-dark chase figure!
You can find the pop figures below (click to jump!)
The Man of Steel. The Last Son of Krypton. The Big Blue Boy Scout. Superman is one of the most iconic superheroes of all time, and he has been an inspiration to generations of writers, artists, and filmmakers.
Superman first appeared in Action Comics #1 in 1938, and he quickly became a sensation. In the decades since his debut, Superman has been the star of countless comics, movies, and television shows.
He is an indelible part of American pop culture, and his adventures have inspired people of all ages to dream of doing the impossible. Superman has become a true cultural icon from his humble beginnings as a comic book character.
Thanks to him, the superhero genre is more popular than ever, and the world is a brighter place for it.
The AAA Anime exclusive, Superman with GITD Chase, was released today and is now available for pre-order at the links below (click to jump!)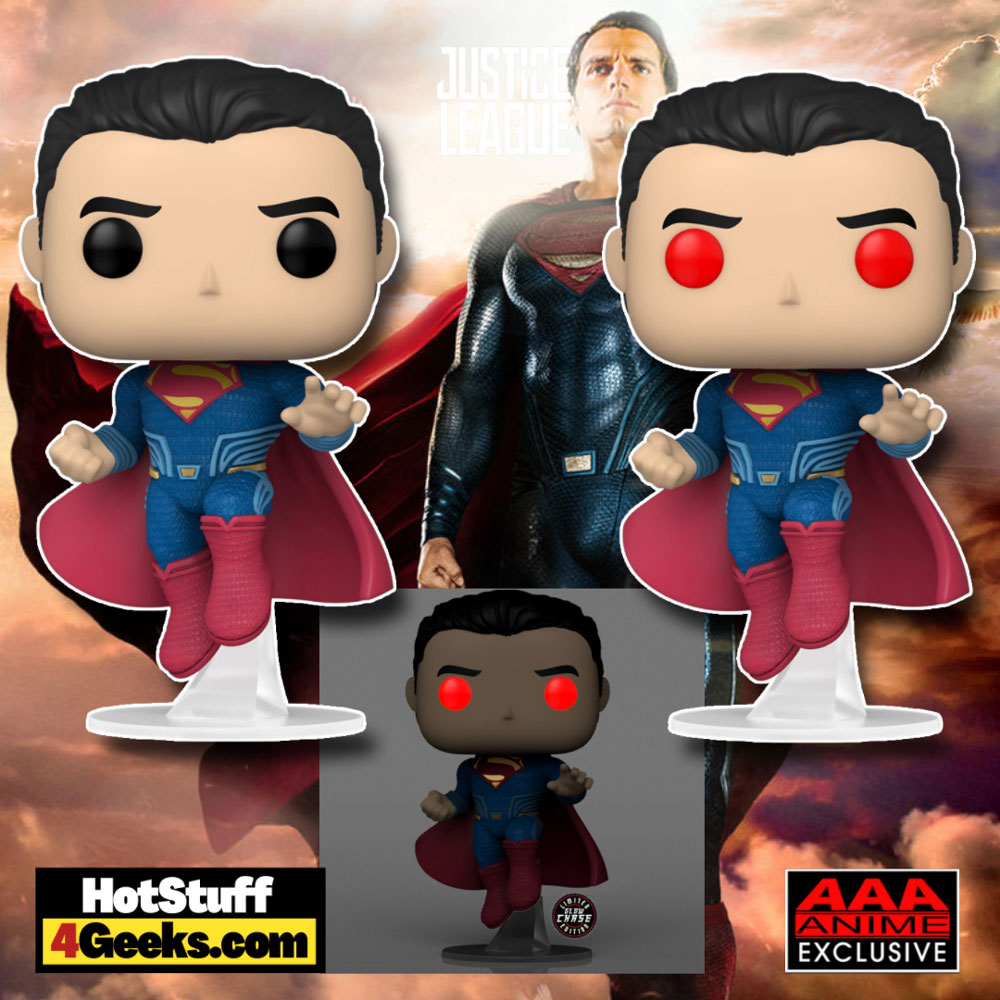 In the DC Universe, there are a lot of strong superheroes. But there's only one who can claim to be the strongest of them all: Superman.
He's faster than a speeding bullet, more powerful than a locomotive, and able to leap tall buildings in a single bound. And now, thanks to actor Henry Cavill, he's also incredibly good-looking. As Superman, he's been praised for his handsome features and chiseled physique.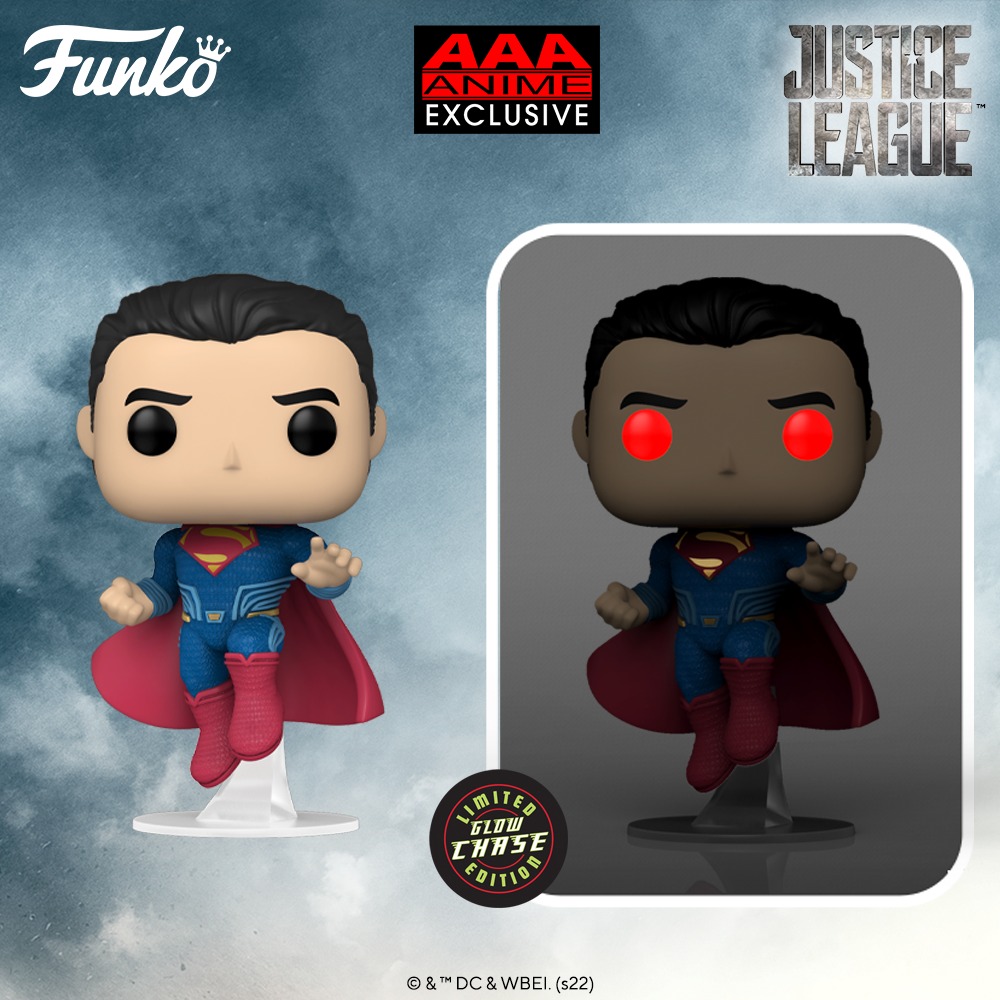 Cavill first donned the iconic red and blue suit back in 2013 for Man of Steel. He appeared as the big blue again in 2016 with Batman v Superman: Dawn of Justice, 2017's Justice League, and 2021's Justice League: The Snyder Cut.
As Superman, he has saved the world from countless threats, including the evil Lex Luthor and the monstrous Doomsday. In Justice League, he joins forces with Batman, Wonder Woman, Aquaman, The Flash, and Cyborg to take on a new foe: Steppenwolf, an ancient warrior who seeks to conquer the world.
With Cavill's impressive performance, Superman once again proves himself to be Earth's greatest hero.
Funko Pop! movies: Justice League: Superman with Glow-In-The-Dark (GITD) Chase Variant Funko Pop! Vinyl Figure – AAA Anime Exclusive
Available at:
Starting now, you can receive 10% off in-stock items with my special link at Entertainment Earth!
 Enjoy!
As an Amazon Associate I earn from qualifying purchases
Want more stuff like this?
Get the best viral stories straight into your inbox!
Don't worry, we don't spam