NEW Killua Zoldyck w/ GITD Chase Funko Pop! – AAA Exclusive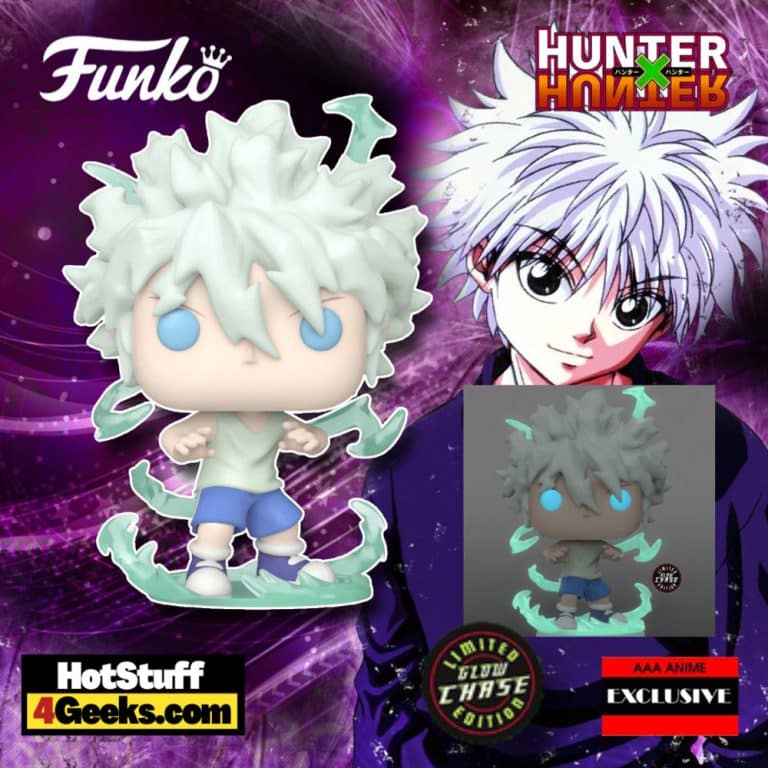 From the popular Hunter X Hunter anime series comes the new Funko Pop! Animation: Hunter X Hunter – Killua Zoldyck With Glow In the Dark (GITD) Chase Funko Pop! Vinyl Figure – AAA Exclusive.
The pop figure is now available at the links below (click to jump!)
Hunter X Hunter is one of the best anime ever. Epic battles, detailed narrative arcs, and a constant brilliance make each episode special. But its most important ingredient is the wide range of fascinating characters. Vulnerable heroes and deplorable villains – Hunter X Hunter has it all.
One of my favorites is Killua. Gon's friend. The tiny assassin of the Zoldyck Family is considered a prodigy in the art of killing. Efficient, deadly, and able to rip a person's heart out in the blink of an eye.
The AAA exclusive, Killua Zoldyck with GITD Chase, is now available for pre-order at the links below (click to jump!)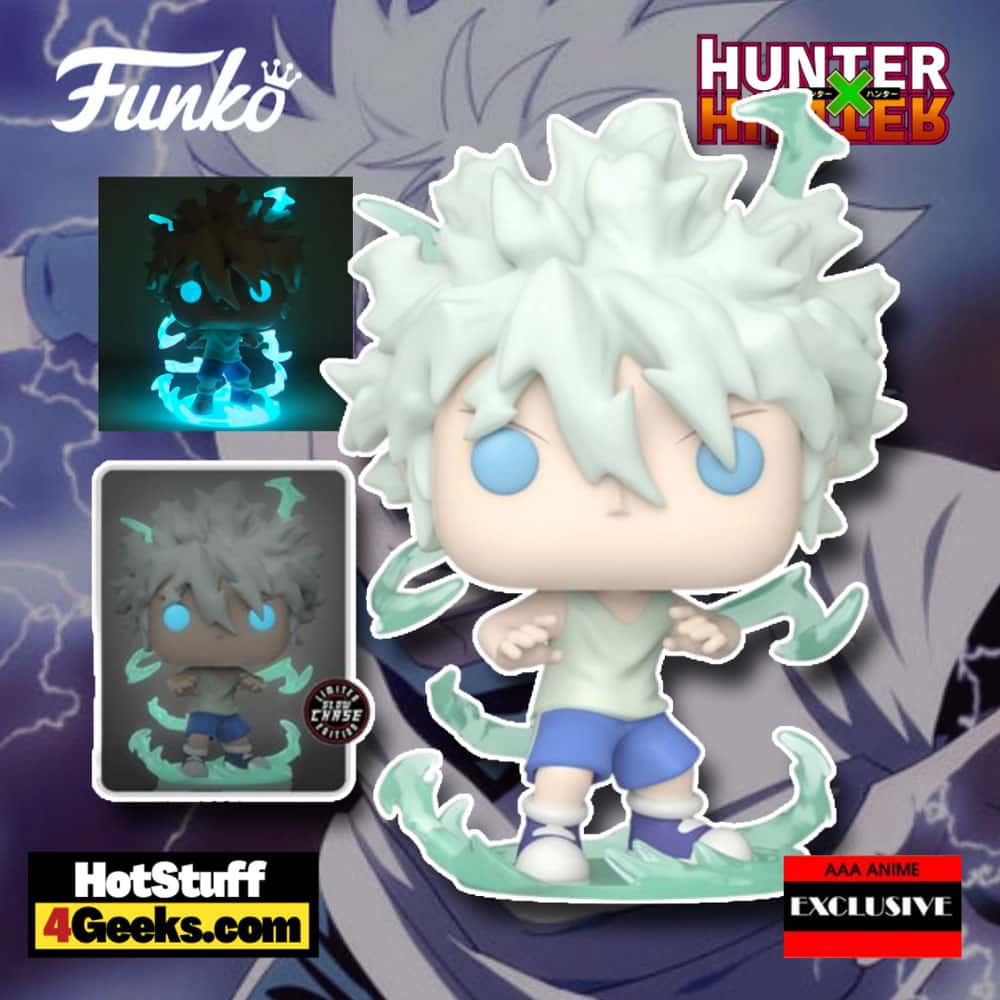 Killua is a member of the Zoldyck family, a group of assassins feared the world over.
Like Gon, Killua is a prodigy with nen, but their styles couldn't be more different. While Gon specializes in brute strength, Killua's talent lies in diversity. While growing up, Killua was exposed to high levels of electricity as part of Zoldyck's assassin training.
Therefore, he has developed a high tolerance and can now incorporate electricity into his nen skill set. Killua also evolved incredible abilities, such as the gods' speed, which allowed him to move faster than his opponent could react. With this ability, the assassin crushed Youpi.
When first introduced to fans, Killua was very much the cold-blooded killer his family raised him to be. During the Hunter Exam, he had no difficulty killing and openly stated he had no friends. But with Gon, Kurapika, and Leorio entering his life, Killua's nature changed.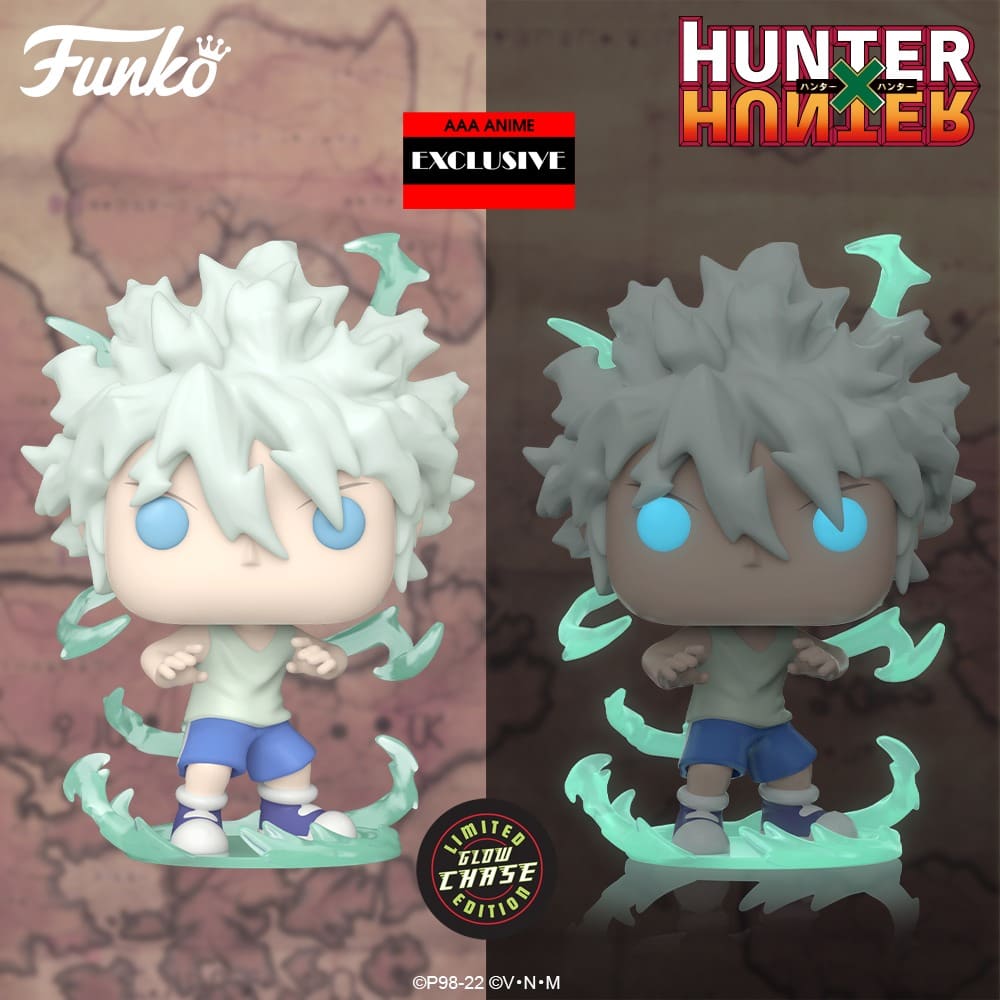 He began to understand friendship, knowing how good it felt to have others care about him. He became selfless and took risks, especially when Gon was in danger. And he learned the value of human life, killing only when absolutely necessary. From day one, Gon's values were established, Killua's changed and developed.
Gon is sure of himself and his abilities. He never hesitates and is confident in his next action, regardless of how dangerous the situation is. It's part of what makes him so likable but also frustrating. Gon's personality makes him an excellent protagonist, but also ornery.
Killua is different. He is careful and calculating but also unsure of the best action to take in a life or death situation. In addition, Killua shows vulnerability and, at times, walks away from the battle. This uncertainty and vulnerability is something all humans experience frequently and makes Killua more identifiable.
Even before discovering nen, Killua possessed various assassin abilities that meant he could challenge those with superior power. One of the best abilities is his rhythm echo, where Killua creates images of himself walking at a specific pace.
Then there's his assassin mode. In this state, Killua's speed, strength, and focus increase. He can defeat more vigorous opponents instantly and even intimidate chimera ants. In addition, the young assassin can make his hand as sharp as a knife, effortlessly slicing off his opponent's limbs.
Funko Pop! Animation: Hunter X Hunter – Killua Zoldyck With Glow In the Dark (GITD) Chase Funko Pop! Vinyl Figure – AAA Exclusive
Available (soon):
Starting now, you can receive 10% off in-stock items with my special link at Entertainment Earth!
 Enjoy!
As an Amazon Associate I earn from qualifying purchases
Want more stuff like this?
Get the best viral stories straight into your inbox!
Don't worry, we don't spam