Funkoween 2022: 3 NEW Leprechaun Movie Funko Pops to Collect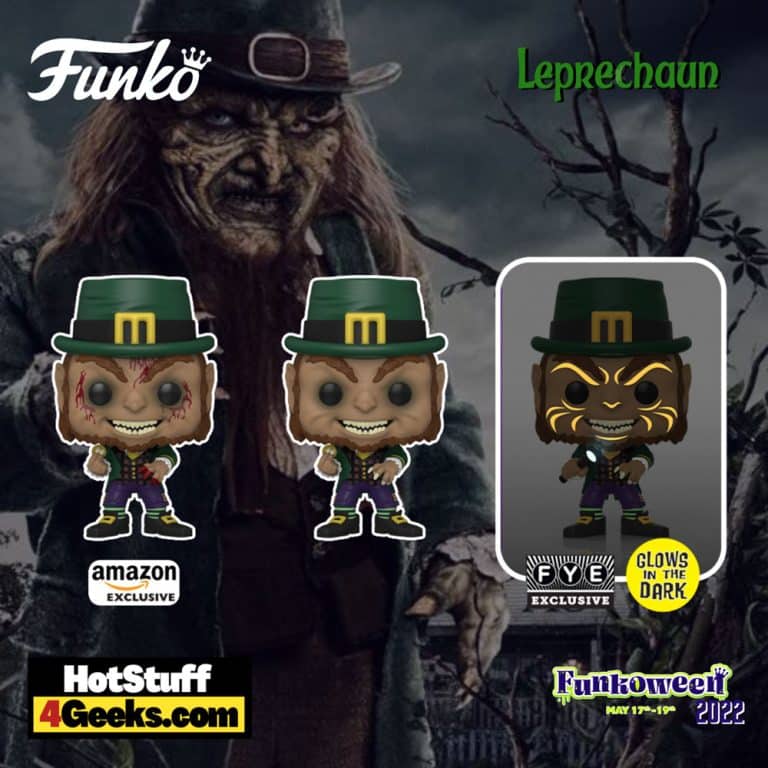 The new Leprechaun Funko Pops (Funkoween 2022 release) depicts the mischievous and clover-loving leprechaun who usually uses his magic to terrorize those who have wronged him.
You can find the pop figures below (click to jump!)
The Leprechaun franchise is a series of films that no one seems to be able to agree on. Is it a comedy? A horror? A romance? All of the above? The answer, of course, is yes. The Leprechaun movies are all of those things and more.
There's is always something for everybody. And that's what makes it so great. Whether you're looking for a few laughs or a few scares, the Leprechaun franchise has you covered, as well as Funko with its new release:
Leprechaun Funko Pop! Vinyl Figure
Leprechaun Bloddy Funko Pop! Vinyl Figure – Exclusive
Leprechaun With Flashlight Glow-In-The-Darl (GITD) Funko Pop! Vinyl Figure – Exclusive
Leprechaun Funko Pop Vinyl Figures (Funkoween 2022) are now available for pre-order at the links below (click to jump!)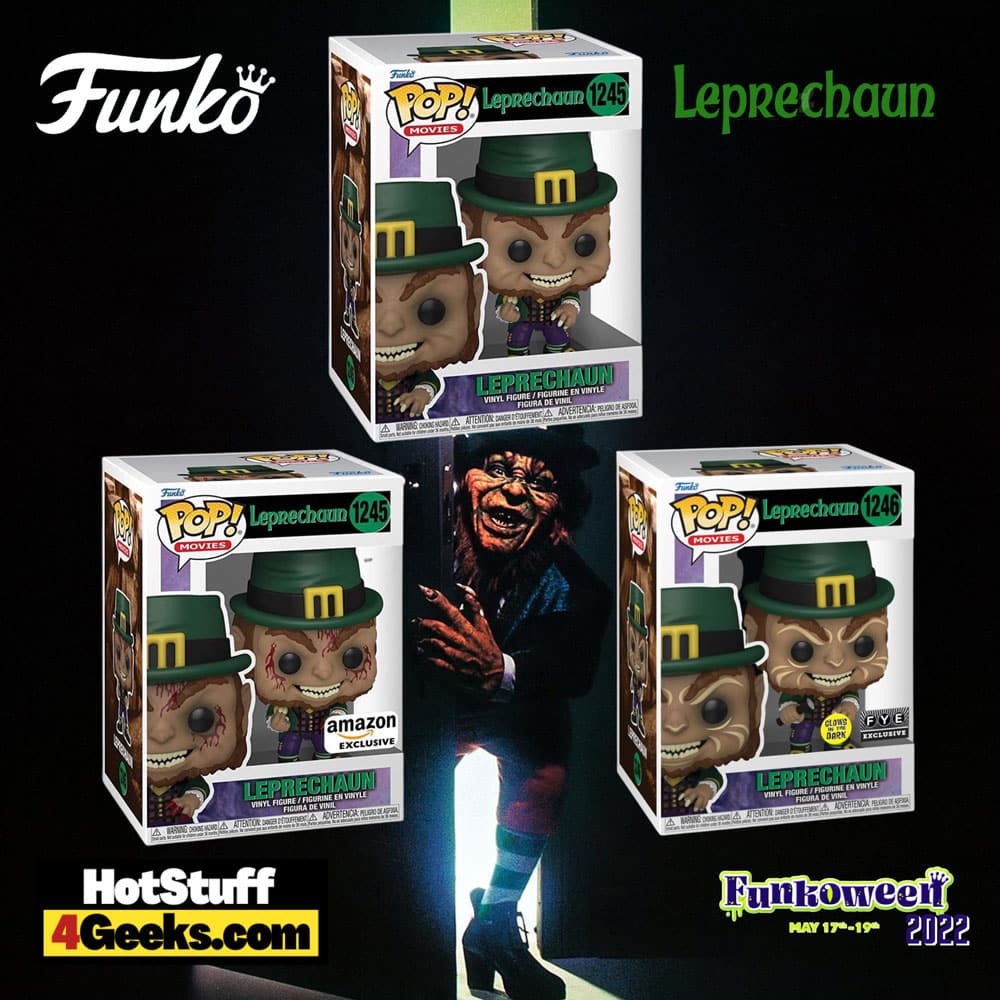 The Leprechaun franchise is a series of movies about a murderous little green man who goes on a rampage whenever someone tries to steal his gold. The first movie in the franchise, Leprechaun, was released in 1993 and starred Warwick Davis as the title character.
The movie was a moderate success, but it wasn't until the release of Leprechaun 2 that the franchise truly took off. Leprechaun 2 was a tongue-in-cheek sequel that played up the campy elements of the first movie and introduced audiences to the now-iconic character of Ozzie (played by Mark Holton).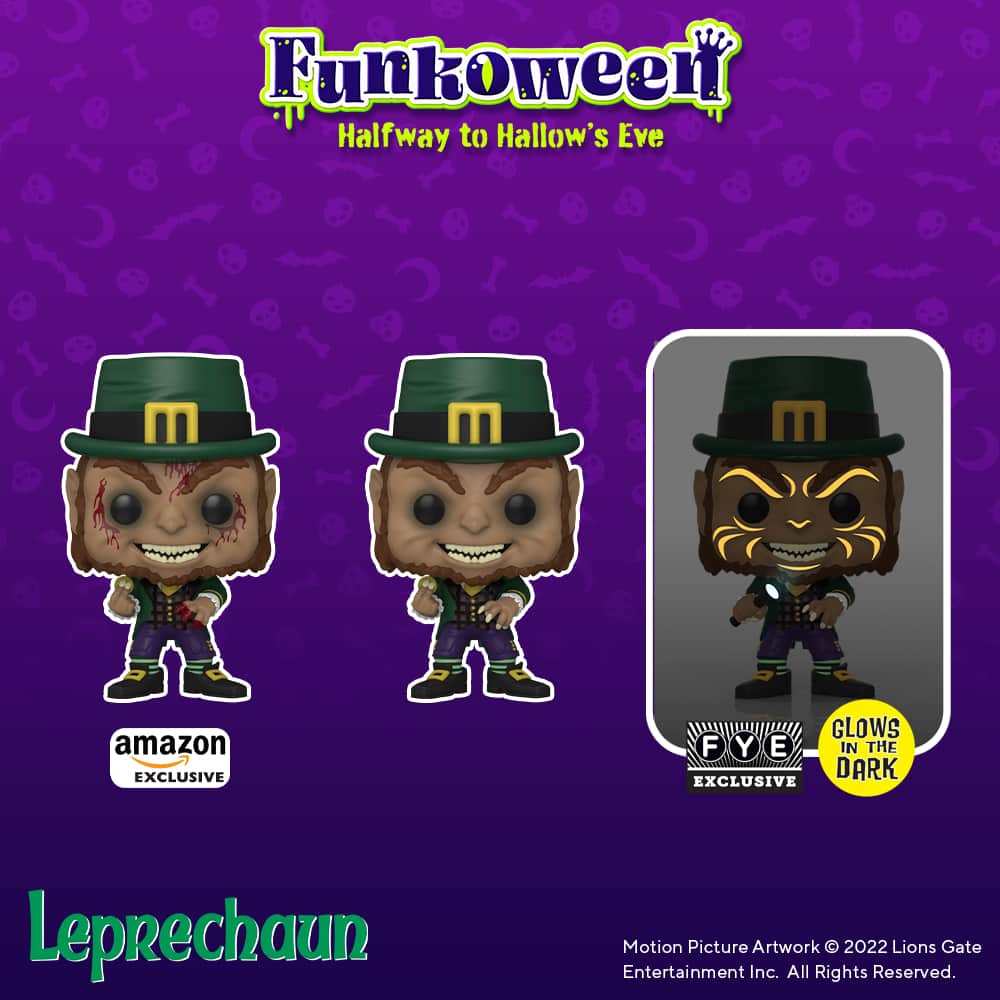 The franchise continued with Leprechaun 3, Leprechaun 4: In Space, Leprechaun in the Hood, and Leprechaun 6, each adding new twists and turns to the basic formula.
One of the most recent entries in the series, Leprechaun: Origins, was a prequel that rebooted the franchise with a much darker tone. Most recently, Leprechaun Returns …
Whether you love them or hate them, there's no denying that the Leprechaun movies are always good for a few laughs.
Starting now, you can receive 10% off in-stock items and free shipping on $39+ orders with my special link at Entertainment Earth!
You can also use CODE: 4geeks anytime. Enjoy!
As an Amazon Associate I earn from qualifying purchases
Want more stuff like this?
Get the best viral stories straight into your inbox!
Don't worry, we don't spam