NEW Loki w/ Scepter Funko Pop! EE Exclusive Funko Fair 2022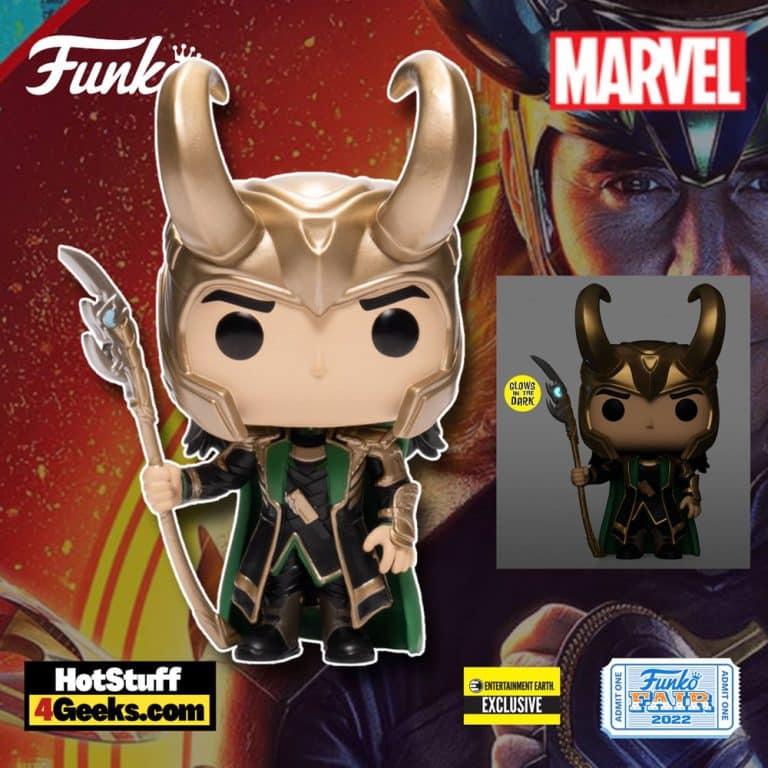 When you want to spice up your collection with a bit of hint of personality, nothing will do the job better than the new Funko Pop! Marvel: Loki With Scepter Funko Pop! Vinyl Figure – Entertainment Earth Exclusive revealed today at Funko Fair 2022, featuring the God of Mischief complete with the Mind Stone and all the details you are looking for.
Loki has been a staple of the Marvel Cinematic Universe since the first Avengers movie arrived in 2012. Then, of course, he was the big-time villain, and we all have watched his story unfold across the subsequent Thor and Avengers films. And this is undoubtedly a great piece to add to any fan's Marvel collection.
The Entertainment Earth exclusive, Loki With Scepter Funko Pop! is now available for order at the links below (click to jump!)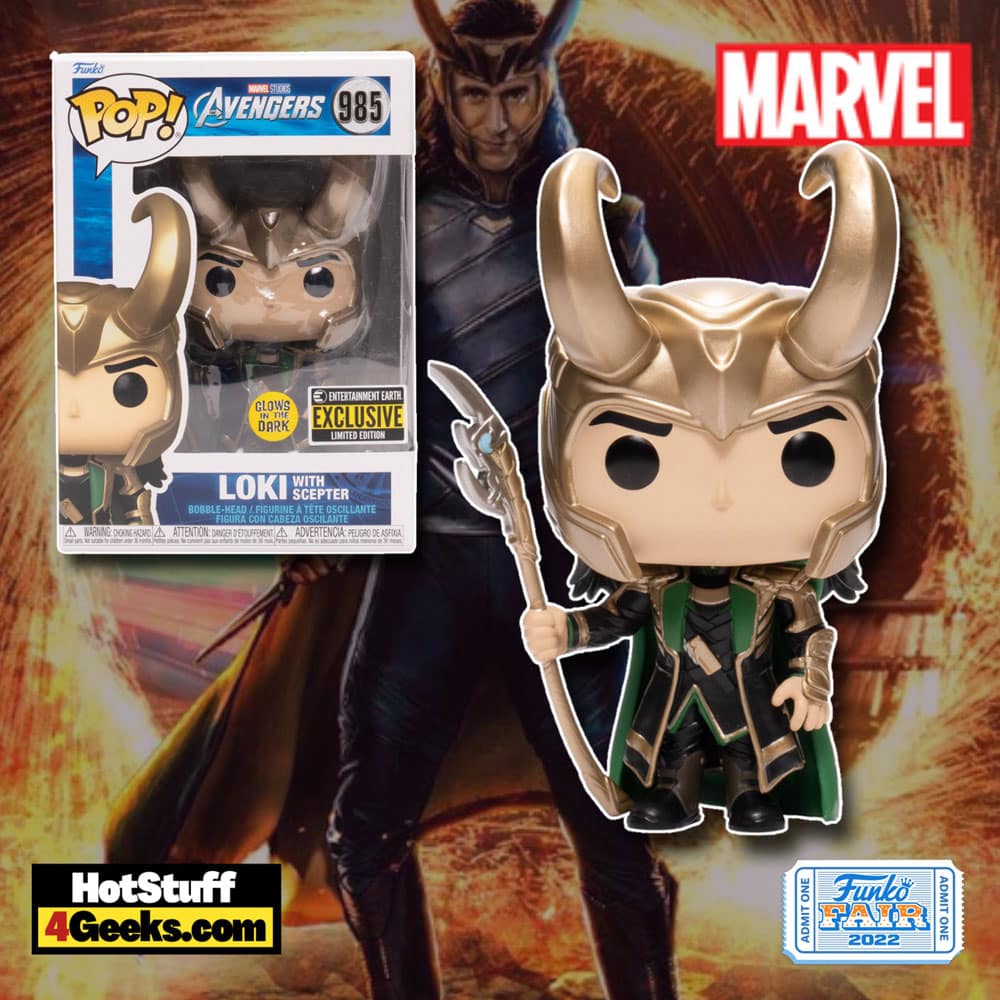 The Scepter is a weapon built by Thanos, containing the Mind Stone at its core, and was given to Loki to help him in his invasion of Earth.
The stone has the power to subjugate the minds of others, compelling them to the bearer's will, and can also project the bearer's consciousness to a higher plane of existence. The jewel also seems to increase significantly the intelligence of those who carry it.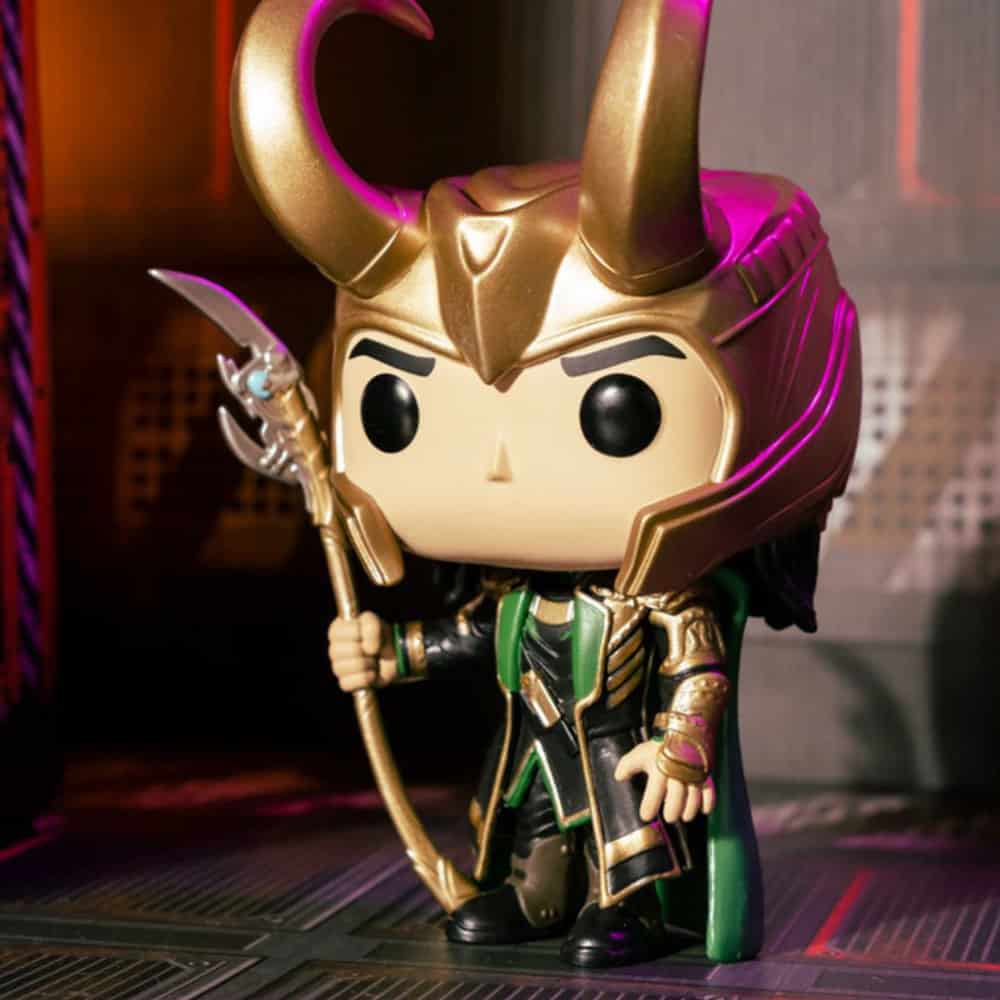 After the Avengers defeated Loki, the Scepter was left under the care of S.H.I.E.L.D., but eventually fell into the hands of Hydra after the events of Captain America: The Winter Soldier. The Scepter was used in several Hydra experiments, especially by Baron von Strucker (who gave the Maximoff brothers their powers).
In Avengers: Age of Ultron, the Scepter is initially recovered by the Avengers and then recaptured by Ultron, who breaks the protective casing and reveals Mind Stone inside. After the Avengers intervene, the stone brought Vision to life.
Funko Pop! Marvel: Loki With Scepter Funko Pop! Vinyl Figure – Entertainment Earth Exclusive – Funko Fair 2022
Available at:
Starting now, you can receive 10% off in-stock items and free shipping on $39+ orders with my special link at Entertainment Earth!
You can also use CODE: 4geeks anytime. Enjoy!
As an Amazon Associate I earn from qualifying purchases
Want more stuff like this?
Get the best viral stories straight into your inbox!
Don't worry, we don't spam