New Lord of The Rings Funko Pops! – Wave 2022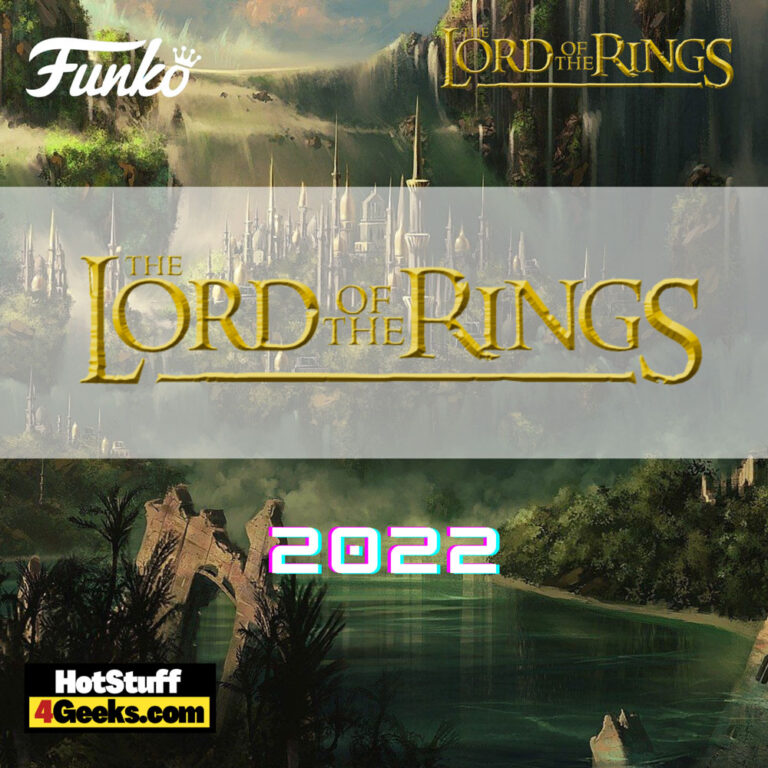 Not official until confirmed.
2022 is shaping to be a big year for Lord of the Rings fans.
Not only are we getting a new TV series, but we're also getting a whole new line of Funko Pops!
The Lord of the Rings films are some of the most popular of all time, and Funko has done an excellent job of capitalizing on that popularity with their popular line of vinyl figures.
The figures are set to come out in 2022, and they're already causing quite a stir online.
The new line of Funko pops will feature all of your favorite characters.
Here's the Lord of the Rings Funko Pops list for 2022:
Unconfirmed release:
Bilbo Baggins Funko Pop! Vinyl Figure
Battle Eowyn Funko Pop! Vinyl Figure
Shelob 6-Inch Funko Pop! Vinyl Figure
Already released:
(available to order below – click to jump!)
So if you're a fan, start saving your pennies now – you'll want to get your hands on these!
One Ring to rule them all, One Ring to find them, One Ring to bring them all, and in the darkness bind them
Except that's not quite how it works out in J.R.R. Tolkien's classic novel Lord of the Rings.
The story follows Frodo Baggins, a Hobbit who inherits a magical ring from his uncle Bilbo.
The problem is, this isn't just any old ring – it's the One Ring, forged by the Dark Lord Sauron as a way to enslave all of Middle-earth.
So begins Frodo's quest to destroy the Ring before Sauron can get his hands on it.
Along the way, he's joined by a fellowship of unlikely companions, including wizards, dwarves, elves, and humans.
Together they face deadly foes and treacherous terrain in their bid to save Middle-earth from Sauron's dark dominion.
The Lord of the Rings is widely considered one of the greatest works of fantasy ever written, and its popularity has only grown in recent years with the release of Peter Jackson's film adaptations.
Lord of the Rings is one of the best film sagas.
I know that some people might not agree with me, but that's their opinion, and they're wrong.
There's just something about these movies that make them so unique.
I mean, for starters, they have a fantastic cast. And the story is just so epic, with plenty of action, suspense, and even a bit of romance.
It's hard to find a film series that can compare to Lord of the Rings.
Lord of the Rings Funko Pop! Vinyl Figures (2022) are an unconfirmed release. It is only official when or if Funko announces it. I'll update more information in the long run.

Lord of the Rings Funko Pop! Vinyl Figures (2022)
Available at:
Starting now, you can receive 10% off in-stock items and free shipping on $39+ orders with my special link at Entertainment Earth!
You can also use CODE: 4geeks anytime. Enjoy!
As an Amazon Associate I earn from qualifying purchases
Want more stuff like this?
Get the best viral stories straight into your inbox!
Don't worry, we don't spam