NEW Luck Disney Movie Funko Pops! (2022) Released Today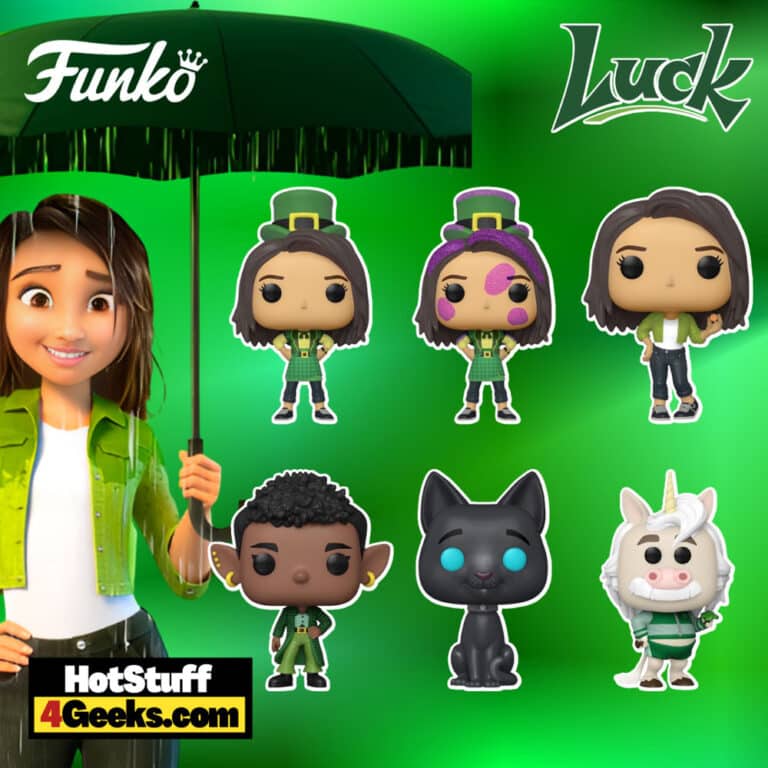 Today, the new Luck Funko Pops! have been released, offering a fun new way to bring some luck into your life. These cute and collectible figures are inspired by Disney's Luck movie and feature some of the magical creatures that inhabit the Land of Luck and are guaranteed to help turn things around in your favor.
The pop figures are now available for pre-order at the links below – click to jump or scroll to continue reading!
Luck is a magical and fantastical adventure film from Disney, released in 2022. In the movie, Sam Greenfield, the unluckiest person in the world, finds her way to the mysterious Land of Luck, where she embarks on a quest for more luck in her life.
Along the way, she must navigate treacherous landscapes and face fearsome magical creatures while trying to uncover the secrets of Luck and Misfortune – two powerful organizations that have long held sway over human lives.
Today's pops mark a major milestone in Luck and Misfortune's history. Here's the list:
Disney: Luck – Sam Greenfield Funko Pop! Vinyl Figure
Disney: Luck – Sam As Leprechaun With Chase Variant Funko Pop! Vinyl Figure
Disney: Luck – Bob Funko Pop! Vinyl Figure
Disney: Luck – The Captain Funko Pop! Vinyl Figure
Disney: Luck – Jeff Funko Pop! Vinyl Figure
These adorable figures are a great way to bring some luck into your life, and they will surely be a hit with fans of this magical realm.
Luck Funko Pop Vinyl Figures are now available for pre-order at the links below (click to jump!) They're expected to be released in January 2023.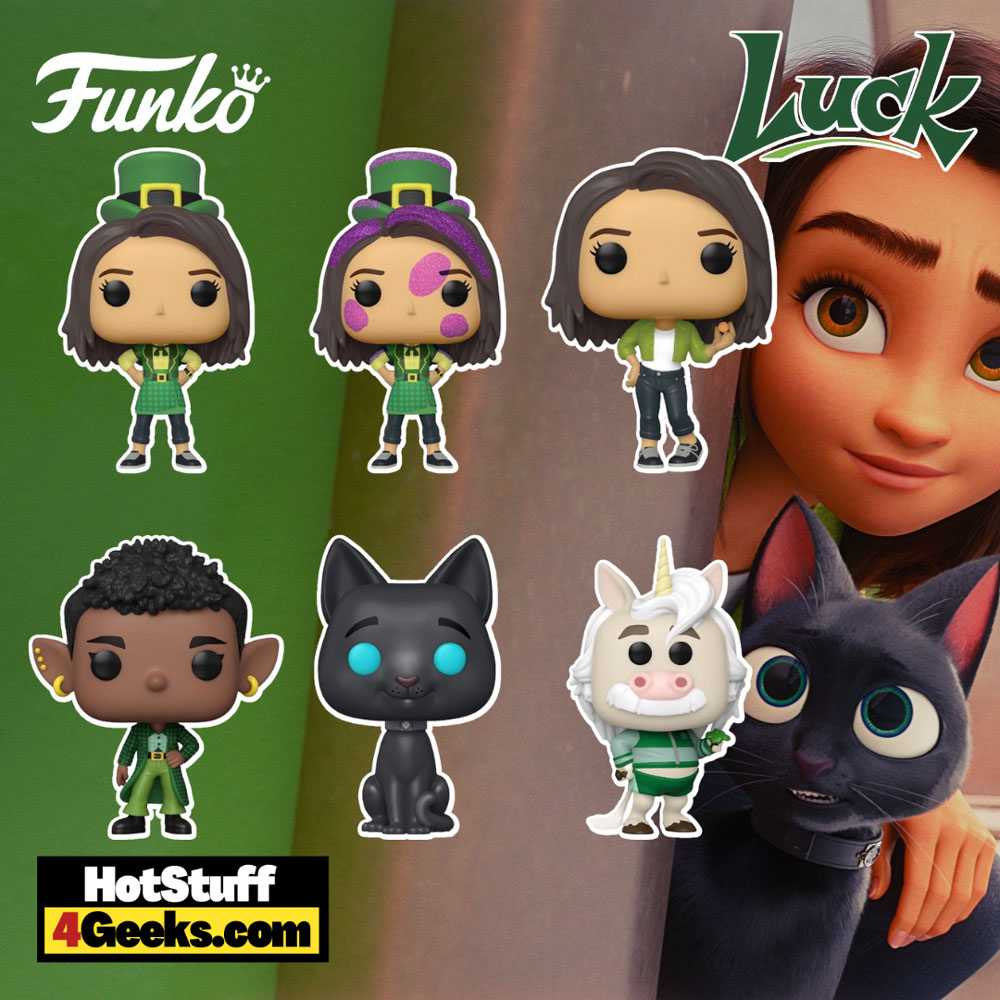 In the film, we are introduced to the Land of Luck, a universe hidden from humans where small creatures like leprechauns, ladybugs, and felines create and spread Luck worldwide.
In the underworld, goblins and roots work to manufacture and maintain bad Luck.
Our visit to this universe takes place under the eyes of Sam Greenfield, an absurdly unlucky teenager, who, guided by the suspiciously charismatic black cat Bob, explores the new universe to find a lucky coin to call her own.
Without big claims, the animation works almost like a tale, a dream, where we follow the journey of an orphan girl to understand the importance of the balance between lousy Luck and Luck – even if this is a much easier lesson to internalize for those who are blessed with good fortune.
In this journey, Bob steals the scene from his first appearance with an immediately captivating look.
The sequence in which he walks through the city streets pushing his Luck to escape Sam is the one that best captures both the feline essence and the simple notion of Luck in an individual.
And if cuteness is where Luck wins out, why not abuse it and let ourselves be blown away by it?
On our journey through the magical land of Luck, while the universe and its workings mean little, it's hard not to crack a smile when a group of bunnies (whose visuals also win points) dance in absurd choreography or when a unicorn dubbed Flula Borg opens up about unrequited love.
We also have Whoopi Goldberg as the Captain of Luck Land and Jane Fonda as a dragoon CEO.
Taking a few risks, Luck is an unassuming animation that should pass us by without drawing too much attention – but which may please those who decide to go for it.
Funko Pop! Disney: Luck Funko Pop! Vinyl Figures (2022)
Available at:
Starting now, you can receive 10% off in-stock items with my special link at Entertainment Earth!
 Enjoy!
As an Amazon Associate I earn from qualifying purchases
Want more stuff like this?
Get the best viral stories straight into your inbox!
Don't worry, we don't spam