2022 NEW Marvel: Daredevil – Elektra Funko Pop! Comic Cover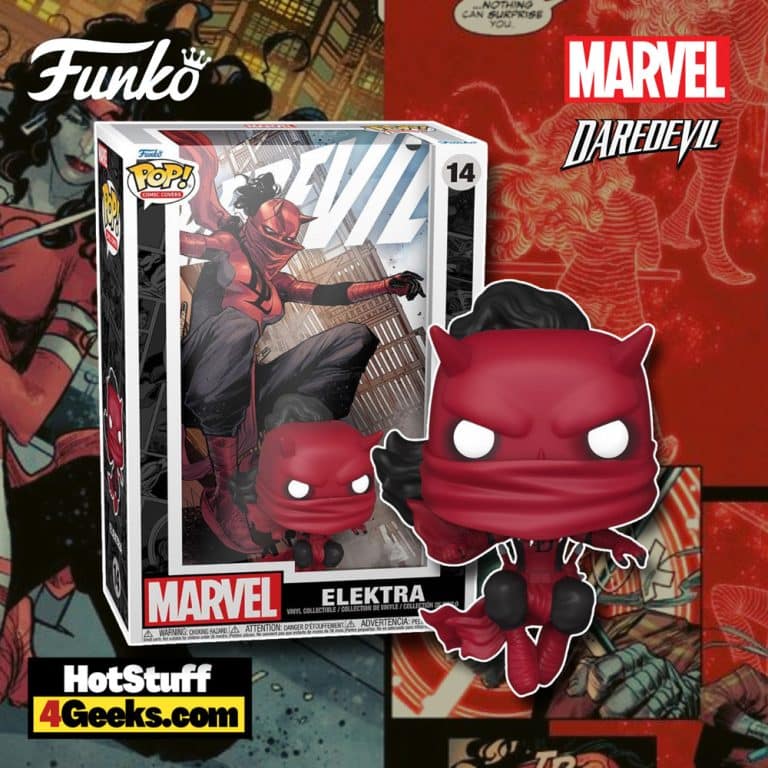 Daredevil #28 is a classic Daredevil comic, and it's getting the Funko Pop treatment today. The new Funko Pop! Comic Cover: Marvel – Daredevil – Elektra Funko Pop! Comic Cover Vinyl Figure (2022) is inspired by the comic, and it's sure to be a hit with Daredevil fans.
Elektra takes up the mantle of New Daredevil in order to protect her neighborhood from danger, just like Matt did before her.
You can find the Pop figure below (click to jump!)
Created by Frank Miller in 1981, Elektra Natchios is one of the most striking female characters in the Marvel Universe. From her name to her family history, the creation of the anti-heroine had its inspiration from tragedies and stories from Ancient Greece.
Her connection to the Daredevil is one of the most complex relationships in comics and has fascinated fans for decades.
The Daredevil – Elektra Funko Pop! Comic Cover (2022) can be found for pre-order at the links below (click to jump!)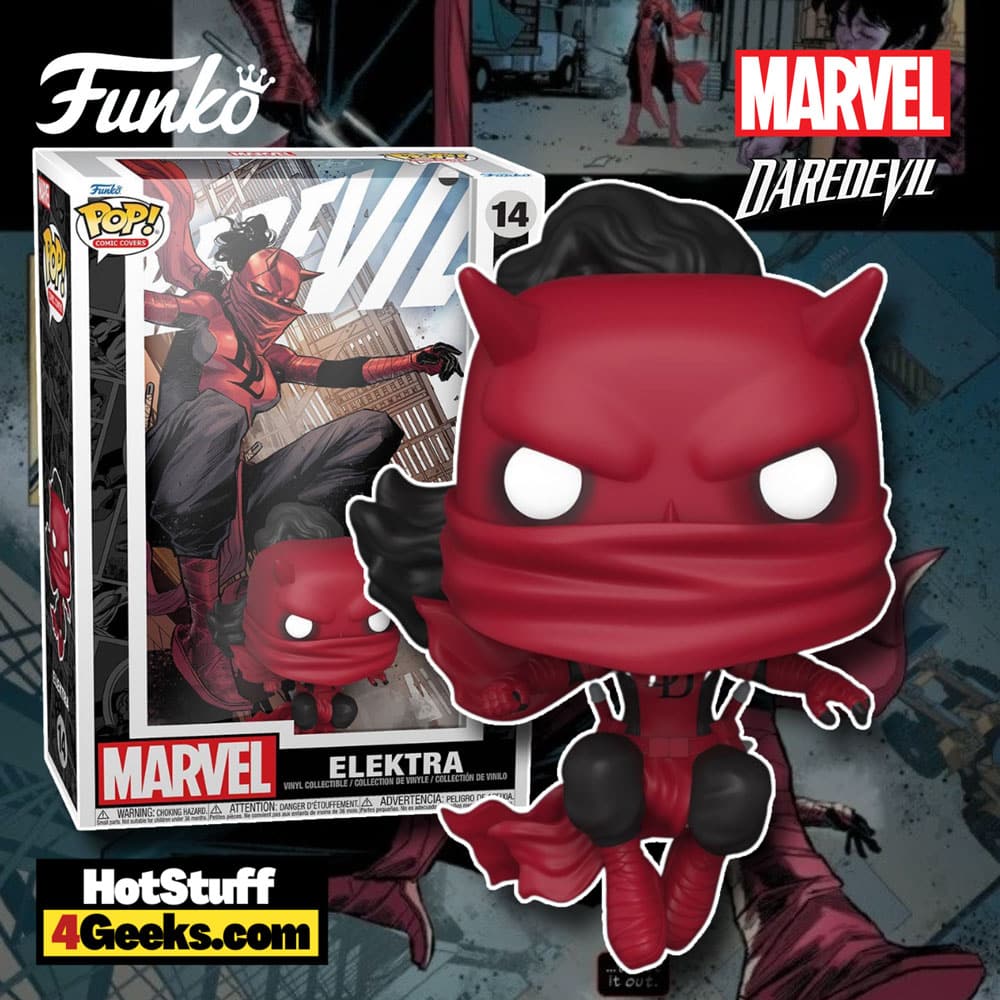 Daredevil is a truly unique superhero, and it's easy to see why he has become such a fan favorite. Daredevil no. 1 introduced us to Matt Murdock – a lawyer who lost his sight at a young age but gained supernatural senses that allowed him to function as Daredevil, the heroic protector of New York City.
What really makes Daredevil stand out among other superheroes is his moral compass. Rather than using his powers to fight crime for personal gain or glory, Daredevil champions victims and works tirelessly to bring criminals to justice.
Whether it's taking on mob bosses or serial killers, Daredevil always puts the needs of others first and never hesitates to lay down his life for what he believes in.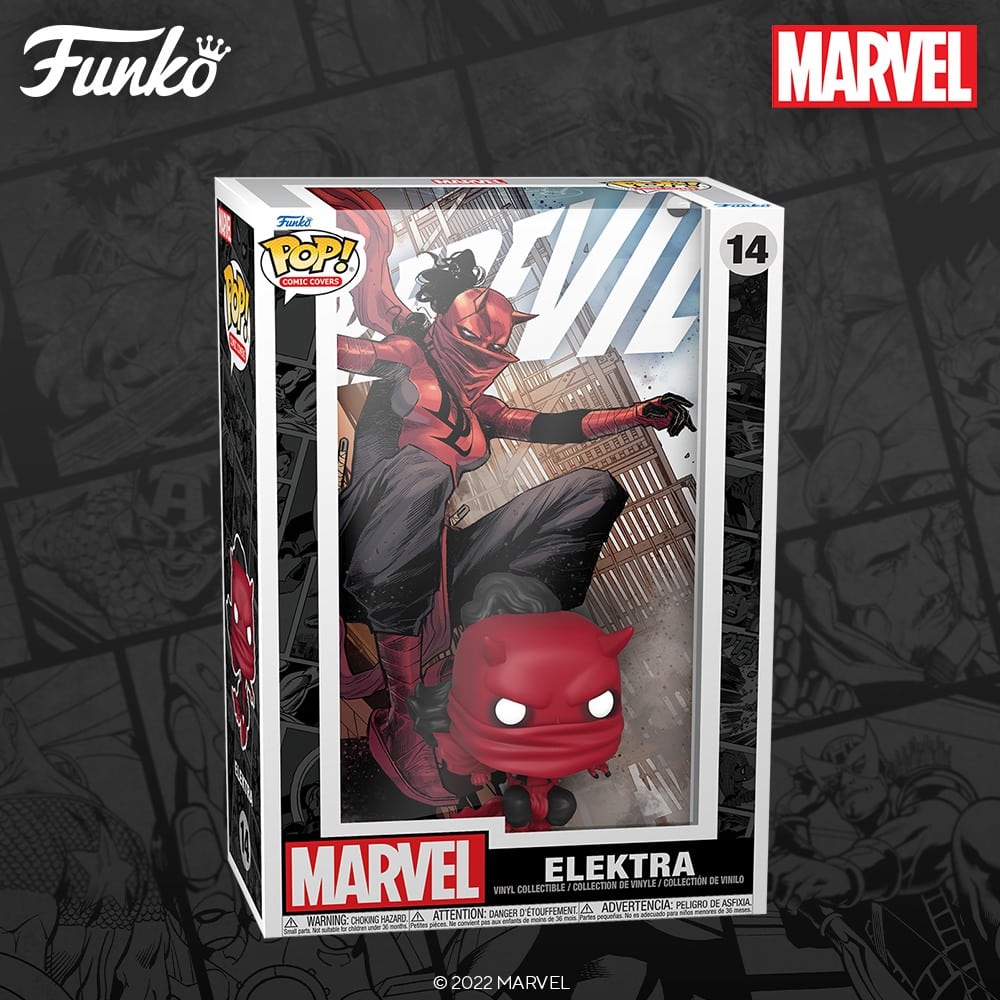 Daredevil is one of the unique comic book characters out there, with a long history and a fascinating backstory. His journey began in 1964 as part of Marvel Comics' iconic Silver Age lineup.
Daredevil's origin story is full of complex themes and deep psychological elements, grounding him as a character who is more than just a superhero on the surface.
Despite being blinded in an accident as a young boy, Daredevil embraced his powers and became one of Hell's Kitchen's most formidable crime fighters.
Not only did he have incredible senses to help him navigate his surroundings and detect danger, but he also possessed impressive fighting skills honed by years of training.
Perhaps what makes Daredevil such a great character is that he rose above his tragic past and proved himself worthy of being called Daredevil through his sheer strength of will.
Whether you're a seasoned comic book fan or simply looking for something new to read, you won't want to miss delving into the world of Daredevil!
Starting now, you can receive 10% off in-stock items and free shipping on $39+ orders with my special link at Entertainment Earth!
You can also use CODE: 4geeks anytime. Enjoy!
As an Amazon Associate I earn from qualifying purchases
Want more stuff like this?
Get the best viral stories straight into your inbox!
Don't worry, we don't spam