2022 NEW Marvel: Groot Funko Pop! Comic Cover Target Exclusive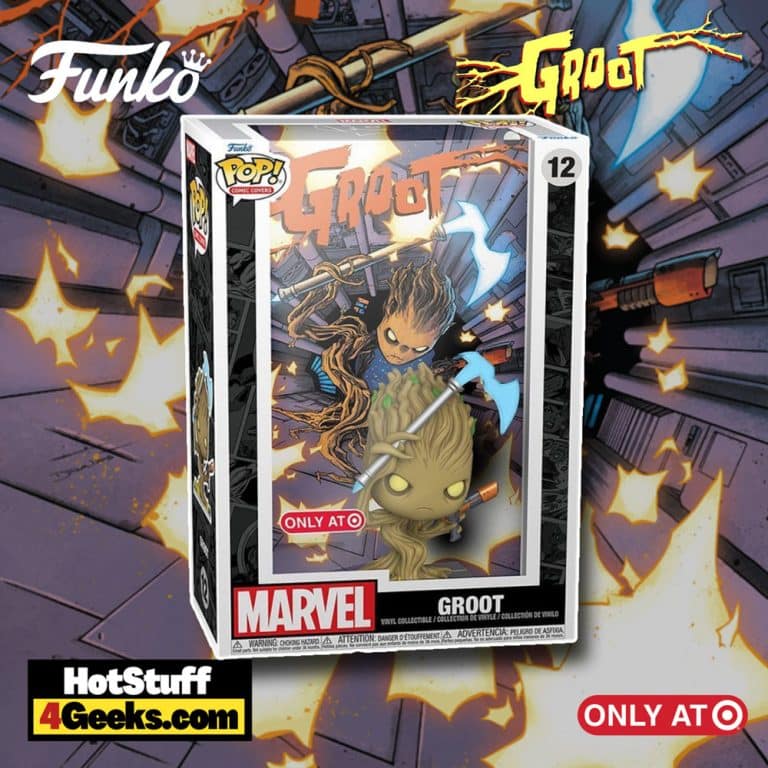 Inspired by Groot (2015) #5 and by the most famous talking-tree-thing in the Marvel Universe comes the new Funko Pop! Comic Cover: Marvel – Groot Funko Pop! Comic Cover Vinyl Figure – Target Exclusive.
Groot, who was made successful in the terrific Marvel movie Guardians of the Galaxy, has become one of the most well-known heroes among fans of Marvel comics.
He was created by Stan Lee, Larry Lieber, and Jack Kirby as early as the 1960s, but the version we know came about only some time ago. Part of the character's fame came about because of his ability to say just the phrase "I am Groot."
His first appearance was in the November 1960 Tales to Astonish #13 by Atlas – later Marvel Comics. In the adventure, he is an alien who comes to Earth to kidnap and take humans to his planet for experiments.
The Target exclusive, Groot Funko Pop! Comic Cover (Groot #5) is now available at the links below (click to jump!)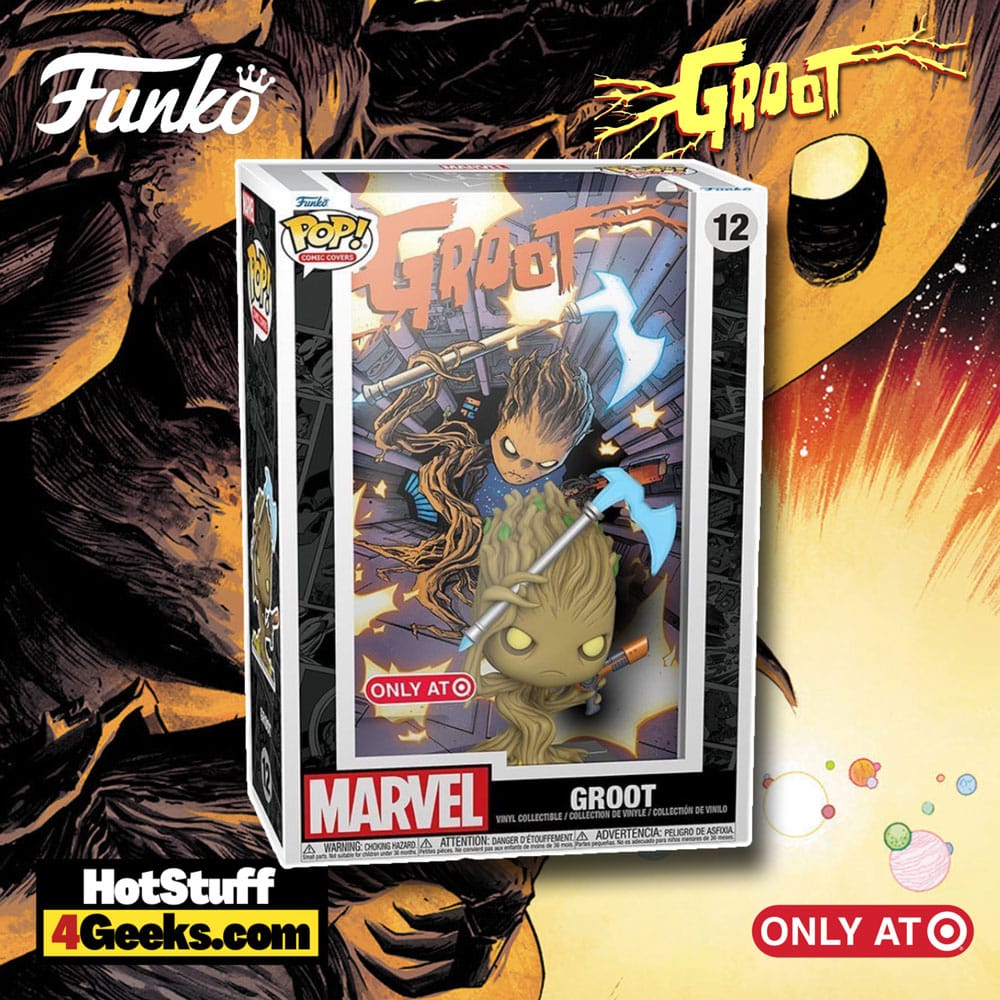 In Groot's first appearance in the comics, he was an eloquent speaker and had much to say to humans. However, it wasn't until several decades later that he was altered only to be able to say the famous "I am Groot."
This limitation is explained as being a characteristic of the character's race, the Floral Colossus. It is due to a condition in his larynx that Groot cannot say anything more than that phrase.
Although few can understand him, Groot says many different things in his always the same statement. So there needs to be someone who can interpret him as the trusty Rocket Raccoon.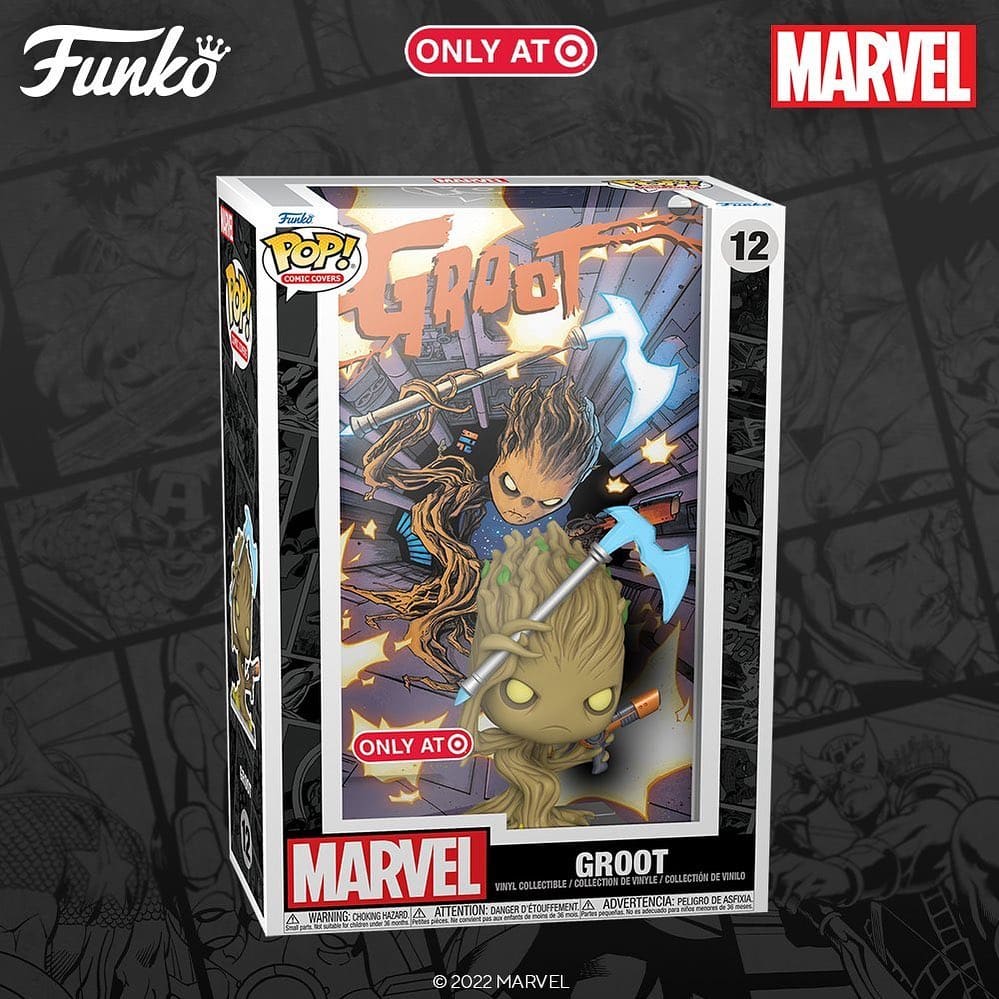 Groot is a very resilient creature. He possesses the power of regeneration, needing only a twig to be reborn.
This makes him somewhat prone to setting out on suicide missions, as long as he has Rocket on his side. However, his best friend has already taken care of growing him back into a vase that he carries with him everywhere.
Groot possesses mental powers that uniquely affect plants, communicating with them and even commanding them to act as he wants. He can even cut off parts of himself so that they can be reborn like other plants he controls.
His giant size, combined with his super strength, makes him a powerful weapon for any attack. But since Groot is a tree, he is also very vulnerable to fire.
This formidable creature is also the owner of impressive intelligence and can be considered a genius.
Starting now, you can receive 10% off in-stock items with my special link at Entertainment Earth!
 Enjoy!
As an Amazon Associate I earn from qualifying purchases
Want more stuff like this?
Get the best viral stories straight into your inbox!
Don't worry, we don't spam