2022 NEW Marvel: Lady Loki Funko Pop! PIAB Exclusive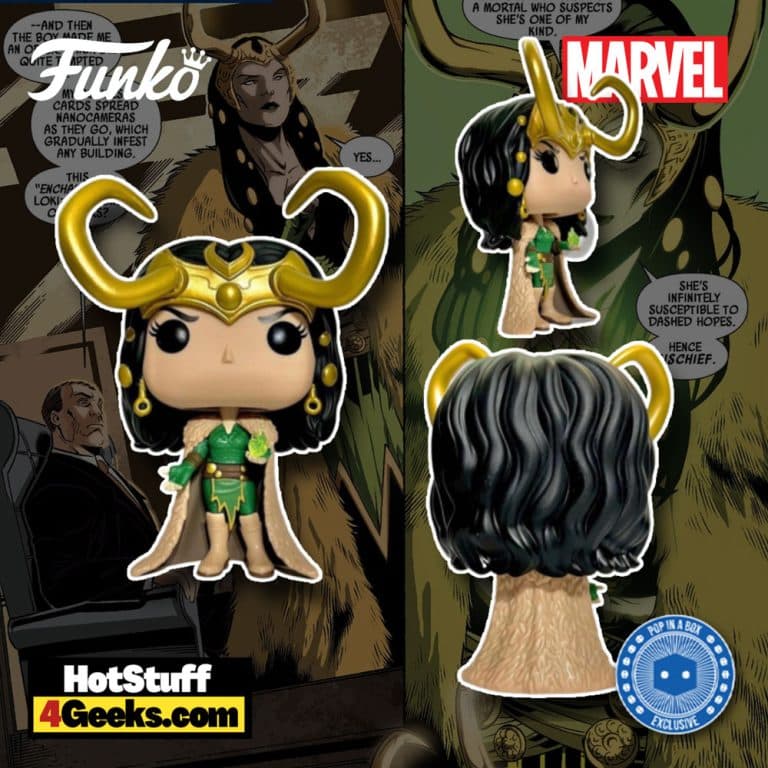 No matter which gender he adopts, Loki is a constant thorn in the side of his adoptive brother Thor and a major threat to humanity.
Now you can celebrate the sexy side of the trickster with the new Funko Pop! Marvel: Lady Loki Funko Pop! Vinyl Figure – Pop-In-A-Box Exclusive.
The pop figure can be found below (click to jump!)
Lady Loki first appeared in 2008 in Avengers: Disassembled. Two years after Ragnarök, Thor looks for the reincarnated Asgardians in a small town in Oklahoma where Asgard has been reborn.
Unexpectedly, he finds his brother, but Loki isn't male this time. Instead, the Trickster God has stolen the body intended for Lady Sif. And like that, Lady Loki was born.
Since then, Lady Loki has appeared as a recurring character in various Marvel comics.
In 2014, she played a significant role in the Original Sin storyline, where it was revealed that she had been manipulating Thor and the Avengers all along.
Lady Loki is one of the most popular non-binary characters in comics today. She's a complex, devious character who isn't afraid to play dirty.
But she also has a softer side, and her relationships with Thor and the other Avengers are some of the most interesting in all of Marvel.
The PIAB exclusive, Lady Loki Funko Pop! can be found at the links below (click to jump!)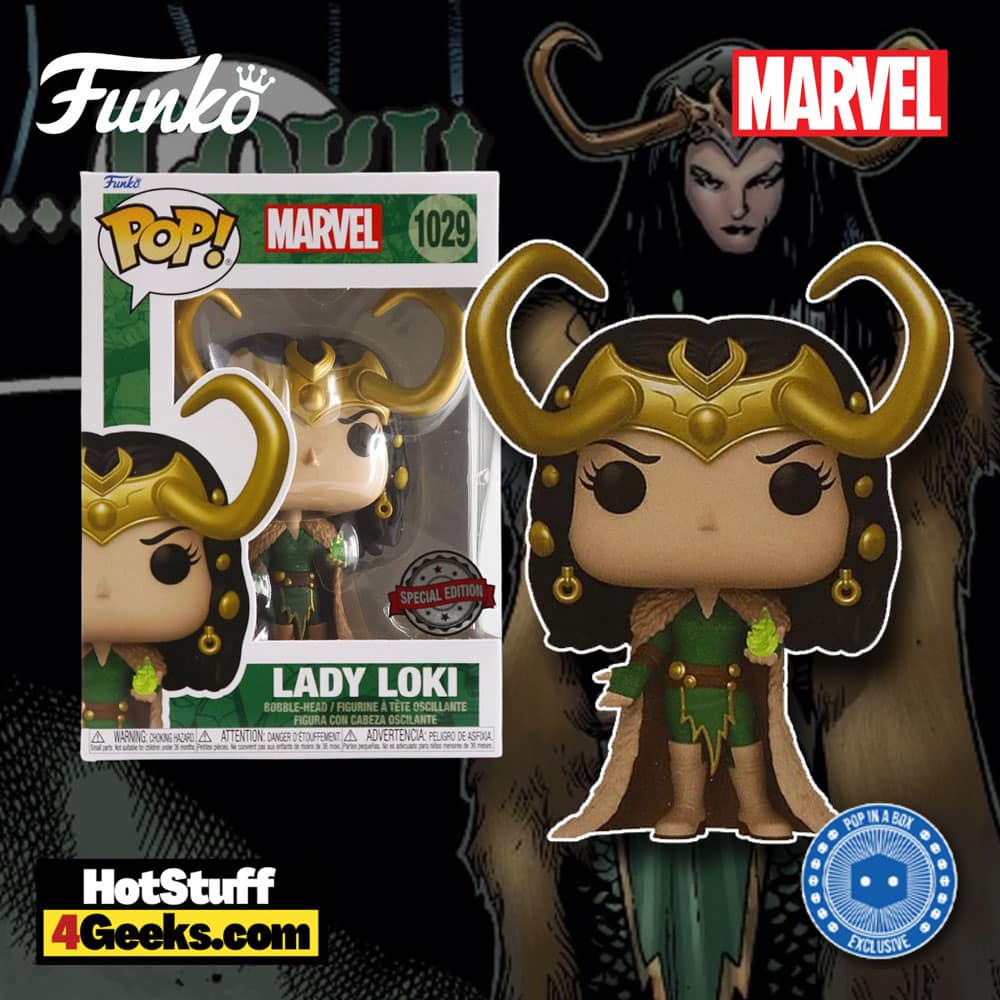 In Marvel Comics, Loki is a trickster god who often causes trouble for his fellow gods and mortals alike.
While Ladi Loki shares many of the same qualities as her male counterpart, she is also very different in many ways.
For example, while Loki is often portrayed as a mischievous troublemaker, Lady Loki is more calculating and strategic in her schemes.
In addition, while Loki is typically associated with mischief and chaos, Lady Loki is often drawn to complex puzzles and challenges.
As a result, she provides a fresh and unique take on the popular character.
Whether you love her or hate her, there's no denying that Lady Loki is one of the most intriguing characters in the Marvel Universe.
Funko Pop! Marvel: Lady Loki Funko Pop! Vinyl Figure – Pop-In-A-Box (PIAB) Exclusive
Available at:
Starting now, you can receive 10% off in-stock items with my special link at Entertainment Earth!
 Enjoy!
As an Amazon Associate I earn from qualifying purchases
Want more stuff like this?
Get the best viral stories straight into your inbox!
Don't worry, we don't spam