2022 NEW Marvel Mangaverse Spider-Man Funko Pop!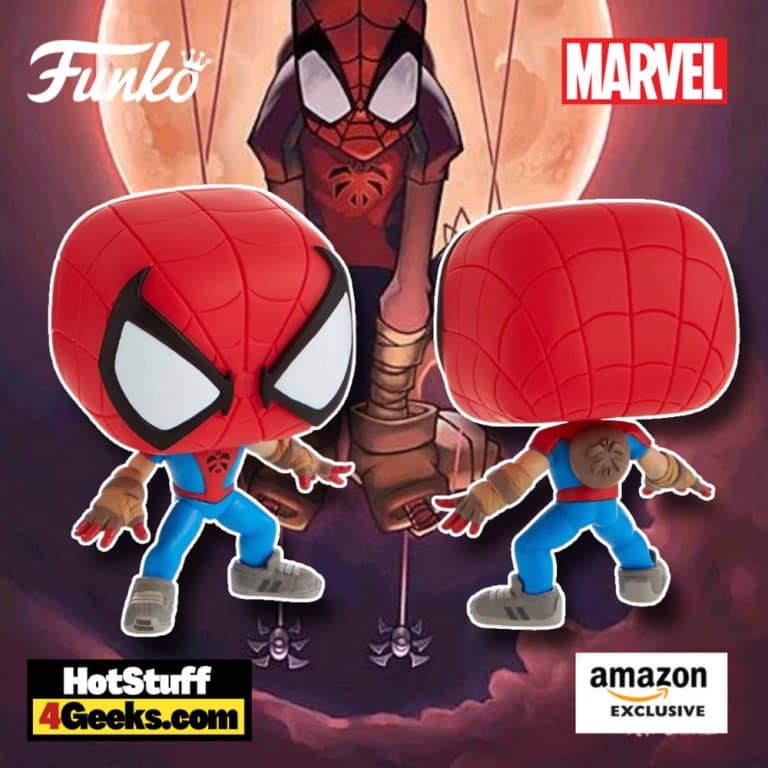 Witness the daringly different origin of the Japanese wall-crawler with this new Funko Pop! Marvel: Mangaverse Spider-Man Funko Pop! Vinyl Figure – Amazon Exclusive (available below – jump to order.)
Mangaverse Spider-Man was a popular comic book series. It told the story of Peter Parker and his origins as a hero, but with a twist. In this Marvel Comics universe, he was bitten by a radioactive one in the streets of Tokyo!
This unique take on the Spider-Man character made for an exciting and action-packed series that was beloved by fans. Though it was short-lived, Mangaverse Spider-Man is still remembered fondly as one of its most exciting and different interpretations.
Mangaverse Spider-Man Funko Pop is now available for order at the links below (click to jump!)
Spider-Man is one of the most popular superheroes in the world, and his story is one of heroism and sacrifice. Peter Parker was a typical teenager until he was bitten by a radioactive spider, which gave him superhuman abilities.
Peter chose to use his powers to fight crime and protect the innocent, and he quickly became a symbol of hope for the people of New York City.
Since his debut in 1962, Spider-Man has appeared in countless comics, television shows, and movies, and he remains one of the most popular superheroes of all time.
The story of Spider-Man is one of a hero who is always willing to risk everything for the greater good, and that is why he is one of the most beloved superheroes in the world.
Spider-Man (Peter Parker) from the Marvel Mangaverse is an alternate version of Spider-Man created, written, and drawn by Kaare Andrews. The story of Mangaverse is set on Earth 2301.
Peter Parker is a member of the ninja clan called the Spider-Clan and was trained in their arts by his Uncle and Sensei Benjamin "Ben" Parker.
He became the last member of the Spider Clan when his uncle was killed by Venom, who was a subordinate of the King of Crime.
This leaves Peter with thoughts of revenge, so he trains in secret to gain the strength to take revenge for Ben's death.
Starting now, you can receive 10% off in-stock items and free shipping on $39+ orders with my special link at Entertainment Earth!
You can also use CODE: 4geeks anytime. Enjoy!
As an Amazon Associate I earn from qualifying purchases
Want more stuff like this?
Get the best viral stories straight into your inbox!
Don't worry, we don't spam