2022 NEW MHA Class 1-B – Ibara Shiozaki Funko Pop! Exclusive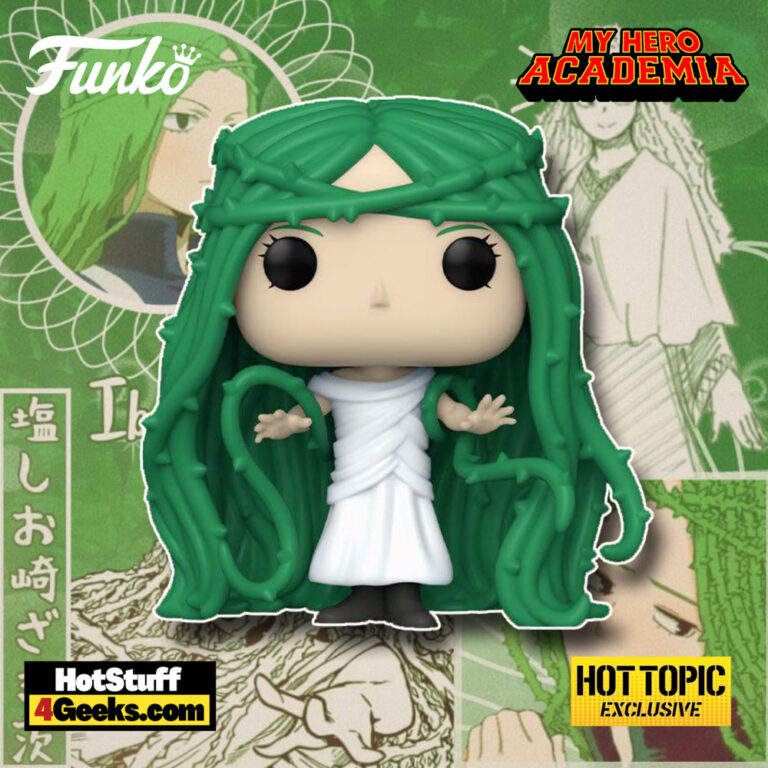 The new Funko Pop! Animation: My Hero Academia Class 1-B – Ibara Shiozaki Funko Pop! Vinyl Figure Exclusive depicts one of the most gracious girls in the anime series, known for powerful vine hair.
Of all the characters in My Hero Academia who play a somewhat secondary role in the series, I have not met one that has stolen my attention, like the beautiful Ibara Shiozaki.
This heroine is a student in Class 1-B at U.A. High School, training to become a Pro Hero, and is one of the most advanced students of her generation.
She made her first big debut during the U.A. sports festival, where she faced Denki Kaminari from class 1-A in a duel and handled it quite well!
The Hot Topic Classe 1-B exclusive, Ibara Shiozaki Funko Pop! can be found below (click to jump!)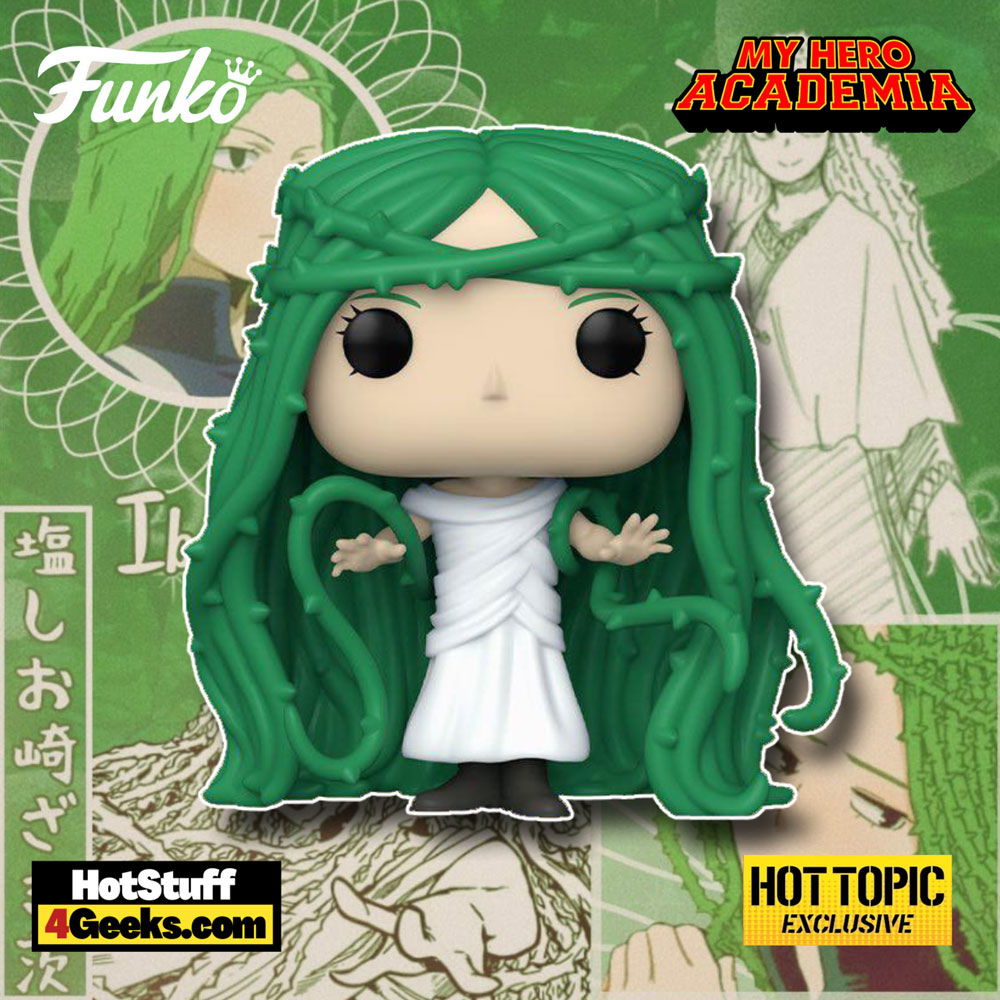 In recent years, My Hero Academia has become one of the most popular anime series.
First with its manga and then with its anime series and movies, it has managed to triumph worldwide among the lovers of this genre.
Most of My Hero Academia's well know characters are Class 1-A students. Here we can find Midoriya, Todoroki, and Bakugo, among others.
But many fans don't know that Ibara Shiozaki could also have been a student of this class!
The author of the series, Kōhei Horikoshi, has already confessed that although Ibara Shiozaki is currently one of the students of class 1-B, she should belong to class 1-A.
As we all know, Ibara Shiozaki's most striking feature is her long green hair.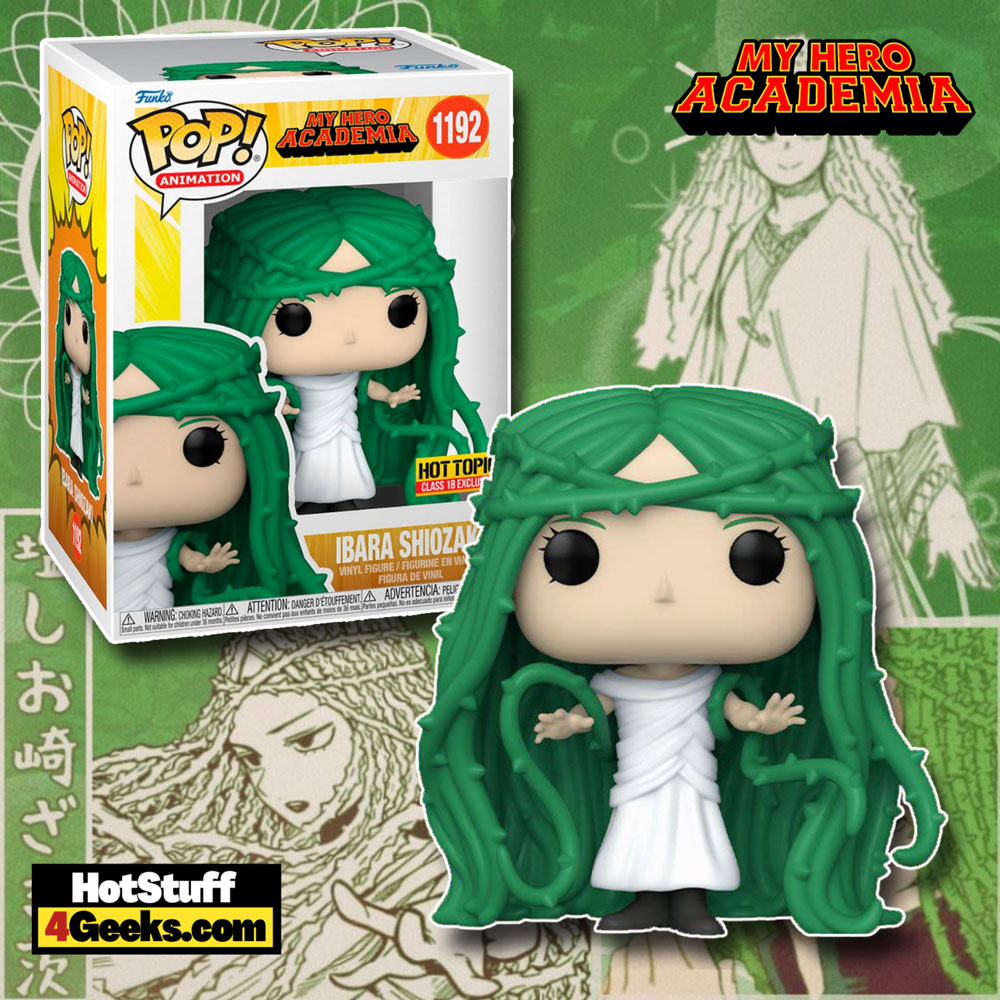 Shiozaki's quirk takes the form of thorny vines on her head that she controls at will. And it was this distinctive feature that determined her fate.
It isn't easy to draw Ibara's hair. Her hair is quite a challenge for any cartoonist. So, unfortunately, Horikoshi was forced to make her a class 1-B student.
Starting now, you can receive 10% off in-stock items with my special link at Entertainment Earth!
 Enjoy!
As an Amazon Associate I earn from qualifying purchases
Want more stuff like this?
Get the best viral stories straight into your inbox!
Don't worry, we don't spam