12 NEW Moon Knight Funko Pops! (2022) to Collect!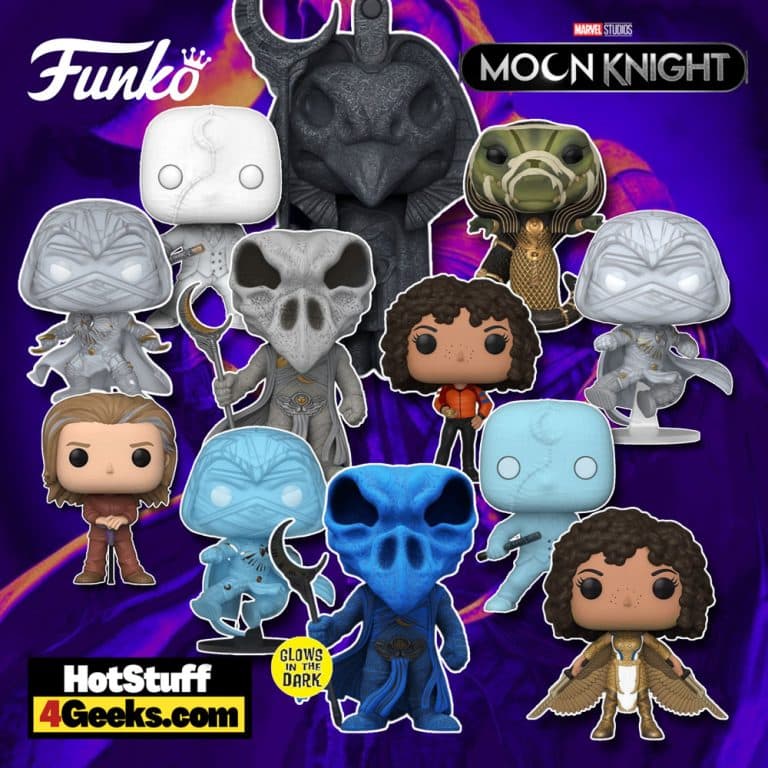 Discover the many faces of the Moon Knight! From the new Marvel TV series, Moon Knight comes a new wave of Moon Knight Funko Pops!
Moon Knight pop figures are available at the links below (click to jump!)
Moon Knight is the new Marvel Cinematic Universe series released in the Disney+ catalog, with actor Oscar Isaac playing the hero taken straight from the comics and known to be a darker character than many others in Marvel.
Mercenary. Werewolf hunter. Millionaire playboy. Cab driver. Superhero? Moon Knight is many things to many people, and he has multiple personalities to match! And many more figures are coming from Funko! Here's the breakdown for the most recent and future releases:
Moon Knight: Layla El-Faouly Funko Pop! Vinyl Figure
Moon Knight: Khonshu Funko Pop! Vinyl Figure
Moon Knight: Temple of Khonshu Statue Jumbo Sized Funko Pop! Vinyl Figure – Target Exclusive
Moon Knight: Ammit Funko Pop! Vinyl Figure – Target Exclusive
Also available is the new Marvel – Moon Knight Funko Pop! Comic Cover. It can be found here.
Moon Knight Funko Pop Vinyl Figures (2022) have already started to be unveiled. The revealed pops are available for pre-order at the links below (click to jump!) I expect more Moon Knight Funko Pops to drop on regular bases as the show progresses, so stay tuned for updates.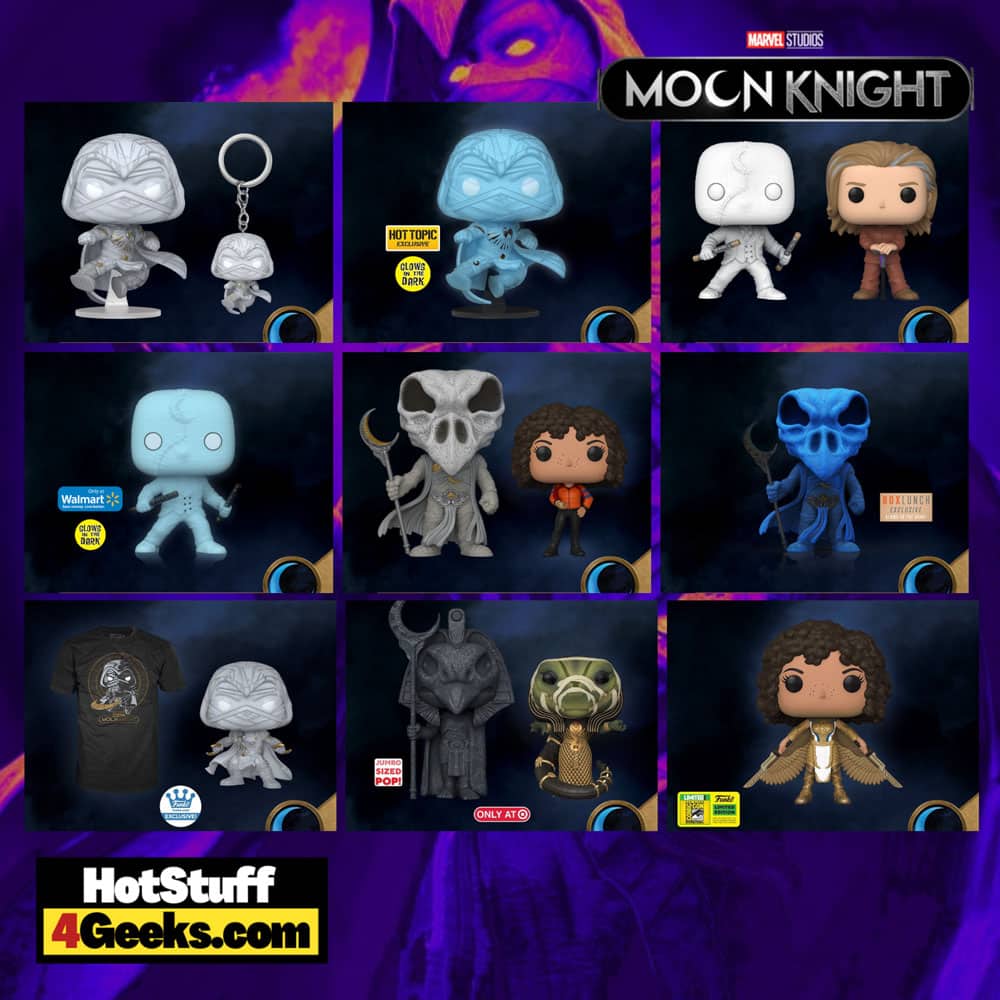 Moon Knight is among us at last. On March 30, Disney+ made available the first episode of the miniseries that introduced the public to Steven Grant, a shy British Museum employee with sleepwalking problems.
Surrounded by a particular mystery surrounding the character's "nightlife," the opening episode of the new MCU production included plenty of action and tense moments that prepare the viewer for what is to come.
Our protagonist, played brilliantly by actor Oscar Isaac, suffers from dissociative identity disorder, which causes him to alter between other personalities, as becomes clear throughout the first episode.
Isaac excellently differentiates one personality from the other, making it clear that they are different characters, applying behavioral traits and even a British accent to the scenes.
The villain is played by Ethan Hawke, who presents himself with mastery, introducing a kind of religious sect that makes an interesting counterpoint to Oscar Isaac's character.
With a bold narrative to the notorious "Marvel formula," Moon Knight has brought a darker tone to its story, with fewer comic moments and some scenes that flirt with psychological terror – which should get even more heated as the episodes go by.
Despite this, it is still early to determine the real tone of the series. In some moments, the resource of temporal ellipsis was used to camouflage the violence, hiding the aggression and leaving only the suggestion of an event – even though it is obvious that it happened.
At the end of the first episode, Moon Knight raises its standard and brings a scene that synthesizes everything it has shown so far, with its character going through conflicts with his identity when his life is at risk.
That's when we get the anti-heroic and brutal glimpse of the protagonist, and in the end, we're just left looking forward to next week's episode.
Starting now, you can receive 10% off in-stock items with my special link at Entertainment Earth!
 Enjoy!
As an Amazon Associate I earn from qualifying purchases
Want more stuff like this?
Get the best viral stories straight into your inbox!
Don't worry, we don't spam