2022 NEW Moon Knight Pops! Layla, Khonshu & Khonshu Glow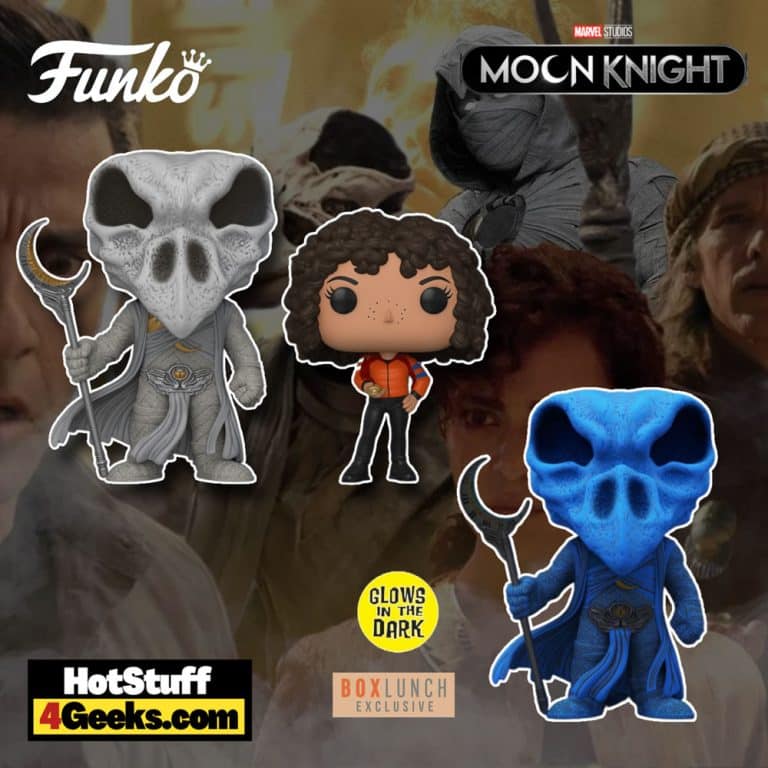 Another Wednesday, another episode of Moon Knight. Marvel Studios' newest series continues to present its mysteries while developing its protagonist's madness and erratic personality.
Sometimes Steven Grant, other times Marc Spector, the protagonist, continues to investigate a dangerous villain – this time in Egypt.
Following the release of Moon Knight episode 3 Funko unveil 3 brand new figures:
Moon Knight: Layla El-Faouly Funko Pop! Vinyl Figure
Moon Knight: Khonshu Funko Pop! Vinyl Figure
The Moon Knight Funko Pops – Episode 3 are now available for pre-order at the links below (click to jump!)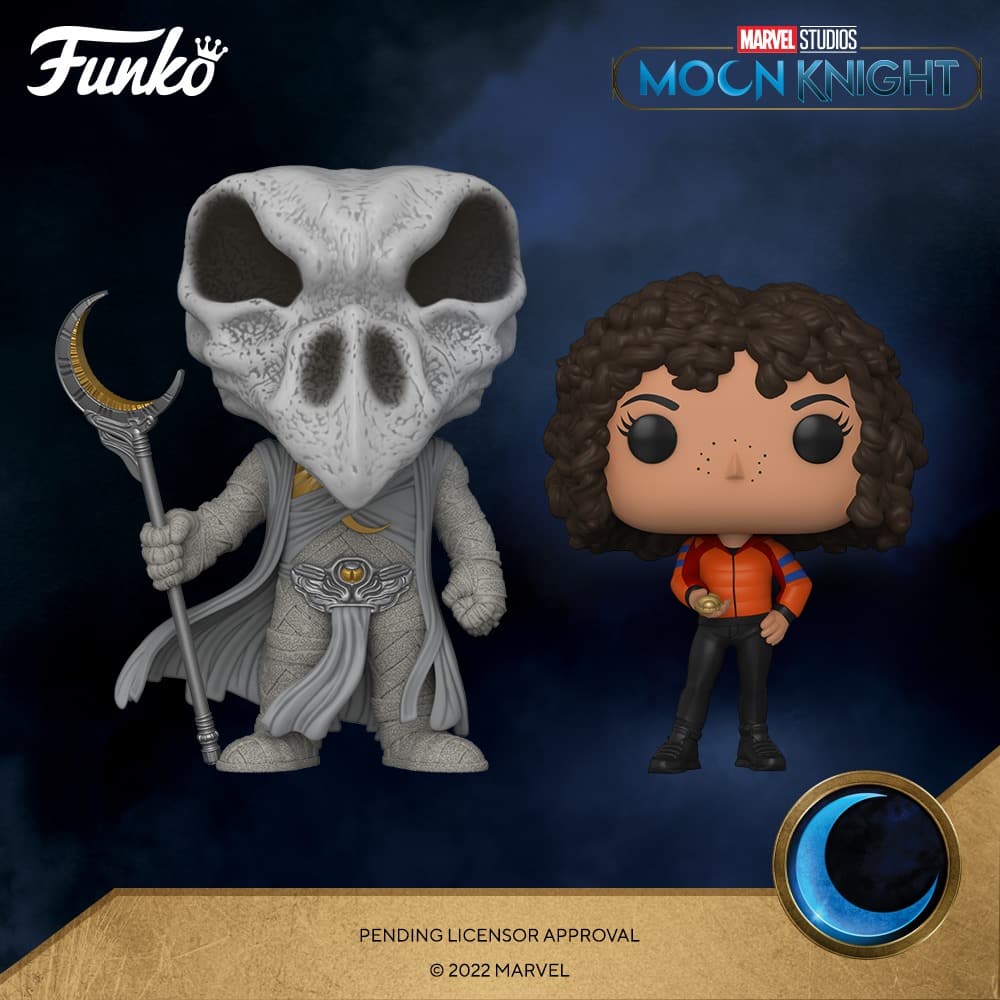 Moon Knight has explored the idea that Khonshu is a lone wolf among his pack of Egyptian gods, and episode 3, "The Friendly Type," finally reveals why that is. In a meeting with the other gods, it is revealed that Khonshu may be the most human of them all, which led to him being banished.
No one knows whether he is a friend or foe. Now, however, there is a more complicated side to Khonshu. Along his provocative and rough exterior, can there really be a heart?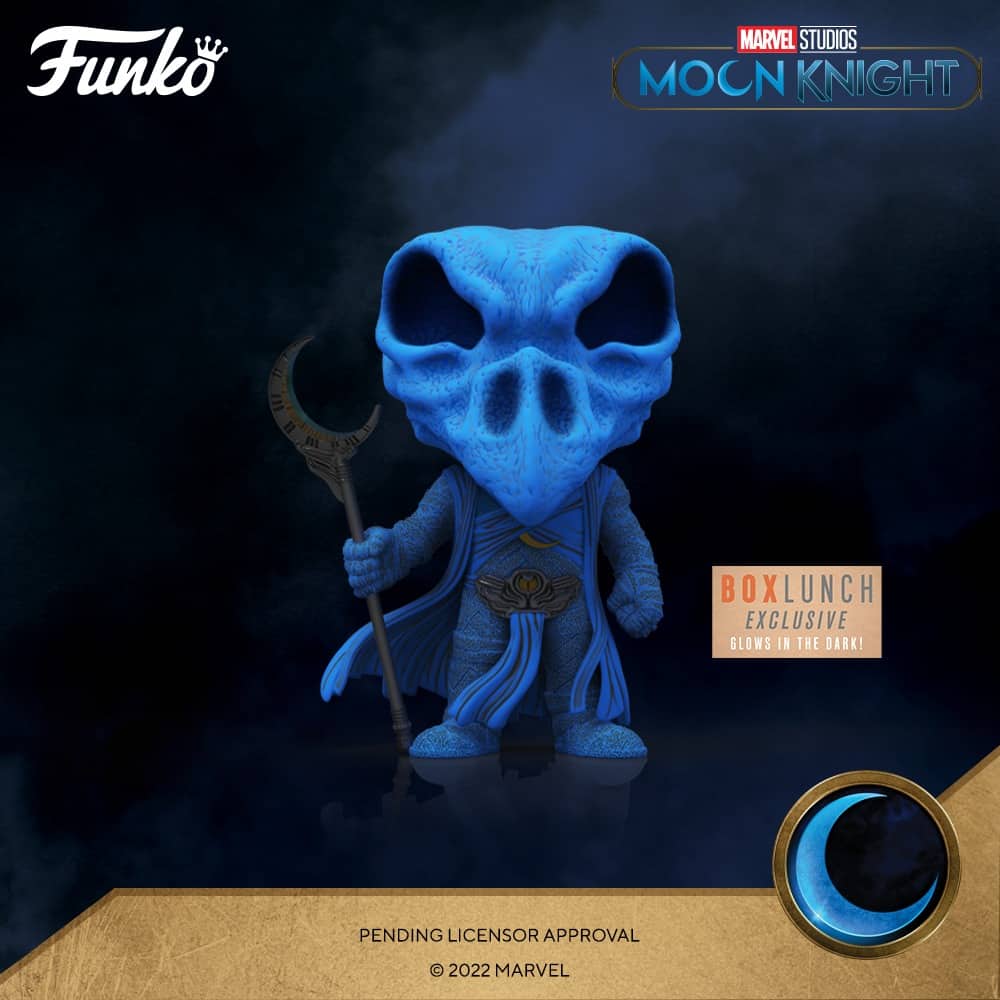 During a dirty job in the Moon Knight series, mercenary Marc Spector (Oscar Isaac) has an accident and is abandoned by his cronies, leaving him on the brink of death. He is then rescued and taken to an Egyptian temple, where the moon god Khonshu offers him a second chance at life in exchange for his body as a host.
He suffers from dissociative identity disorder, and when he wakes up, he believes himself to be Steven Grant, one of his many alternate personalities. Steven is a store clerk and suffers from a severe insomnia problem, so he has no recollection of what happened to Marc in the Egyptian temple.
When he starts having visions of the Moon Knight, the personification of Khonshu in his body, he begins to believe that he is losing his sanity and mixing reality and fantasy.
He then meets Arthur Harrow (Ethan Hawke), the leader of a religious sect who encourages Marc/Steven to embrace the chaos that his life has become and accept to become the Moon Knight permanently.
Starting now, you can receive 10% off in-stock items with my special link at Entertainment Earth!
 Enjoy!
As an Amazon Associate I earn from qualifying purchases
Want more stuff like this?
Get the best viral stories straight into your inbox!
Don't worry, we don't spam