NEW MOTU: She-Ra Funko Pop! – WonderCon 2022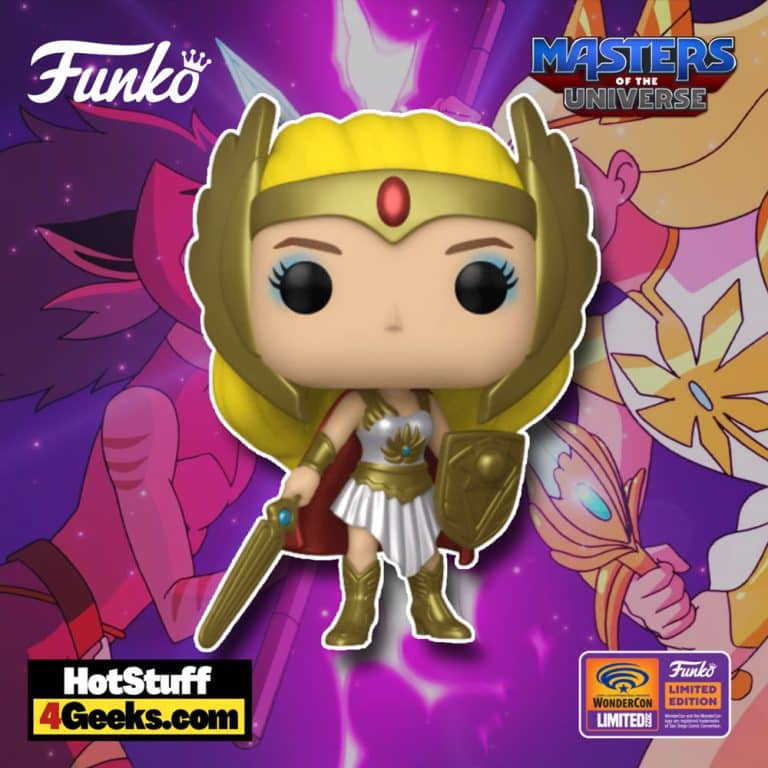 The new Funko Pop! & Bag – Masters of the Universe: She-Ra Funko Pop! Vinyl Figure and Cosplay Mini Backpack Bundle – WonderCon 2022 and Funko Shop Exclusive will be available to everyone starting April 1, 2022, at 6 am PT at the links below (click to jump!)
Many powerful women have in the universe, but none quite as powerful as She-Ra. She is the most skilled warrior in all of Etheria and can take down entire armies independently.
She is also known for her compassion and kindness, which makes her a beloved leader among her people.
Created by Mattel in 1985, she was designed to appeal to young girls as an empowering figure. She has become a pop culture icon with her long red hair, shimmering cape, and a mighty sword.
The exclusive She-Ra Funko Pop! can be found at the links below (click to jump!) Also, don't forget to check more images of this cool pop right down.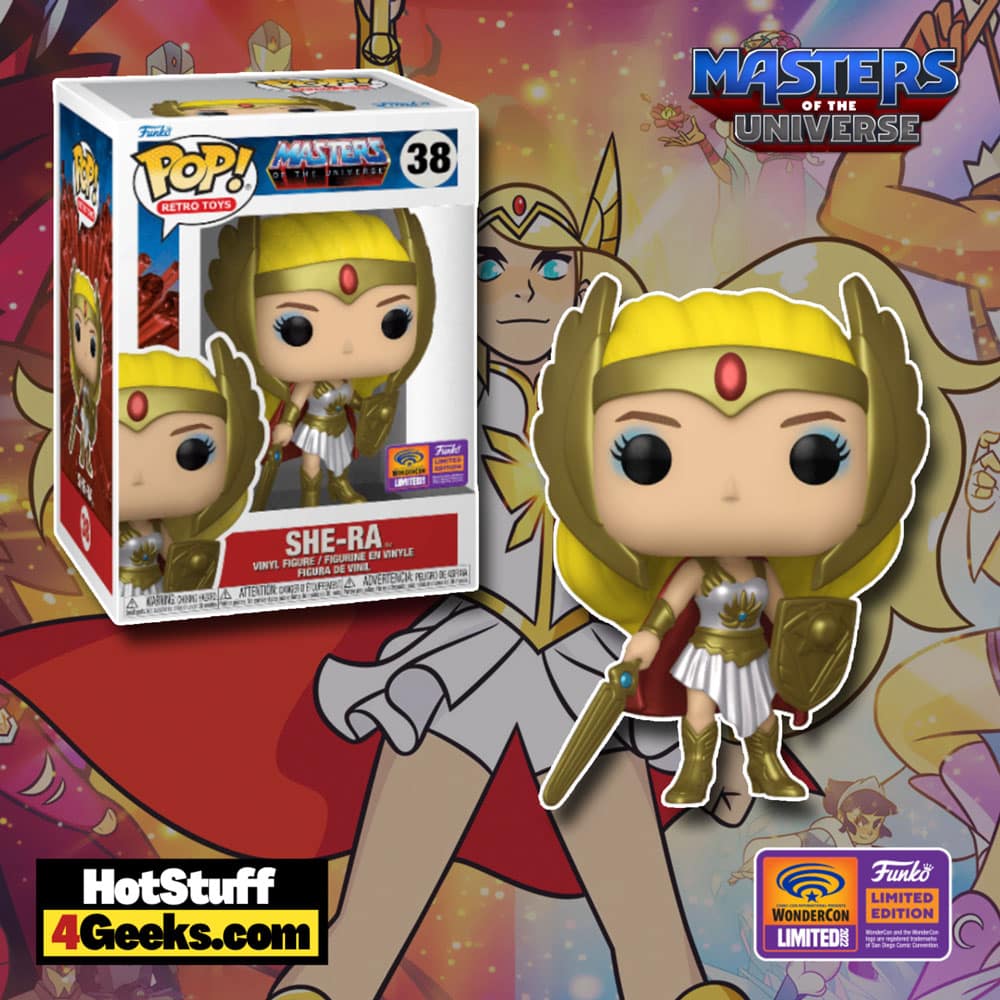 When She-ra first appeared, she was an instant hit with viewers. However, the show's creators quickly realized that she needed to be more than just a pretty face.
As a result, they made several changes to her character. They gave her superpowers, made her more independent, and developed her sense of humor. These changes made She-ra more relatable to viewers and helped solidify her as a strong female role model.
Over the years, She-ra has continued to evolve, thanks partly to viewers' feedback. Today, she is recognized as one of the most iconic cartoon characters of all time.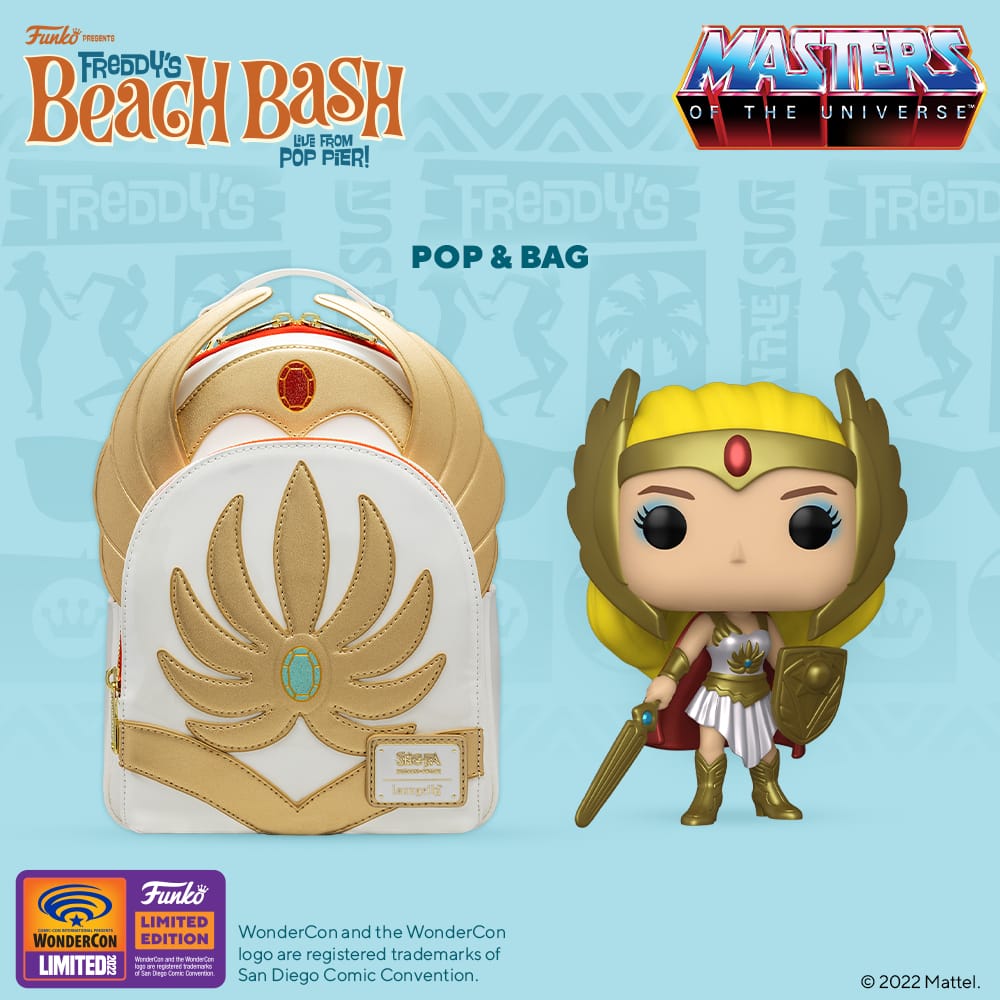 When She-Ra was first introduced in the 1980s, she was designed to be a role model for girls. She was strong, brave, and confident, and she used her powers to fight for justice. Today, the character of She-Ra still holds great appeal for girls and young women.
In a world where women are often undervalued and underestimated, She-Ra represents a powerful force for good. She is a reminder that girls can be strong and capable and have the power to make a difference in the world.
For many girls, She-Ra is an inspiration, and her message continues to resonate today.
Funko Pop! & Bag – Masters of the Universe: She-Ra Funko Pop! Vinyl Figure and Cosplay Mini Backpack Bundle – WonderCon 2022 and Funko Shop Exclusive
Available at:
Starting now, you can receive 10% off in-stock items and free shipping on $39+ orders with my special link at Entertainment Earth!
You can also use CODE: 4geeks anytime. Enjoy!
As an Amazon Associate I earn from qualifying purchases
Want more stuff like this?
Get the best viral stories straight into your inbox!
Don't worry, we don't spam